---
Wolf Trap Education:
Re-imagining for the Digital Space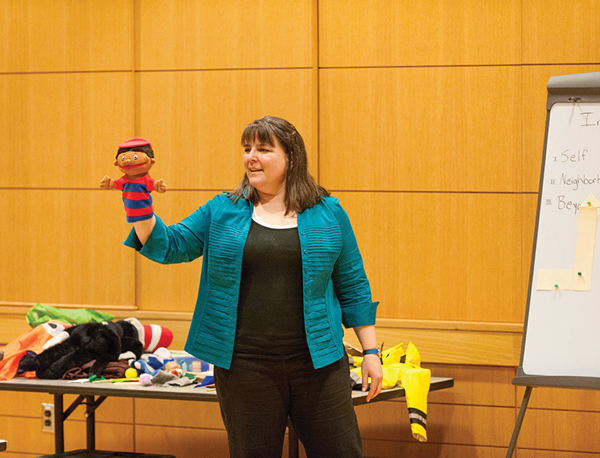 May 21, 2020
Over the past few weeks, Wolf Trap Education has been working with members of the education community to determine how best to provide strategies and resources to teachers, their students, parents and caregivers, who are striving to create learning environments for students while they are at home. Following is a list of our current programs and activities:
Virtual Field Trips
Wolf Trap's Field Trips program, which typically takes place in person at Children's Theatre-in-the-Woods each spring, has a new weatherproof destination: the Wolf Trap Education YouTube Channel. Set to debut in June, Wolf Trap's re-imagined Field Trip series will premier Small Bites®* performances for children, families and teachers participating in Institute residencies, and will go live on a dedicated Wolf Trap Field Trip page for the public on "Field Trip Fridays." Customized handouts will complement each performance, and will also be made available on the web page.
Wolf Trap Education E-Newsletter & Parent Resources Page
Wolf Trap created a new E-Newsletter to serve as a professional development resource for early childhood educators interested in incorporating arts-integrated strategies into their curriculum. To answer the particular needs of this time, Wolf Trap developed a Parent Resources page, to give educators and parents ready access to arts-integrated teaching strategies they could incorporate at home. New videos are being added each week.
Wolf Trap's Grants for High School Performing Arts Teachers and #WolfTrapVirtualStage
Each year, Wolf Trap's Grants for High School Performing Arts Teachers Program acknowledges high quality instruction and performance achievements of public high school music, dance and theater teachers. This year's grantees and their students were slated to perform their projects on stage at The Barns. Instead, Wolf Trap is honoring their performances by creating a new digital platform that showcases their performances to an even wider audience. The public can now enjoy these performances via #WolfTrapVirtualStage, and on a dedicated web page.
Virtual Classroom Residencies
Wolf Trap Institute for Early Learning Through the Arts' popular Classroom Residency Program has been transformed from an in-person experience to a virtual one. Wolf Trap Teaching Artists continue to interact with their teaching partners one-on-one via phone, FaceTime, Zoom, e-mail and other platforms, coaching them with arts-infused lessons to support children's at-home learning, and supplementing their work with videos delivered via a new Wolf Trap Education YouTube channel. These videos are designed with parent-teachers in mind, to demonstrate strategies and learning concepts that parents can do with their children at home, or that professional educators can pass on to their students directly.
Wolf Trap Professional Development & Family Involvement Workshops
Wolf Trap Education has also been busy advancing Wolf Trap Teaching Artists' skills in "Best Practices," to help them deliver impactful virtual coaching and webinar presentations for early childhood educators via Professional Development Workshops, and will be continuing to deliver popular Baby ArtsPlay™ and ArtsPlay™ programs with virtual Family Involvement Workshops. Stay tuned for dates.
To learn more about Wolf Trap's educational initiatives, visit us at wolftrap.org/education and follow us @WolfTrap_Edu.
---
*Small Bites® is a unique arts experience modeled on original programs from Arts Centre Melbourne, Australia.
Recommended Posts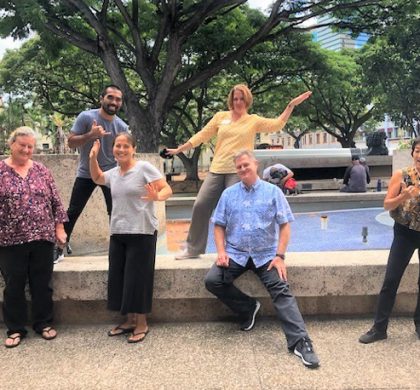 Oct 04, 2021 - Education