---
Transforming Lives with Wolf Trap Institute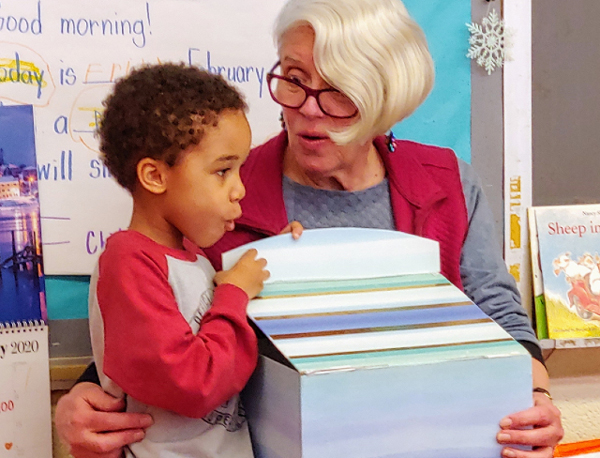 Mar 11, 2020
Meet Sue Trainor.
Sue, or "Ms. Sue," as she is known in the classroom, is a Master Teaching Artist for Wolf Trap Institute for Early Learning Through the Arts. Her specialty is music, but her fellow Teaching Artists also specialize in the areas of dance, puppetry, theater, and more. Ms. Sue is based in the greater Maryland, Virginia, and Washington, D.C. area and she's been conducting Baby ArtsPlay™ and Wolf Trap Institute classroom residencies for 17 years, to help families and teachers learn how to integrate the performing arts into their daily activities and curriculum.
"My goal with each residency is to get my teacher partner excited about using arts strategies in her teaching and understand how and why these strategies work for learning," says Trainor. "I also want to help motivate the children to engage and participate in active and creative learning experiences."
Each day of her residency, Ms. Sue comes equipped with colorful bags and boxes, which hide books and drums, puppets and whistles. Together, she and the teacher engage the students with movement, narration, and songs through which the teacher's lesson concepts are communicated. Soon, kids are playing along, connecting and learning in a new way.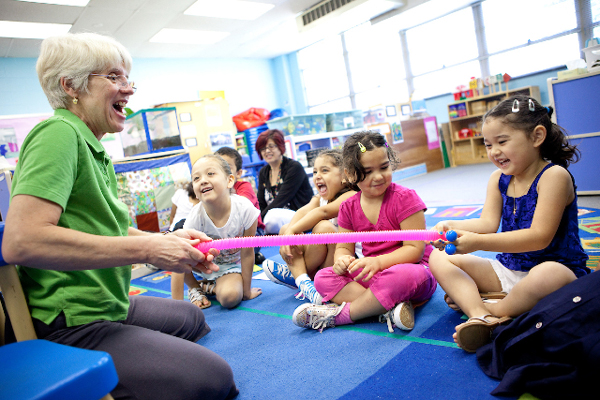 Enter River. River is one of the 20 four-year-olds in Ms. Margaret Sigler's class at Frances Fuchs Early Childhood Center in Prince George's County. River struggles with a speech delay that makes him reluctant to speak in class. He's simply afraid that other people won't understand him.
One week, Ms. Sue visited River's classroom. While Ms. Sigler was teaching her daily lessons, Ms. Sue used her drums and whistles to help River and his classmates notice different kinds of sounds. Soon, they were organizing these sounds into songs and patterns that made their teacher's lessons come alive in a way they hadn't before. Toward the end of the week, Ms. Sue invited River to help lead a chant during a learning exercise.
"His teachers looked anxious, but River came up to help with the box and spoke up and we were able to make out some of the words," said Trainor. "The next day, his teacher asked me to call on him again. We discovered that with the repetition of the now-familiar chant and song, River could articulate the words much better than before."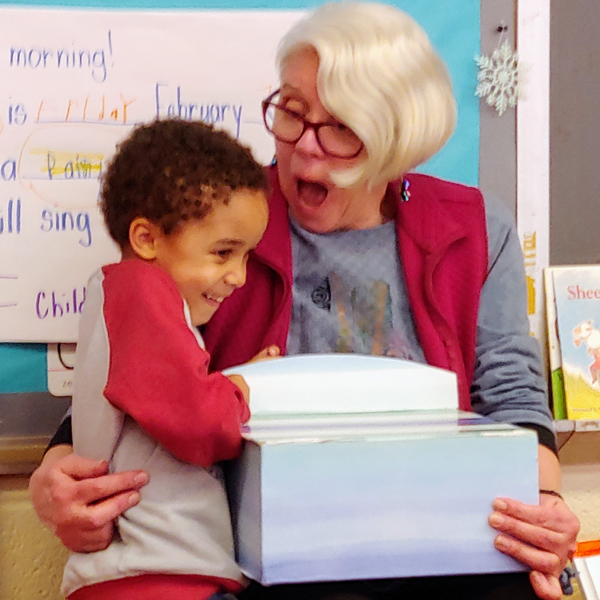 That simple action turned into the breakthrough that River needed. Now, even River, who before was too bashful to even speak, was joining in with the rest of his classmates and the words flowed.
"Seeing River's face light up when he was helping Ms. Sue was an incredible experience," said Ms. Sigler. "Prior to Ms. Sue's residency, River was shy and seldom spoke to me, and certainly not in front of the class. As he assisted Ms. Sue, his voice rang out across the room. He chatted. He joked. And he didn't want to stop. The proverbial dam had burst."
Small impacts like these happen every day in Wolf Trap residency classrooms, and they are enabled by creative problem solvers like Ms. Sue, caring teachers like Ms. Sigler, and eager students like River.
"Each day River's confidence grew, and continues to grow to this day. And all because of a puppet, a song, and Ms. Sue. I was not sure I was a fan of puppets," says Ms. Sigler. "I am now."
To learn more about Wolf Trap's educational programs, visit woftrap.org/education and follow us on Twitter @WolfTrap_Edu.
Photo credit (top photo): Margi Sigler
Recommended Posts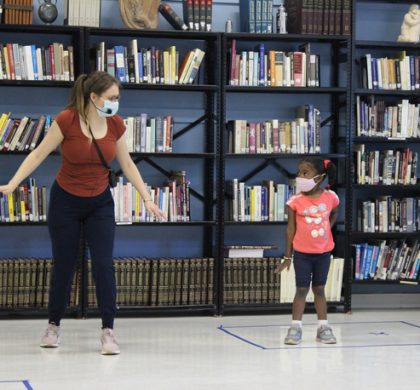 Nov 28, 2023 - Education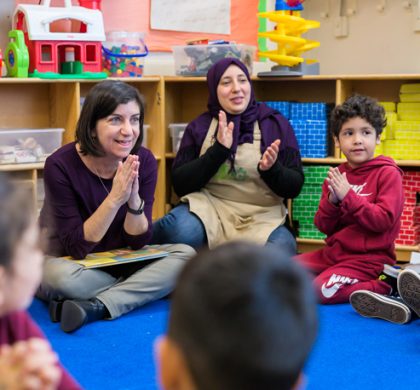 Nov 08, 2023 - Education