---
Celebrating Black History Month

Feb 20, 2020
From syncopated sound to breakbeats, music as we know it today would not be the same without the influential artistic contributions of African Americans. In honor of Black History Month, join Wolf Trap in celebrating the sounds of upcoming African American artists who continue to advance our collective musical legacy:
Formerly a hand-selected member of Prince's backing band New Power Generation, Liv Warfield has found her own voice as an award-winning artist. After seeing a video of Warfield performing the Rolling Stones' "Gimme Shelter," Prince was captivated by the singer. She continues to keep his memory alive with her Prince-inspired single "Mantra," mixing alternative soul and rock. From the background to center-stage, Warfield has made a name for herself around the world.
Liv Warfield performs "Why Do You Lie"
DID YOU KNOW?
Liv Warfield won a Soul Train Music Award for "Stay (Soul Lifted)" from The Unexpected (2019) in the Best Contemporary Jazz Performance category.
Liv Warfield graces The Barns on March 5.
Racking up seven Grammy Awards over 50 years as a band, The 5th Dimension is one of the most notable soul and R&B groups. The band fuses pop, jazz, gospel, and R&B together—the sound that results is memorable, smooth-sounding music. Original member Florence LaRue and company continue to captivate audiences around the world with their showmanship and five-part harmonic sound.
The 5th Dimension performs "Aquarius/Let The Sunshine In"
DID YOU KNOW?
The 5th Dimension have a star on the Hollywood Walk of Fame and the St. Louis Walk of Fame.
You can catch a legendary performance from The 5th Dimension at The Barns on March 20.
Founded in Philadelphia, MAZE relocated to the Bay Area where it crafted a unique sound combining East Coast influences with California soul arrangements. After opening for Marvin Gaye, MAZE released their first album in 1977. Over forty years later, the funk band is still going strong. The band has 29 hit singles and 12 charting albums. Still, the R&B group is commonly known as the "best kept secret in the industry."
"Maze's influence and positive regard within the black community is nothing short of incredible." – Bruce Britt, The Undefeated
DID YOU KNOW?
The group was originally called Raw Soul before Marvin Gaye suggested they change their name.
Toni Braxton, Regina Belle, and Anita Baker were opening acts for MAZE.
MAZE featuring Frankie Beverly perform "Feel That You're Feelin"
Harlem-born singer/songwriter Keith Sweat is a major force in R&B, known for his distinctive vocal style. His debut album Make It Last Forever (1987) went triple platinum in the late 1980s. He has released 13 solo albums and sold over 25 million records.
DID YOU KNOW?
Keith Sweat is credited as an early figure in the new jack swing movement, which fuses pop, jazz, funk, rap, and R&B.
Keith Sweat performs "In the Rain" live at The Howard Theatre
MAZE featuring Frankie Beverly & Keith Sweat will perform at the Filene Center on May 29.
Known for her roles in Carmen and Samson et Dalila, Denyce Graves is internationally-recognized as one of the most exciting vocal stars. With expressive, rich vocalism, elegant stage presence, and exciting theatrical abilities, USA Today has called Graves "an operatic superstar of the 21st century." Her programs include classical repertoire of German lieder, French mélodie, and English art song, as well as the popular music of Broadway musicals, crossover and jazz together with American spirituals.
DID YOU KNOW?
Denyce Graves graduated from the Duke Ellington School of the Arts.
Denyce Graves is Wolf Trap Opera's 2020 Filene Artist in Residence, an honor bestowed to highly successful alumni. The master artist will work with WTO's young singers on both artistic and practical preparations for their careers and present a free public master class with young artists of Wolf Trap Opera on July 1.
Black Violin is made up of violinist Kev Marcus and violist Wil B. The group uses its unique style to break down stereotypes and encourage people to look beyond cultural barriers. The musicians studied classical music in high school, but found themselves immersed in hip-hop. Black Violin effortlessly combines the genres in a groundbreaking way. The classically-trained pair's work extends beyond the stage and into low-income communities where they play performances for students.
Black Violin performs "Stereotypes"
DID YOU KNOW?
The modern classical, hip-hop duo have worked with artists including Kanye West, Tom Petty, Lupe Fiasco, and Aerosmith.
Black Violin will take the stage at the Filene Center on June 27.
John Legend is a multi-talented artist with a resume that includes singing, songwriting, performing, producing, acting, and even advocacy—just to name a few skills. Legend found his voice at the age of four in the church choir his mother directed. Now with 11 Grammy Awards, the soulful artist has become a musical star who has made waves in the industry.
"He's a remarkable lyricist, and the songs he has giftedly crafted are straight-ahead beautiful melodies that will find a welcoming home in the great library of American songs." – Harry Belafonte, Time magazine
DID YOU KNOW?
John Legend is the first black man to have won an Emmy, Grammy, Oscar, and Tony awards (EGOT).
In 2014, John Legend founded FREEAMERICA—a campaign to transform America's criminal justice system.
John Legend performs "All Of Me" live on Letterman
John Legend will perform at the Filene Center on Aug 21.
Recommended Posts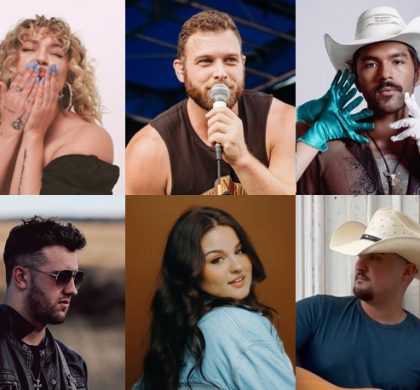 Nov 27, 2023 - The Barns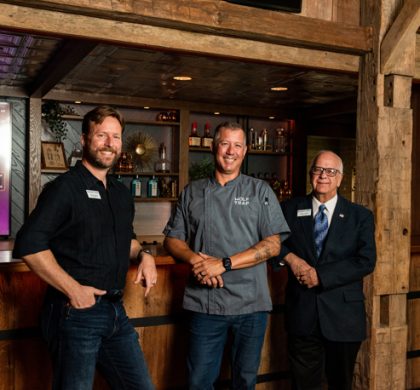 Nov 08, 2023 - The Barns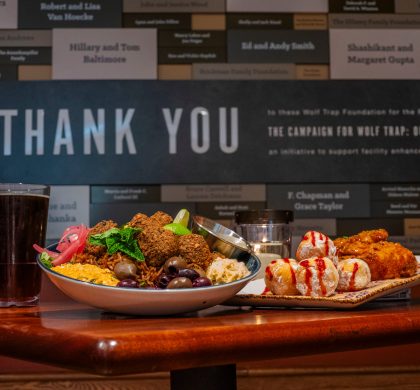 Nov 03, 2023 - The Barns