---
Wolf Trap Opera Alumni Worldwide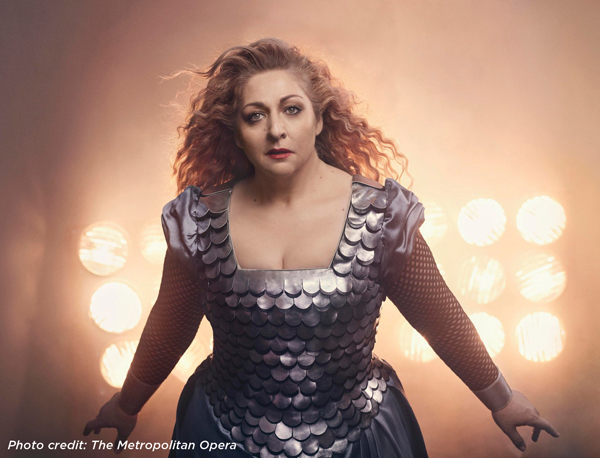 Aug 02, 2019
MET PRODUCTIONS FEATURE GENERATIONS OF TRAPPERS
The Metropolitan Opera's 2019 Ring Cycle features 2018 Filene Artist in Residence Christine Goerke ('95,'96) as Brünnhilde. She's joined by seven other WTO alumni: Eric Owens ('94,'95), Jamie Barton ('08), Erin Morley ('07,'08), Ronnita Nicole Miller ('06,'07), Eve Gigliotti ('10,'11), Maya Lahyani ('13,'14), and Daryl Freedman (Studio '07).
Gianni Schicchi is a true ensemble opera, and it's a bonus when the cast includes five former Filene Artists over several generations: Stephanie Blythe ('95,'96), MaryAnn McCormick ('95), Jeff Mattsey ('87,'88), Kevin Burdette ('00,'02), Lindsay Ammann ('11), and Christian Zaremba ('15,'16).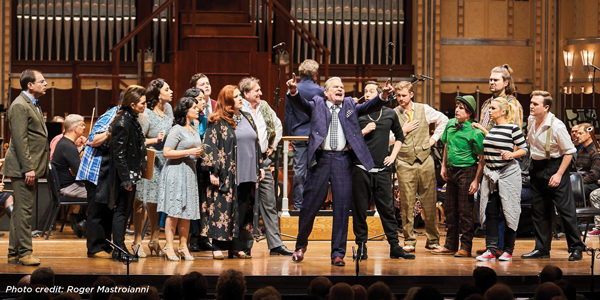 EIGHT FOR ARIADNE
As Wolf Trap Opera began preparing for Ariadne auf Naxos at The Barns this July, it was wonderful to see that the Cleveland Orchestra's recent Ariadne cast (under Music Director Franz Welser-Möst) featured eight WTO alumni: Tamara Wilson ('08), Kate Lindsey ('05,'07), Jonas Hacker ('15,'16), Ying Fang ('13), Daryl Freedman (Studio '07), James Kryshak ('12), Anthony Robin Schneider ('17,'19), and Miles Mykkanen (Studio '13).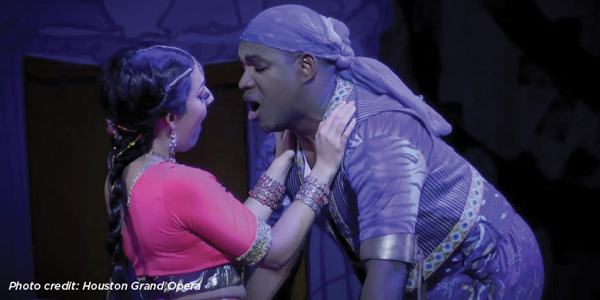 WOLF TRAP TEXAS
Houston Grand Opera's production of The Pearl Fishers showcased 2019 Filene Artist in Residence Lawrence Brownlee ('01) as Nadir and Andrea Carroll ('12,'13) as Leïla. The production was directed by E. Loren Meeker (The Touchstone 2017). Houston Grand Opera's April Don Giovanni boasted four Trappers: Ryan McKinny ('06,'08), Ailyn Pérez ('06), Benjamin Bliss ('13), and Daniel Noyola ('19).
WHERE ARE THEY NOW?
It's terrific to see recent alumni nail down a career-defining opportunity just a few years after leaving Wolf Trap. Among those with recent and upcoming break-out roles:
J'Nai Bridges ('15,'16) – title role in Carmen, San Francisco Opera
Craig Colclough ('12,'13) – Figaro in The Marriage of Figaro, LA Opera
Robert Watson ('14,'15) – title role in Don Carlo, Dallas Opera
Madison Leonard ('17,'18) and Yongzhao Yu ('16) – Gilda and the Duke in Rigoletto, Seattle Opera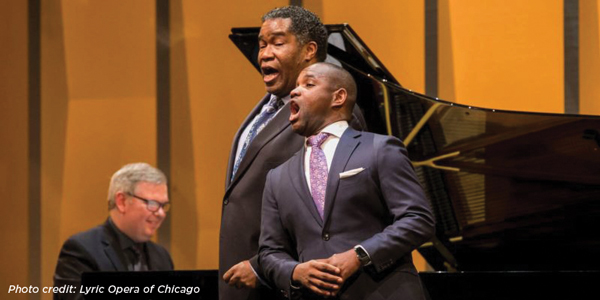 FILENE ARTISTS IN RESIDENCE ON THE ROAD
Eric Owens (Filene Artist In Residence '14) and Lawrence Brownlee (Filene Artist In Residence '19) took America by storm this winter in a 12-city national recital tour. Their duo concert repertoire ranged from traditional spirituals and gospel favorites to opera and American popular songs.

FESTIVAL OUTLOOK 2019
Traveling to other opera festivals this summer? Be on the lookout for these WTO alumni:
Glyndebourne Festival – Elizabeth DeShong ('08), David Portillo ('09,'10), Kate Lindsey ('05,'07), and Brandon Cedel ('13)
The Santa Fe Opera – Corinne Winters ('13), Ben Bliss ('13), Will Liverman ('15,'16), and Richard Trey Smagur ('18)
Glimmerglass Festival – Alyson Cambridge ('04), Kenneth Kellogg ('10,'11), Gordon Hawkins ('85,'86), Yelena Dyachek ('18), and Michael Adams (Studio '14)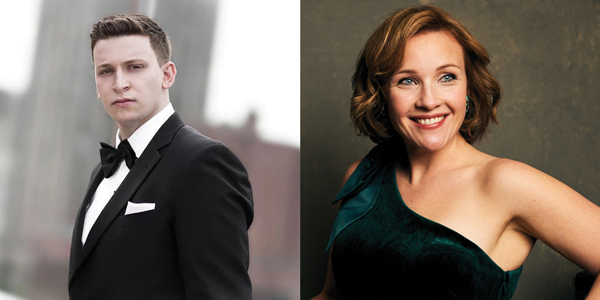 WTO GRAMMY WINNERS
Congratulations are in order for Sasha Cooke ('07) on her win for Best Opera Recording (The (R)evolution of Steve Jobs) and Aryeh Nussbaum Cohen (Studio '17) on his win for Best Classical Compendium (Fuchs: Piano Concerto 'Spiritualist'; Poems Of Life; Glacier; Rush).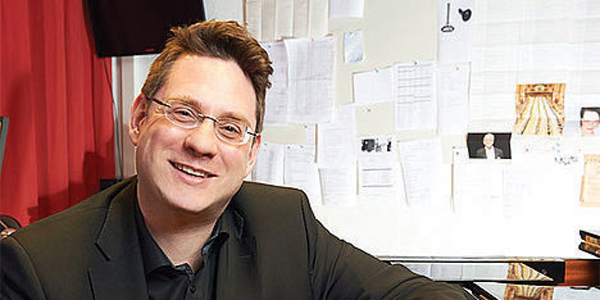 FORMER WTO FELLOW MOVES TO THE MET
Former Coaching Fellow Thomas Lausmann ('99) leaves his post at the Vienna State Opera this summer to step into the position of Head of Music Administration at The Metropolitan Opera! But before he does, he's coming back to Wolf Trap to coach this summer's young artists in Ariadne auf Naxos.
WOLF TRAP IN EUROPE
Wolf Trap Opera alumni converged at various major European opera houses in 2018–2019 as multiple Trappers appeared on the rosters of:
Bavarian State Opera (Munich) – 7 alumni includingLawrence Brownlee ('01) and Simon O'Neill ('03)

Dutch National Opera (Amsterdam) – 12 alumni including Eric Owens ('94,'95), J'Nai Bridges ('15,'16) and Ryan McKinny ('06,'08)
Deutche Oper Berlin – 7 alumni including David Portillo('09,'10) and Heidi Stober ('91,'92)
Opernhaus Zürich – 9 alumni including Ailyn Pérez ('06) and Tamara Wilson ('08)
See our current Filene Artists perform one last time before the season ends!
Recommended Posts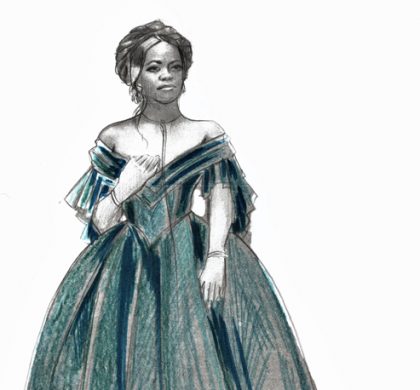 Jul 05, 2022 - Opera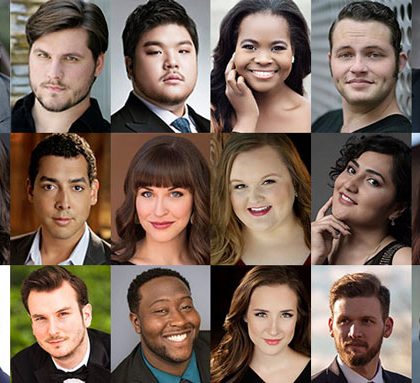 Jun 29, 2020 - Opera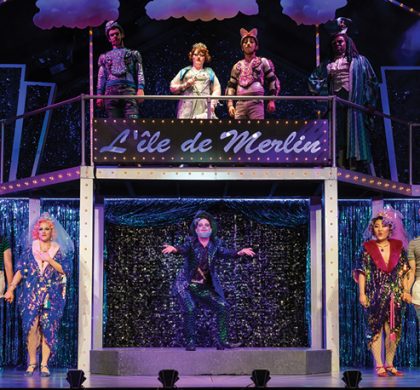 May 20, 2020 - Opera