---
A Chat with Lawrence Brownlee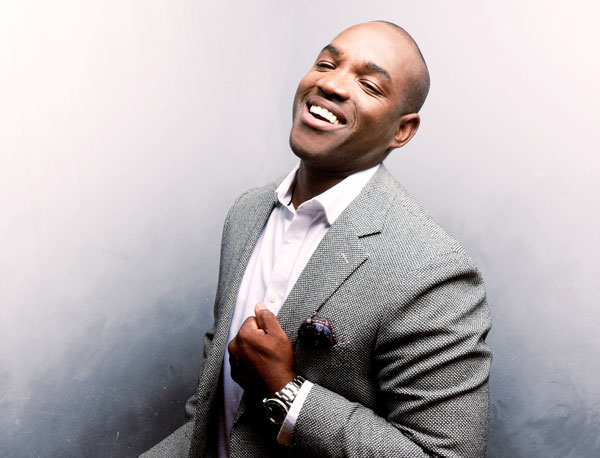 Jul 03, 2019
Wolf Trap Opera's Lee Anne Myslewski (LAM) sat down with Lawrence Brownlee (LB) to reminisce about his season at Wolf Trap and learn about his passion for giving back.
LAM: As you look back on your season at WTO, what stands out?
LB: If you're at WTO, you're talented. That's a given. But a lot of us had come from university settings where we were spoon-fed and where we had a whole semester to rehearse an opera. At WTO, we were given resources, support, a safe environment, and—perhaps most importantly—professional expectations. For most of us, Wolf Trap was the very first place in our developing careers where that happened. It was a safe environment where we were the primary focus, where we were given an opportunity to be professionals. I was fortunate to start my international career pretty quickly, and when I went to Berlin and La Scala*, I was far more prepared than I ever would have been without Wolf Trap Opera.
* WTO was preparing to bring Brownlee back for a second season, but an offer for Il barbiere di Siviglia at La Scala for summer 2002 pre-empted that plan!
LAM: You mentioned the importance of a safe environment. Why is that critical?
LB: WTO is an intermediate place. We were young professionals, but we still needed the right kind of support to do our best work. An artist's success is a reflection of the people who support them, and everyone at Wolf Trap wanted us to succeed. That kind of environment is even more important today, as the public's access to young artists is more ubiquitous because of social media.
LAM: Your WTO summer was far busier than most with three operas, two performances with the NSO, and a recital with Steven Blier. You know that there's a photo of you with a mop on your head on the WTO office wall…
LB: (laughing) It's a fond memory, playing the role of Flute in A Midsummer Night's Dream, wearing a mop. And one of the things that made that summer so special was the people onstage with me in that and other productions. Many of them have become lifelong friends and treasured colleagues.
LAM: There were other important relationships formed
at WTO that summer, right?
LB: My housing hosts (Bill and Sheila Woessner) became a second family. When Bill was living, they traveled all over the world to see me perform, and I just spoke to Sheila the day before yesterday. The D.C. area feels like home to me because there are so many people here who've known me since the beginning. It all started with Wolf Trap.
LAM: Why did you create time in your busy schedule to come back to WTO?
LB: It's so important to reach back a hand, to pull other artists along. I want to infuse them with vigor, the desire to work hard, and the knowledge that their dreams are attainable. I have a lot of experience to share with them, but I'm close enough to remember what they are going through. Even though I'm not a divo, I'm fortunate that my career gives me credibility, because it gives me a platform to be heard. And the beautiful thing is that
I will also come away from the residency encouraged, reinvigorated, and inspired.
Recommended Posts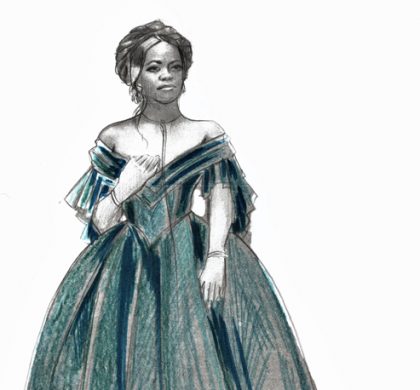 Jul 05, 2022 - Opera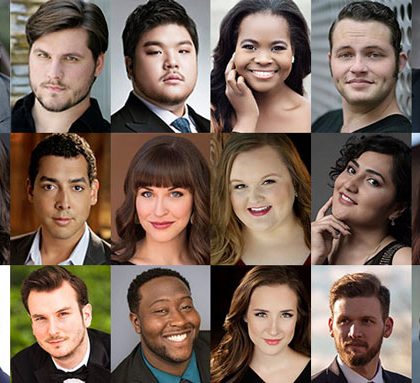 Jun 29, 2020 - Opera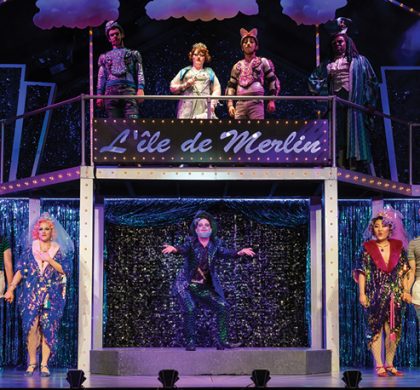 May 20, 2020 - Opera