---
Tips for First-Timers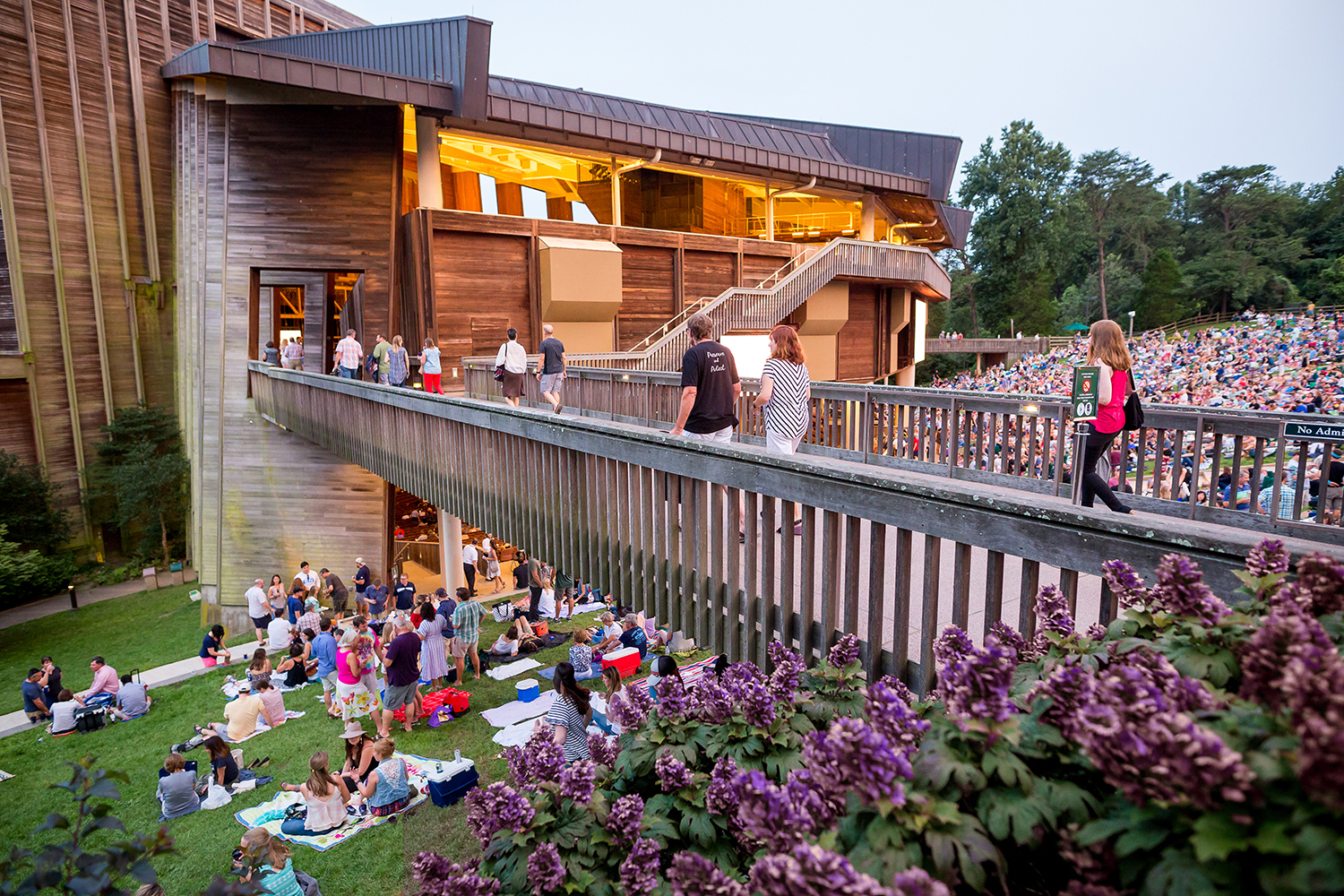 May 17, 2019
Wolf Trap is:
The only National Park for the Performing Arts!
Washington, D.C. area's favorite outdoor music destination
Committed to creating excellent experiences for a diversity of arts fans
Your home for some of the top names in pop, rock, R&B, country, classical, opera, jazz, Americana and more.
There's a first time for everything – including your first Wolf Trap show! Here are some tips that will have first-timers navigating the Filene Center like a pro:
1. Getting here – what you need to know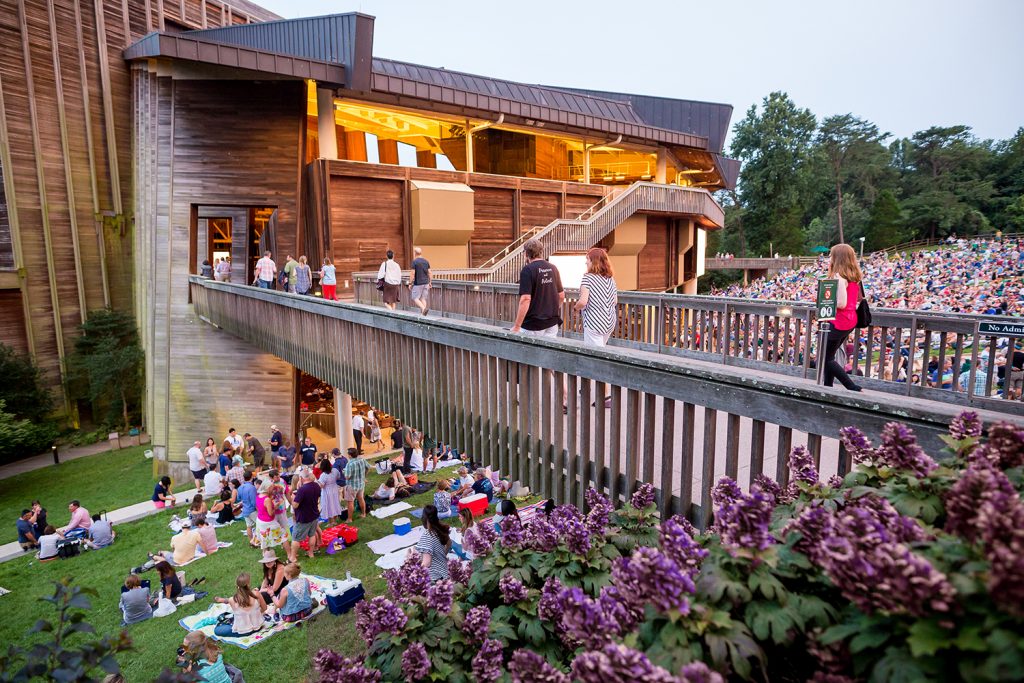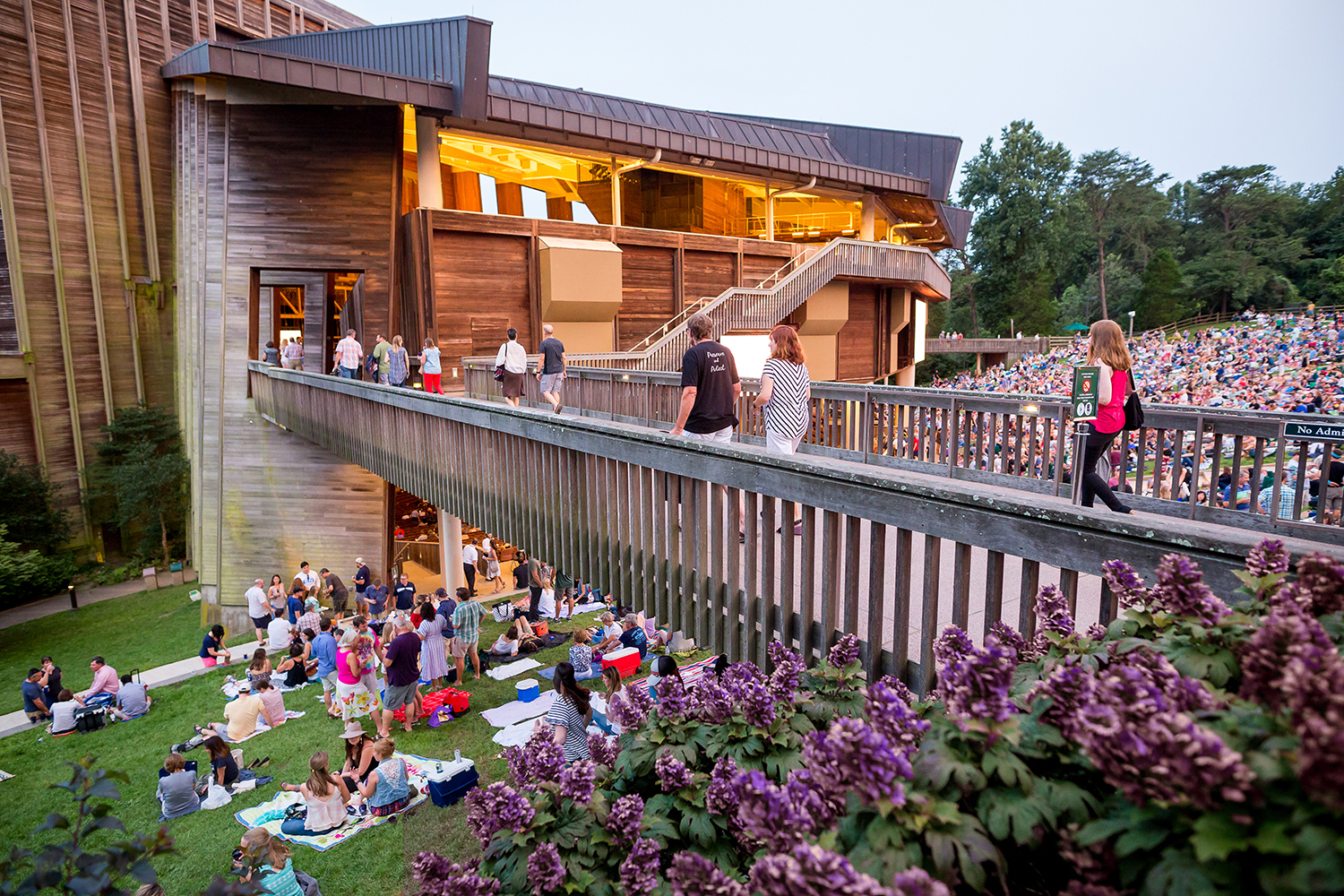 Wolf Trap is just 3 miles from the Capital Beltway and 16 miles from downtown D.C., so you have several options for getting here! You can drive, take the Metro to West Falls Church (Orange/Silver lines) and hop on the The Wolf Trap Express Shuttle, or use a ridesharing service like Lyft. All parking is free. If you access Wolf Trap from the Dulles Toll Road, be prepared to pay a toll ($3.25) and be aware that the toll booths can get crowded. No matter how you get here, it's always a good idea to leave plenty of time to park, pick up your tickets at Will Call (if necessary), pass through the gates, and make it to your seats. The earlier you arrive, the more time you'll have to hang out and enjoy the Park!
Main Gates open 90 minutes prior to show time, allowing all patrons to enter and enjoy the Park. If you purchased a lawn ticket, seat locations are "first come, first served" so patrons often line up at the gates prior to opening in order to get their preferred spot. If you purchased in-house tickets, you may access your reserved seats 30 minutes prior to show time, when the house opens. For more information, visit the website.
2. Food Options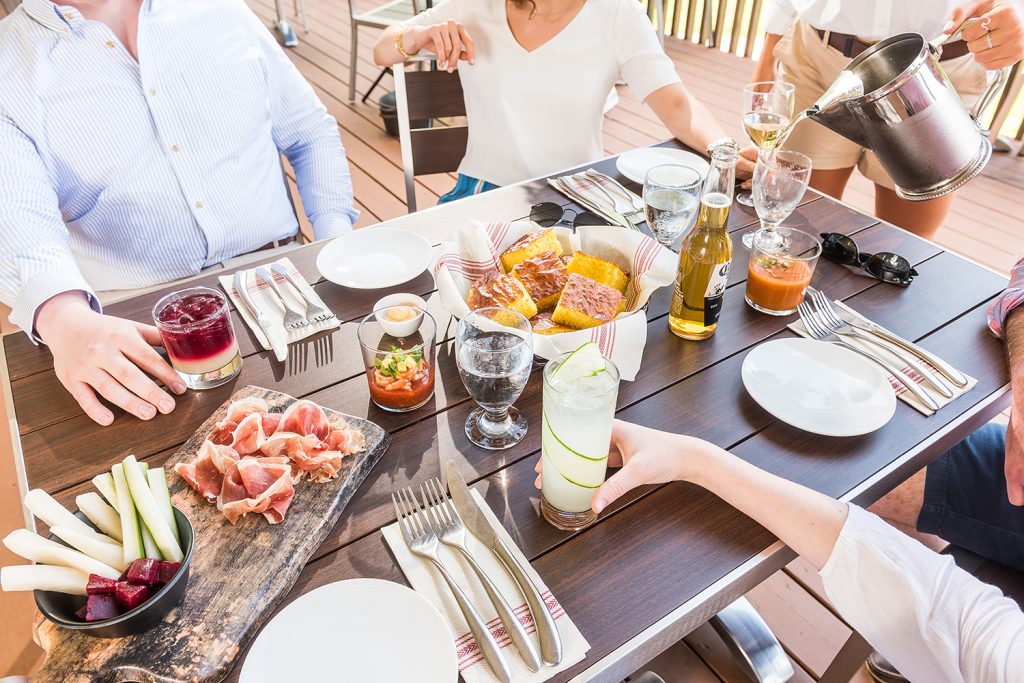 Dine onsite at OVATIONS by America Eats, presented by José Andrés' ThinkFoodGroup and enjoy a scenic view of the green meadow and the Filene Center at Wolf Trap while dining on American classics from Chef José Andrés' lauded America Eats Tavern. America Eats Tavern is known for serving up American Classics while celebrating local and regional flavors inspired by some of the country's most historic dishes and drinks. Make a reservation or call 703.255.4017 for additional information.
You can also pick up a fresh, gourmet picnic prepared by OVATIONS by America Eats before the show. Choose from a variety of delicious options and your picnic will be ready when you arrive. Order picnics online or call 703.255.4017 for additional information.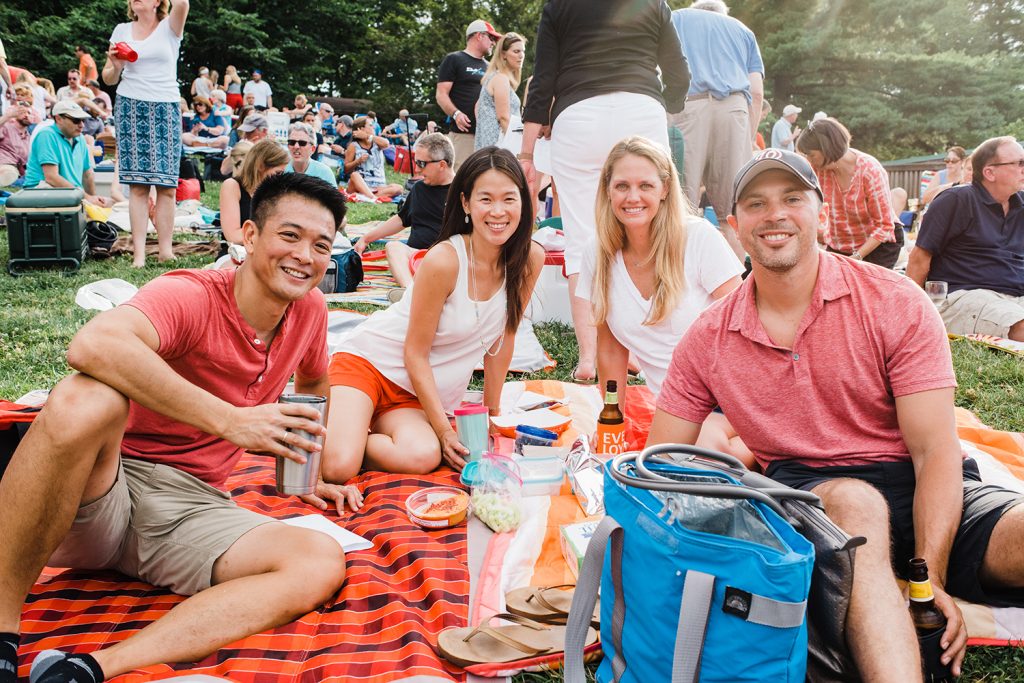 A rare accommodation for any concert venue, Wolf Trap lets you bring your own food and drinks (alcohol is okay, but no kegs) to enjoy on the lawn during shows. Whip up or pick up your favorite foods and pack them in your cooler (be sure to check the size limits) to have on the lawn before, during and after the show.
3. The Show Must Go On!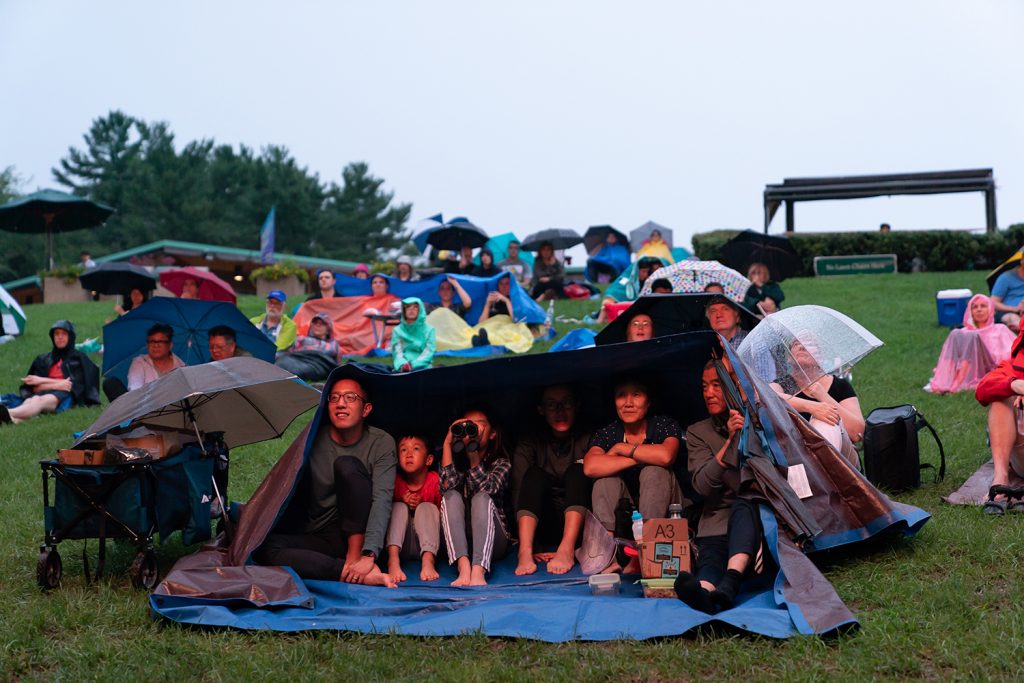 Performances take place in all weather—rain or shine. If you are sitting on the lawn, prepare yourself for rain by bringing a poncho, or use the "burrito" method: sit on the front half of your tarp, and use the back half to cover your heads so no rain flows underneath! If there are in-house seats available, lawn ticket holders may exchange their lawn seats for in-house seats, and pay the difference in price. For the warmer days, be sure to drink lots of water, bring a hat, and wear sunscreen and breathable fabrics.
Now that you've gone over these tips, you're ready for your first Wolf Trap performance! But if you need a few more details, check out our FAQ or reach out to us on Facebook, Twitter, or Instagram.
See you at the show!
Recommended Posts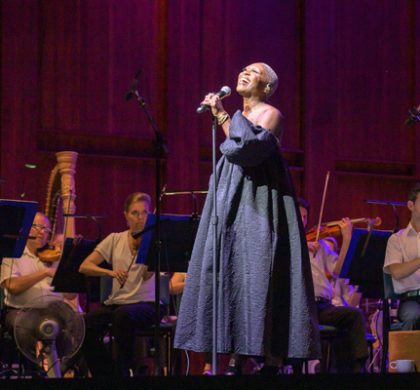 Jul 07, 2021 - Summer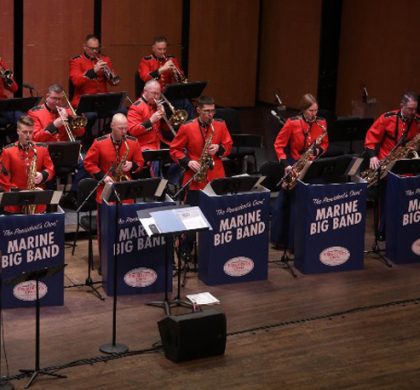 Jul 02, 2021 - Summer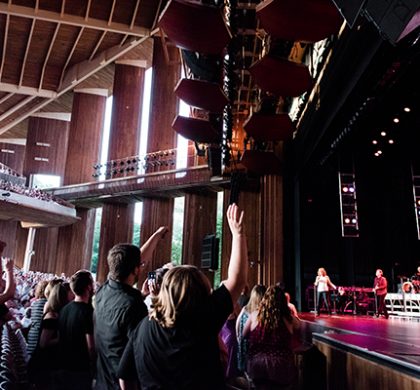 Mar 23, 2021 - Foundation, Summer