---
Celebrating International Women's Month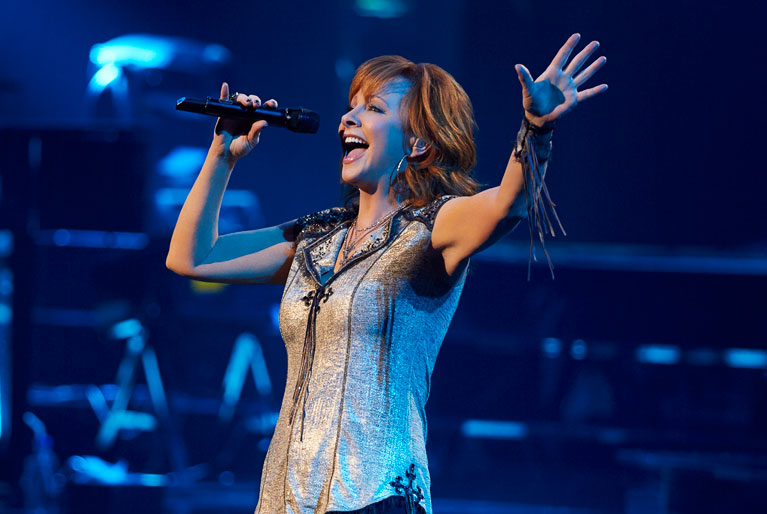 Mar 25, 2019
It's International Women's Month! Join us in celebrating all the strong, talented, and incredible women who will be joining us at Wolf Trap this year!
Diana Ross
Diana Ross – Ain't No Mountain High Enough At The Oprah Winfrey Show 2012
Diana Ross got her start in music with unprecedented success in her all-female singing group, The Supremes, and has since followed it up with an equally impressive solo career. The Supremes have been widely hailed as one of the world's best-selling groups and Diana herself has repeatedly topped the charts as a solo act. In celebration of her 75th birthday, Diana is embarking on a world tour—including a sure-to-sell-out June 27 stop at Wolf Trap!
Hon-hers:
Grammy Lifetime Achievement Award
American Music Award's Lifetime Achievement Award
Hollywood Walk of Fame Star (Solo star and with The Supremes)
Most Successful Female Singer of All Time (Guinness Book of World Records in 1993)
 Susan Tedeschi – Tedeschi Trucks Band
Tedeschi Trucks Band – Everybody's Talkin'
Susan Tedeschi made her start as an opening act for artists like the Allman Brothers, where she met her future husband, Derek Trucks. After getting married, they joined forces to create a new group called Tedeschi Trucks Band, whose rise to fame helped solidify Tedeschi as one of the most talented lead singers in their genre. A fan favorite, The Tedeschi Trucks Band comes back to Wolf Trap July 17.
Hon-hers:
1 Grammy Award for Best Blues Album (with Tedeschi Trucks Band) and 6 Grammy nominations
6 Blues Music Awards
 Sheryl Crow
Sheryl Crow – Soak Up The Sun
A successful solo artist, every single one of Sheryl Crow's studio albums have reached Top 10 positions on the Billboard 200, with numerous singles charting on Billboard's Hot 100. An unstoppable force, even after her breast cancer diagnosis in 2006, Crow has managed to stay current and successful over decades thanks to her hard work and fresh sound.
Hon-hers:
9 Grammy Awards and 32 nominations
3 American Music Awards
Billboard Music Award for Top Pop Artist – Female
Billboard ranked Crow #44 on Top Country Artists
Soak up the sun with Sheryl Crow July 18 at Wolf Trap.
Reba McEntire
Reba McEntire – The Night The Lights Went Out In Georgia
 Reba McEntire has had an expansive career as one of country music's most influential voices, a big screen and silver screen actress, making her the greatest crossover star since Dolly Parton. Considered the reigning "Queen of Country" by many she is one of the best-selling artists of all time, she also makes time on the side to run her own non-profit and supports numerous charities. Tickets are quickly selling for the country superstar's July 28 Wolf Trap performance.
Hon-hers:
16 American Country Music Awards, and holds the record for most nominations for a female artist with 47
14 American Music Awards
7 Country Music Association Award wins and 50 nominations
7 Grammy Awards and 13 nominations
2018 Kennedy Center Honoree
Sarah McLachlan
Sarah McLachlan – I Will Remember You
 Not only is Sarah McLachlan a successful female artist, but she is also committed to helping other women gain their own success in the industry. While still retaining her own chart-topping seat, McLachlan founded Lilith Fair—a concert tour that helped bring attention to other female singer-songwriters and bring them mainstream attention. She also founded the Sarah McLachlan School of Music which provides music education for inner city students. Catch Sarah McLachlan with National Symphony Orchestra August 3 at Wolf Trap.
Hon-hers:
3 Grammy Awards and 13 nominations
Billboard Music Award
9 Juno Awards and 26 nominations(Canadian Grammys)
Canadian Music Hall of Fame inductee
Appointed as an Officer of the Order of Canada
Julie Andrews (Sound of Music)
"Do-Re-Mi" – The Sound of Music (1965)
 Arguably one of the best and most well-known actress/singers of all time, Julie Andrews is a woman as classy as all the characters she brings to life. In 1965, Andrew starred in The Sound of Music, which was the highest grossing film of the year, the biggest hit in the history of 20th Century Fox, and still remains the third highest grossing film of all time. With her clear, sunny voice and charming stage and on-screen presence, Andrews has surely proven that women can do it all, and more. A patron favorite, Sing-a-Long Sound of Music is back at Wolf Trap August 24.
Hon-hers:
6 Golden Globes and 14 nominations
3 Grammy Awards and 5 nominations
2 Emmy Awards
Screen Actors Guild Lifetime Achievement Award
Star on the Hollywood Walk of Fame
Kennedy Center Honoree
Jennifer Hudson
Jennifer Hudson – And I Am Telling You I'm Not Going
Jennifer Hudson went from being eliminated from American Idol to recording her own studio albums, performing on Broadway, in films, and at the White House. One of the most successful alumni from the singing competition, Hudson juggles a chart-topping career in music, an award-winning acting career, and still has time to nurture upcoming talent on The Voice.
Hon-hers:
Oscar for Best Supporting Actress
Critic's Choice Award for Best Supporting Actress
Golden Globe for Best Supporting Actress
2 Grammy Awards and 6 nominations
Jennifer Hudson comes to Wolf Trap with National Symphony Orchestra September 5.
Kacey Musgraves
Kacey Musgraves – Rainbow (Live From The 61st GRAMMYs ®)
Kacey Musgraves is one of today's top country/pop female artists. She started as an opening act for names like Lady Antebellum, John Mayer, Katy Perry, and Harry Styles, but has grown into a star in her own right, taking home four Grammys in 2019, including Album of the Year, and selling out tour stops nationwide (including her September 7 stop at Wolf Trap)!
Hon-hers:
1 Academy of Country Music Award and 13 nominations (3 still pending)
5 Country Music Association Awards and 17 nominations
6 Grammy Awards and 9 nominations
Pat Benatar
Pat Benatar – Love Is A Battlefield
 One of the greatest female vocalists in rock history, Pat Benatar has two multi-platinum albums, five platinum albums, three gold albums, and 15 Top 40 singles, including four No. 1 hits. To date, she's sold over 30 million records worldwide, proving that women can more than hold their own in male-dominated fields. She's one of the most commercially successful female artists of all time—not to mention her songs make great karaoke performances!
Hon-hers:
4 Grammy Awards and 9 nominations
3 American Music Awards
New York Times bestselling author of Between a Heart and a Rock Place
Pat Benatar & Neil Giraldo come to Wolf Trap June 25 with Melissa Etheridge.
Melissa Etheridge
Melissa Etheridge – Come To My Window (Live at The Kodak Theatre)
One of the greatest rock artists, Melissa Etheridge uses her voice not only to win Grammys and sell platinum albums, but also as an activist advocating for change. Etheridge came out in 1993, and has played a huge role as an LGBT+ rights activist throughout her career. She also shared her personal story of struggling with breast cancer to help bring awareness to the disease. Melissa Etheridge comes to Wolf Trap with Pat Benatar & Neil Giraldo June 25.
Hon-hers:
Oscar for Best Original Song in 2007 for "I Need To Wake Up" from the film An Inconvenient Truth
2 Grammy Awards and 15 nominations
Juno Award for Entertainer of the Year (1990)
ASCAP's Songwriter of the Year Award (1996)
GLAAD's Stephen F. Kolzak Award
Star on the Hollywood Walk of Fame
Misty Copeland
Copeland Dances 'The Nutcracker' at the WSJ Cafe
 A pioneer in the world of dance, Misty Copeland has been stunning audiences with movement since the age of 13, when she was considered a ballet prodigy. She's been a member of the American Ballet Theatre since 2000, and in 2015 made history as the first African American woman principal ballerina at the American Ballet Theatre.
Hon-hers:
Leonore Annenberg Fellowship in the Arts
National Youth of the Year Ambassador by the Boys & Girls Clubs of America (2013)
Named to the President's Council on Fitness, Sports, and Nutrition (2014)
Named one of Glamour's Women of the Year (2015)
Shorty Award for Best in Dance in Social Media
American Ballet Theatre performs Swan Lake July 11–13 at Wolf Trap with Misty Copeland scheduled to play the lead role on July 12.
Wu Han
Wu Han and David Finckel – Bach: Sonata at Tippet Rise Art Center
 Taiwanese-American pianist, Wu Han, is a prominent figure in both performing classical music and classical music education. She regularly tours with her husband and cellist, David Finckel, and offers rigorous professional training and a wide array of performance opportunities to gifted young musicians.
As Artistic Advisor for the 2018-2019 and 2019-2020 seasons of Chamber Music at The Barns, Wu Han has hand selected an array of extraordinary artists to perform. From Haydn, Mozart, and Beethoven, the first trinity of great classical era composers, to the romantic era of Schubert and Brahms, to the verve and intensity of American film industry favorites Erich Wolfgang von Korngold, Wu Han's selections take audiences at The Barns on a musical journey through time. Wu Han's next performance at The Barns is April 26 with pianists Gloria Chien and Gilles Vonsattel. More performances announced later this year.
Hon-hers:
Recipient of Musical America's Musician of the Year award
Performed on the world's leading stages including Carnegie Hall, Lincoln Center, the Kennedy Center, and Wigmore Hall in London
Artistic Advisor for Chamber Music at The Barns at Wolf Trap 2018-19 and 2019-20 seasons
Recommended Posts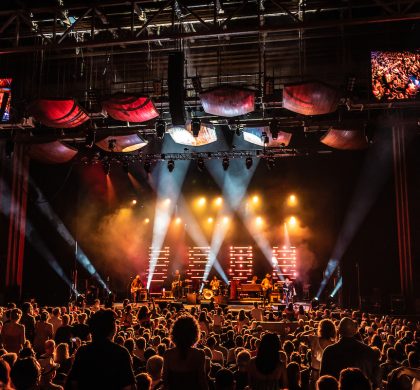 May 23, 2023 - Summer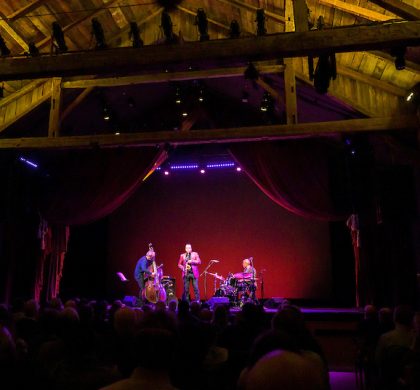 Mar 02, 2023 - The Barns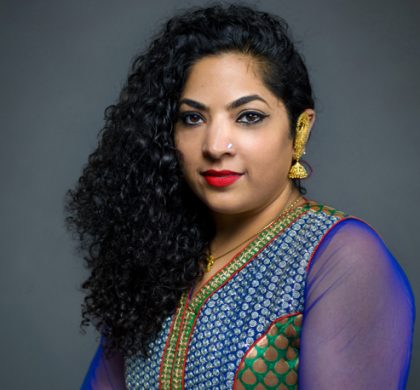 Feb 02, 2023 - The Barns