---
Celebrating Black History Month Part 2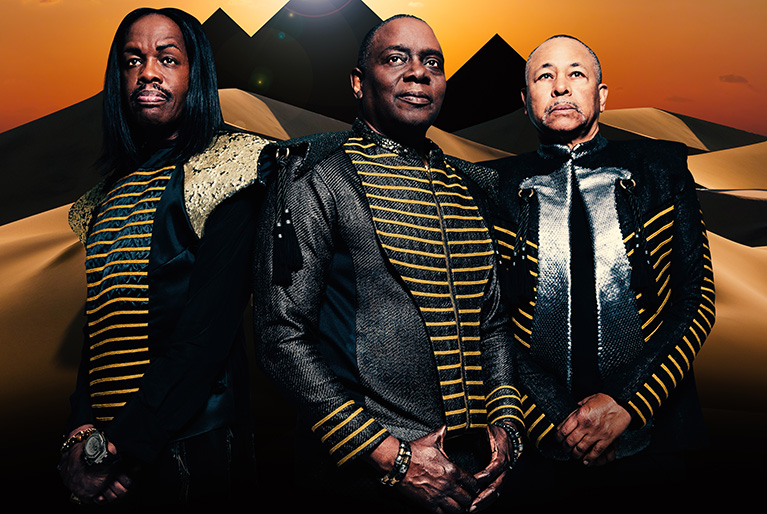 Feb 26, 2019
Take a look back at some of the most prominent and inspiring African American artists who put on memorable performances that became a part of Wolf Trap's great history!
Earth, Wind & Fire (2019)
Earth, Wind & Fire – September
Referred to by Rolling Stone as "innovative, precise yet sensual, calculated yet galvanizing", and declared as having "changed the sound of black pop", Earth, Wind & Fire (EWF) have gone down in history as one of the most commercially successful bands of all time. With danceable songs that have endured decades and are still celebrated and well-known today, EWF are what legends are made of. The band was founded by Maurice White in 1969, and has featured dozens of artists since then. EWF are one of the world's best-selling bands of all time, with a spot in the Rock & Roll Hall of Fame, the Vocal Group Hall of Fame, and stars on Hollywood's Rockwalk and the Hollywood Walk of Fame. They have 17 Grammy nominations, six wins, and were honored with a Grammy Lifetime Achievement award.  To this day, EWF's legacy continues on (even after the passing of Maurice White in 2016). They are cited as influences to some of the biggest current African American hip hop/R&B stars, and their iconic songs are sampled in popular rap songs, not to mention the countless television and movie appearances their music makes.
Songs of theirs you know (and if you don't know, you should!):
"September"
"Let's Groove"
"Boogie Wonderland"
"Fantasy"
"After The Love Has Gone"
Earth, Wind & Fire come to Wolf Trap July 2. Tickets on sale now.
Trombone Shorty (2019)
Trombone Shorty – Do To Me
Troy Andrews, AKA Trombone Shorty, comes from a long line of musicians in a city with a strong musical history: New Orleans. He's best known for his skills on the trombone and trumpet (hence, the name), but can also play the drums, organ, and tuba. He's been performing on stage since he was only four years old when he appeared onstage with Bo Diddley at the New Orleans Jazz & Heritage Festival. He's been touring since 2009 with his band, Trombone Shorty & Orleans Avenue, and in 2010 released the album Backtown, which spent nine consecutive weeks in the No.1 spot on Billboard's Contemporary Jazz Chart. He performed at the White House for President Obama three different times, and played the 56th Grammy Awards alongside Macklemore, Ryan Lewis, Madonna, and Queen Latifah.
Songs of his you know (and if you don't know, you should!):
"Hold Up, Wait a Minute"
"Tripped Out Slim"
"Hurricane Season"
"Buckjump"
"Here Come The Girls"
Trombone Shorty comes to Wolf Trap with Ben Harper & The Innocent Criminals August 22. Tickets on sale now.
Lawrence Brownlee (2019 Filene Artist in Residence, Filene Artist 2001)
Lawrence Brownlee: NPR Music Tiny Desk Concert
Named 2017 "Male Singer of the Year" by both the International Opera Awards and Bachtrack, American-born tenor Lawrence Brownlee, a 2001 WTO Filene Artist, has been hailed by The Guardian as "one of the world's leading bel canto stars." One of the most in-demand singers around the world, Brownlee has appeared on the stages of the top opera companies, including the Metropolitan Opera, Teatro alla Scala, the Bavarian State Opera, Royal Opera House–Covent Garden, the Vienna State Opera, Opéra national de Paris, Opernhaus Zürich, the Berlin State Opera, the Gran Teatre del Liceu, Teatro Real Madrid, Théâtre Royale de la Monnaie, and the festivals of Salzburg and Baden Baden. Broadcasts of his operas and concerts—including his 2014 Bastille Day performance in Paris, attended by the French President and Prime Minister—have been enjoyed by millions.
Where you may have seen him perform:
Berlin Philharmonic
Philadelphia Orchestra
Chicago Symphony
New York Philharmonic
Boston Symphony
Lionel Richie (2017)
Lionel Richie – Hello
A Motown Legend, Lionel Richie has sold more than 100 million records worldwide, making him one of the world's best-selling artists of all time. He started his career in 1968 as part of a musical group called the Commodores signed to Motown Records originally as a support act to The Jackson 5, before becoming their own well-established soul group with fun, danceable tracks. Over time, Richie started branching more into penning ballads, even accepting commissions from other artists. After the huge success of his duet with Diana Ross on "Endless Love," he made the decision to go solo. He continued to top charts with hit albums and singles, performed at the Grammys and the Olympics, and became one of the most successful balladeers of all time. Today, you can find him as one of the esteemed judges of the reality voice competition, American Idol.
Songs of his you know (and if you don't know, you should!):
Commodores:
Lionel Richie (Solo):

"All Night Long (All Night)"

"Endless Love" (with Diana Ross)
Aretha Franklin (2017)
Aretha Franklin (You Make Me Feel Like) A Natural Woman – Kennedy Center Honors 2015
The indisputable Queen of Soul, one of the most successful female artists of all time, a passionate and masterful artist with some of the best gospel vocals of all time—Aretha Franklin. From singing in the choir at her father's church as a child, to being the first woman to ever be inducted into the Rock & Roll Hall of Fame, Aretha Franklin lived a life full of career triumphs. While the first record label she signed with wasn't her perfect match, Aretha soon found a place where she could create raw and real music. She climbed the charts decade after decade, recording everything from dance to gospel, from jazz to pop. Franklin has charted 43 Top Forty singles since 1961, earned 18 Grammy Awards, sung at the inaugurations of two U.S. presidents, and received the Presidential Medal of Honor. She recently passed in August 2018, and has been mourned by many great artists and fans whose lives she touched. There have been tributes and biographical documentaries all dedicated to Aretha's legacy since her 2018 passing. Long live the Queen.
Songs of hers you know (and if you don't know, you should!):
"Respect"
"Think"
"I Never Loved a Man (The Way I Love You)"
"I Say a Little Prayer"
Ziggy Marley (2018)
Ziggy Marley – Rebellion Rises
Son of the infamous "patron saint of reggae," Bob Marley, David Nesta Marley has been following in his father's artistic footsteps since he was a young kid. Using the nickname "Ziggy", which was given to him by his father, Ziggy and his brother Stephen used to appear onstage with their father at some of his biggest concerts, including the One Love Peace Concert in Kingston and the Reggae Sunsplash II in Montego Bay. Ziggy earned his first Grammy in 1988, and has gone on to win eight more since then, alongside his siblings. Ziggy Marley took on the nearly impossible task of filling his father's shoes, and has certainly made his own mark on reggae music.
Songs of his you know (and if you don't know, you should!):
"True To Myself"
"Beach In Hawaii"
"Turn Your Lights Down Low"
"Love Is My Religion"
TLC – I Love the 90s Tour (2017)
TLC – No Scrubs (Official Video)
Ranked at the top of Billboard and VH1's list of best female artists, girl groups, and trios of all time, TLC (originally consisting of members Tionne "T-Boz" Watkins, Lisa "Left Eye" Lopes, and Rozonda "Chili" Thomas) is an iconic American girl group who exemplified the R&B and hip-hop genres in the 90s. TLC is the best-selling American girl group of all time, and second worldwide only to the Spice Girls. They scored nine top-ten hits on the Billboard Hot 100, as well as four career Grammy Awards, five MTV Video Music Awards, and five Soul Train Music Awards. They became the blueprint for all female ensembles the came after them to follow, and Beyoncé herself said they influence every girl group out there, including Destiny's Child.
"Left Eye" tragically passed away in 2002.
Songs of theirs you know (and if you don't know, you should!):
"No Scrubs"
"Waterfalls"
"Creep"
"Unpretty"
Maze featuring Frankie Beverly (2017)
Maze Ft. Frankie Beverly – Before I Let Go
Founded by Frankie Beverly under the original name of "Raw Soul", Maze featuring Frankie Beverly has always stayed true to that brand. After moving to San Francisco and meeting Marvin Gaye, the band changed their name but never their sound. Gaye invited the band on tour with him in 1976, and the group went on to be among the top R&B acts of the late '70s and '80s, extremely popular among soul and urban contemporary audiences. The band has continued to maintain their devoted following to this day.
Songs of theirs you know (and if you don't know, you should!):
"Before I Let Go"
"Joy & Pain"
"Happy Feelin's"
"Can't Get Over You"
"The Morning After"
Mary J. Blige (2017)
Mary J. Blige – "Mighty River" From 'Mudbound' Performance at 2018 Oscars
The matriarch of hip-hop and R&B, Mary J. Blige has used her music and her image to break the stereotypes often perpetuated about black women in the media and to create a model for young black girls to look up to. Instead of playing into oversexualized roles carved out for women in the R&B sphere, she presented her experiences and femininity in a realistic and honest way. With 31 Grammy nomination and nine wins, Blige is the only artist to have won Grammys in the R&B, hip-hop, pop, and gospel fields. In 2017, Blige starred in the period drama Mudbound, earning herself Best Supporting Actress nominations from the Golden Globe Awards, Critics' Choice Awards, Screen Actors Guild Awards, and the Academy Awards. That year, she became the first person to be nominated for  Academy Awards for acting and original song in the same year.
Songs of hers you know (and if you don't know, you should!):
"Family Affair"
"Be Without You"
"Real Love"
"Mighty River" (from Mudbound)
Lenny Kravitz (2015)
Lenny Kravitz – American Woman
Lenny Kravitz is regarded by many in the music industry as one of the greatest rock artists of all time. Not only is he a skilled vocalist, singing both lead and backing vocals on his recordings, he also plays all of the instruments himself when recording. His unique style of rock transcends various genres, including blues, soul, R&B, funk, jazz, reggae, psychedelic, pop, folk, and ballads. A master of all of these musical elements, he won the Grammy Award for Best Male Rock Vocal Performance four years in a row from 1999 to 2002, breaking the record for most wins in that category as well as setting the record for most consecutive wins in one category by a male. He was made an Officer of the Ordre des Arts et des Lettres by French cultural minister Frederic Mitterrand in Paris, and played alongside Katy Perry at the halftime show at the Super Bowl XLIX. In addition to his musical successes, Kravitz has also tried his hand at acting in the films Precious, The Hunger Games, and the TV show Star.
Songs of his you know (and if you don't know, you should!):
"Are You Gonna Go My Way"
"Fly Away"
"It Ain't Over 'Til It's Over"
"Again"
"Low"
Recommended Posts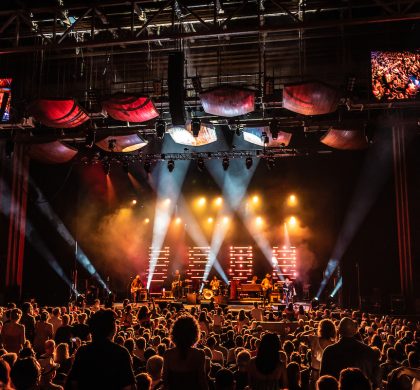 May 23, 2023 - Summer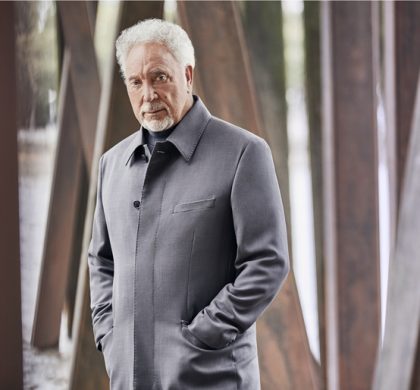 Sep 14, 2022 - Summer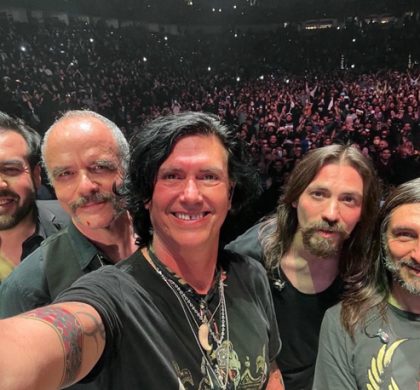 Aug 30, 2022 - Summer