---
Celebrating Black History Month Part 1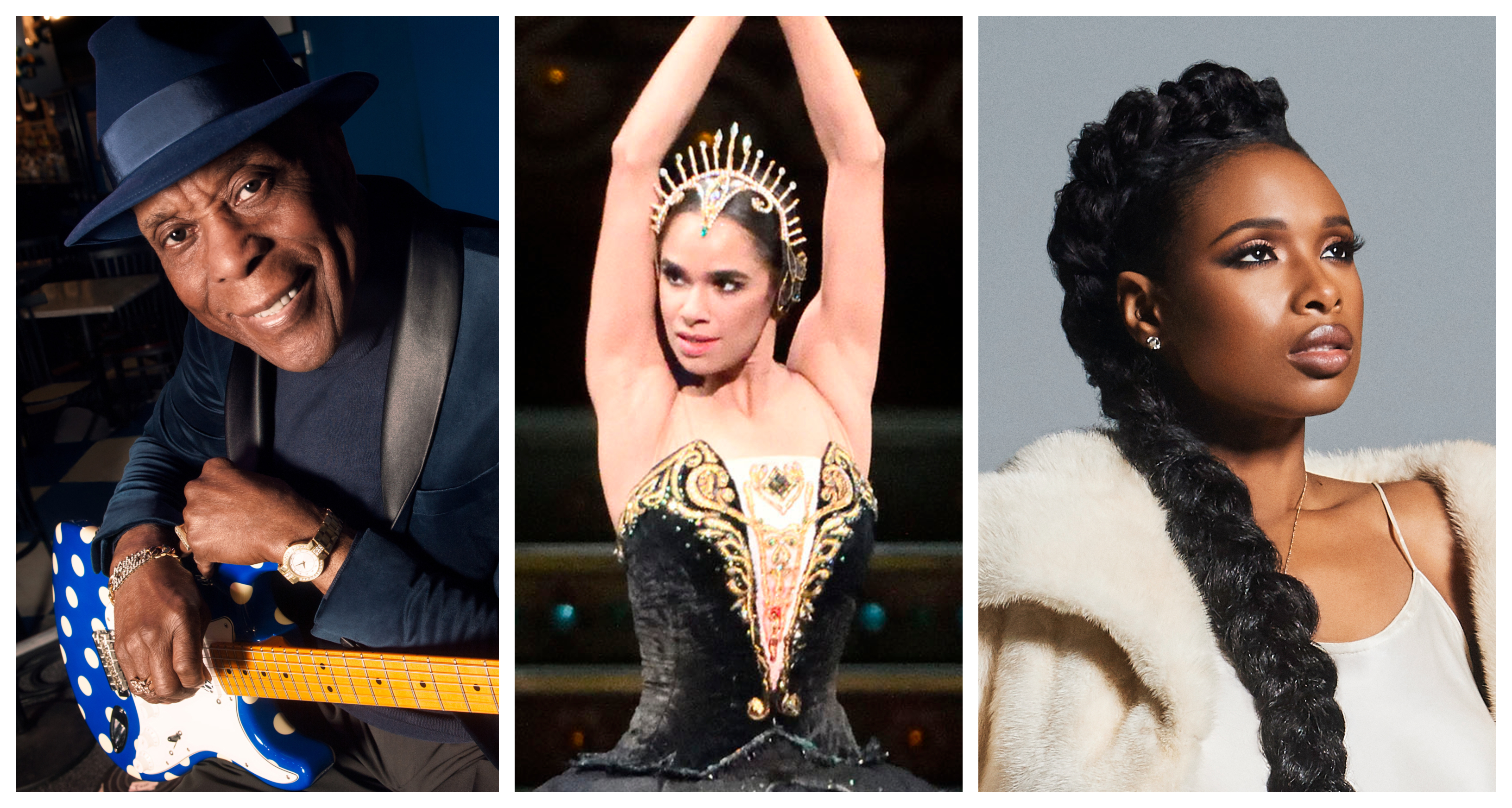 Feb 12, 2019
Black History Month is a time to celebrate and remember African Americans and their contribution to our nation's history. Wolf Trap is excited to welcome some of these iconic and influential African American artists to our stages. We recognize the many accomplishments of these performers, and we are thrilled to share them with you, too!
Wynton Marsalis (2019)
Wynton Marsalis performs "Take The A Train"
Wynton Marsalis has been hailed by many throughout his life as a trumpet virtuoso player and composer. At age 22, Marsalis became the only musician to win a Grammy Award in jazz and classical music in the same year. He then went on to achieve nine more Grammy wins, and is the only artist ever to win five years in a row. He's spent a majority of his career encouraging a new generation of jazz musicians, and is a co-founder of the jazz program at Lincoln Center. Included in his long list of accolades are honorary doctoral degrees from 34 leading American institutes, a National Medal of Arts, a National Humanities Medal, and he's the first jazz musician ever to win a Pulitzer Prize. Wynton Marsalis and his infectious passion for his music are credited for rekindling a love for jazz and inspiring a renaissance that attracted a new generation to jazz music.
Songs of his you know (and if you don't know, you should!):
"Jig's Jig"
"Root Groove"
"I Got Lost in Her Arms"
"Where or When"
"Black Codes"
Jazz at Lincoln Center Orchestra with Wynton Marsalis comes to Wolf Trap August 16.
Misty Copeland (2019) with American Ballet Theatre
Misty Copeland dancing The Nutcracker at the Wall Street Journal Café.
A pioneer in the world of dance, Misty Copeland has been stunning audiences with movement since the age of 13, when she was considered a ballet prodigy. She's been a member of the American Ballet Theatre since 2000, and in 2015 she made history as the first African American woman to ever be made principal ballerina at the American Ballet Theatre. She was featured in a music video with Prince for a cover of "Crimson and Clover" where he asked her to dance along to the song with improvised ballet movements, played the lead role in The Firebird twice, played the lead of Swanilda in Coppélia at the Met, and the role of Clara, the Princess, in The Nutcracker.
Look for her in:
The lead ballerina role in Disney's 2018 film, The Nutcracker and the Four Realms, based on the 1816 story "The Nutcracker and the Mouse King".
Misty Copeland will be performing at Wolf Trap on July 12 in American Ballet Theatre's Swan Lake. Enjoy three nights of ballet under the stars.
Buddy Guy (2019)
Buddy Guy Featuring B.B. King performing "Stay Around A Little Longer"
Ranked #23 in Rolling Stone's "100 Greatest Guitarists of All Time", George "Buddy" Guy is a Chicago blues style guitar player and singer who has been cited as an inspiration by musicians such as Eric Clapton, Jimi Hendrix, and Stevie Ray Vaughan. His electrifying guitar skills have earned him places in the Rock and Roll Hall of Fame, the Louisiana Music Hall of Fame, and the Musicians Hall of Fame and Museum. Dedicated to keeping the blues alive, he opened his own blues club in Chicago called Buddy Guy's Legends where he still makes regular appearances and plays shows every January. According to the Rock and Roll Hall of Fame, "his guitar-playing style was so visceral, so ferocious, that the blues had to be running through his veins."
Songs of his you know (and if you don't know, you should!):
"What Kind of Woman is This"
"Mustang Sally"
"First Time I Met The Blues"
"Let Me Love You Baby"
"Stone Crazy"
Buddy Guy + Kenny Wayne Shepherd Band hit the Wolf Trap stage June 23.
Diana Ross (2019)
https://www.youtube.com/watch?v=PvJH3oUkFrg
Diana Ross performing "I'm Coming Out"
When a young Diana Ross and a couple of her neighborhood friends decided to form a singing group together, they probably never predicted the fame they would rise to as The Supremes. One of the world's best-selling groups, Motown's most successful act, and Rock and Roll Hall of Fame inductees, the group released a record-setting twelve number-one hit singles on the US Billboard Hot 100, and it's said that their success paved the way for future African American R&B and soul artists to gain mainstream popularity.
Songs of hers you know (and if you don't know, you should!):
The Supremes:

"Baby Love"
"Stop! In the Name of Love"
"You Can't Hurry Love"

Diana Ross (Solo):

"Upside Down"
"I'm Coming Out"
"Ain't No Mountain High Enough"
Diana Ross comes to Wolf Trap June 27.
Bobby Brown & Bell Biv DeVoe (2019)
Bobby Brown "My Prerogative"
Bell Biv DeVoe "Poison"
Bobby Brown began his career in the R&B/pop group, New Edition, before going solo and becoming a pioneer of the music genre "new jack swing", a fusion of hip-hop and R&B. His second solo album, Don't Be Cruel (1998), was one of the best-selling albums of the decade, dominating the Billboard Hot 100, and spawned hit singles such as "My Prerogative" and Grammy-award winning "Every Little Step". Three other former members of New Edition, Ricky Bell, Michael Bivins, and Ronnie DeVoe, formed a new group together when Brown left: Bell Biv DeVoe. Also known for their "new jack swing" style, but with a harder edged sound, their debut album Poison (1990) reached number 1 on Billboard's R&B/Hip-hop chart. Since breaking up, New Edition has played multiple reunion shows together, and are now touring as a new band: RBRM (Ronnie, Bobby, Ricky, and Michael).
Songs of theirs you know (and if you don't know, you should!):
Bobby Brown

"My Prerogative"
"Every Little Step"
"Don't Be Cruel"
"Rock Wit'cha"

Bell Biv DeVoe

"Poison"
"Do Me!"
"She's Dope!"
Bobby Brown & Bell Biv DeVoe RBRM – 4 The Love of It Tour comes to Wolf Trap June 2.
Jennifer Hudson (2019)
From the American Idol stage to Broadway, Jennifer Hudson has had a career full of diverse endeavors—all of which she excelled at to the highest degree. Despite coming in seventh on American Idol, Hudson was recognized as an outstanding vocalist and beat out hundreds of professional singers and actresses for the role of Effie White in the film adaptation of the Broadway musical Dreamgirls. The role earned her a Golden Globe and an Oscar for Best Supporting Actress in 2005, and in 2008 her self-titled debut album won a Grammy for best R&B album. Just when you thought she couldn't excel any further, Hudson scored the role of Shug Avery in the 2015 Broadway revival of The Color Purple, which won her both a Tony and another Grammy. More recently, she played the scene-stealing role of Motormouth Maybelle in NBC's Hairspray Live!, and was the winning coach on a season of The Voice.
Look for her coming up in:
The 2019 film adaptation of Cats, alongside stars like Idris Elba, Rebel Wilson, and Taylor Swift.
Jennifer Hudson with National Symphony Orchestra performs at Wolf Trap September 5.
Nas (2019)
Nas (Nasir Bin Olu Dara Jones) was born with music in his blood—his father, Olu Daru, a famed blues musician, instilled his love of music into his son at a very early age. Nas began his music career in 1991 at the age of 17, and by 1994 he released his debut album Illmatic—which received universal acclaim from both critics and the hip-hop community and is frequently ranked as one of the greatest hip-hop albums of all time. Over two decades on, Nas remains an incendiary, outspoken, and brutally candid rapper on 2018's Nasir, his eleventh album and seventh to debut at the top of the Billboard 200.
In 2014, Illmatic was released as a special 20th anniversary edition titled Illmatic XX, and to celebrate the 25th anniversary this year—Nas is coming to the Filene Center stage to perform the entire Illmatic album backed by the National Symphony Orchestra in an incredible classical hip-hop performance.
Songs of his you know (and if you don't know, you should!):
"If I Ruled The World (Imagine That)"
"N.Y. State of Mind"
"The Message"
"Hate Me Now"
"The World Is Yours"
Nas performs with the National Symphony Orchestra at Wolf Trap July 14.
Mavis Staples with Lyle Lovett (2019)
Iconic soul singer and civil rights activist Mavis Staples returns to Wolf Trap this summer for a fourth appearance—this time with Lyle Lovett. Staples began her career singing with the family group in 1950. When she graduated from high school, the Staple Singers started touring, and—with their stunning harmonies and Pops Staples' distinctive, chiming guitar tone—rose from popularity in the gospel world to become a central part of the soundtrack to the protest movement of the 1960s. The Staple Singers' "freedom songs," magnificent expressions of strength and empowerment, earned the group a Grammy Lifetime Achievement Award in 2005.
Staples would go on to record two albums produced by Prince and to work with Bob Dylan, Ray Charles, and George Jones. In 2017, she was inducted into the Blues Hall of Fame, and in 2018 received a Lifetime Achievement Award from the National Arts Awards.
Songs of hers you know (and if you don't know, you should!):
"I Have Learned To Do Without You"
"I'll Take You There" (The Staple Singers)
"If I Ever Needed Someone" (with Van Morrison)
Mavis Staples performs with Lyle Lovett at Wolf Trap August 1.
Recommended Posts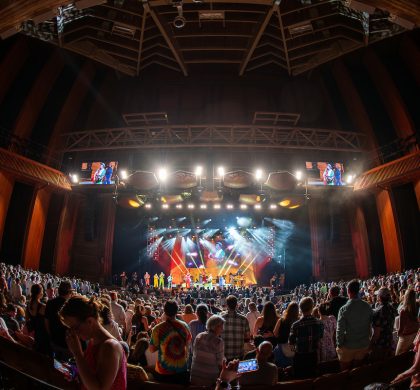 Nov 28, 2023 - Experience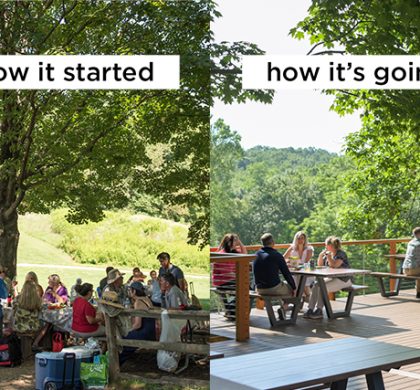 Aug 21, 2023 - Foundation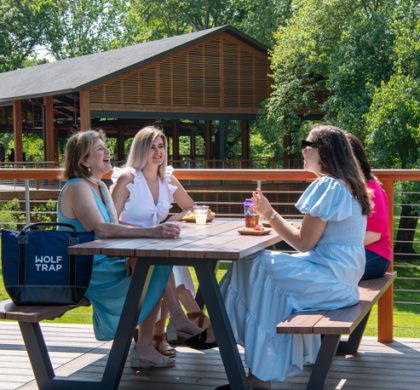 Jul 24, 2023 - Experience