---
Bringing the Musical History of Austria to Vienna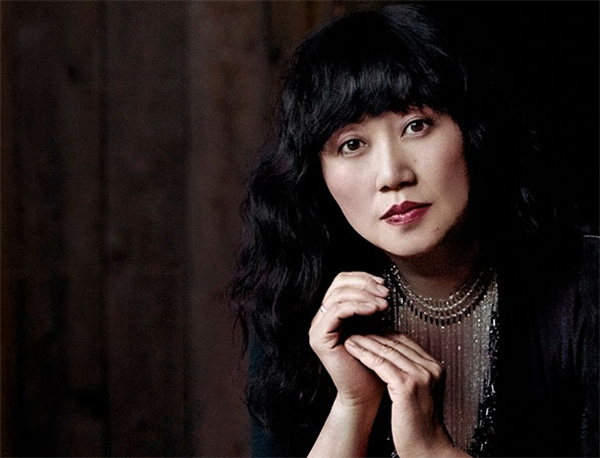 Dec 12, 2018
Wolf Trap is delighted to welcome visionary arts leader and renowned pianist Wu Han as the 2018-2020 Artistic Advisor for Chamber Music at The Barns. With some of today's most important musicians, Han has curated an exceptional season that brings a taste of Vienna, Austria to Vienna, Virginia.
In crafting the thematic arch for this Chamber Music at The Barns season, I decided to explore one of the most important cultural centers in the history of Western classical music: Vienna, Austria. Through these unique concerts, we embark on a thrilling journey to this incredible city and immerse ourselves in the history of its resident artists and composers.
In January, you'll find inspiration from a violin, viola, and cello trio that explores the unique sonic possibilities and virtuosity of this unusual ensemble. Arnaud Sussmann, Paul Neubauer, and David Finckel will perform Mozart's quintessential classical Viennese divertimento, the young Beethoven's Opus 9, No. 1 Trio, and Dohnányi's deeply romantic Serenade. January 11, 2019.
The season's third program, featuring the St. Lawrence String Quartet, explores the rich relationship between Haydn and Mozart. Mozart was so profoundly inspired by Haydn's seminal Opus 33 String Quartets that he composed his own set of six string quartets, including K. 421, and dedicated them to Haydn. This flourishing of Viennese musical culture continued through the Romantic era and, nearly 100 years later, Brahms published his first two string quartets as his Opus 51. February 1, 2019.
No celebration of Viennese musical culture would be complete without a Schubertiad—a term coined to describe intimate musical gatherings where friends performed his music for their collective enjoyment. Schubert was a master melodist and our Schubertiad delves into the connections between his vocal and instrumental writing. February 22, 2019.
Of course, Vienna as a musical epicenter did not exist in isolation—for example, Mozart often traveled to Prague for his opera productions. These cultural currents also flowed in the reverse direction and The Montrose Trio highlights these exchanges in a program that juxtaposes Czech composer Dvořák's F minor trio with Haydn's E-flat major trio, exuding a gypsy fiddling influence. The trio also pairs Dvořák with Brahms, who enjoyed years of close friendship despite different nationalities. March 8, 2019.
In a similar fashion, Erich Wolfgang Korngold—whose Opus 23 closes the Vienna to Hollywood performance with the Sitkovetsky Trio and violinist Sean Lee—quickly became a sensation in Vienna as a prodigy composer-performer before settling in Hollywood and gaining acclaim for his film scores. Scores for famous American films such as A Midsummer Night's Dream, Anthony Adverse, and Captain Blood from the 1930s exudes the musical language of Korngold's native Vienna. March 24, 2019.
In early April, the Calidore String Quartet and pianist Juho Pohjonen celebrate Schuppanzigh & The Birth of Chamber Music. Though by no means a household name, Ignaz Schuppanzigh, friend and muse to Beethoven, was a prominent violinist who started history's first professional chamber music series in Vienna. This exact Schuppanzigh program was performed on March 26, 1827, coinciding with the day of Beethoven's death. Legend has it that Beethoven passed away at the exact moment the slow movement of his Op. 1, No. 2 trio was played. April 7, 2019.
For centuries, pieces composed for four hands on the piano were a source of casual entertainment in Viennese culture. Both Mozart and Schubert elevated the genre to new artistic levels and filled their pieces with incomparable compositional mastery. Debussy composed his own four-hand piano works in the French Impressionist style while Stravinsky, who lived in France for nearly two decades, performed the four-hand arrangement of his earth-shattering Rite of Spring for the first time with Debussy. Rounding out the season, we will explore these pieces in Vienna to Paris. April 26, 2019.
It is an honor to curate this year's Chamber series highlighting Vienna's immense impact on classical music. I hope you enjoy our 2018-2019 Chamber Music at The Barns season!
WU HAN
2018-2020 ARTISTIC ADVISOR,
CHAMBER MUSIC AT THE BARNS
DEBORAH F. AND DAVID A. WINSTON, 2018-2019 ARTISTIC ADVISOR SPONSORS
Recommended Posts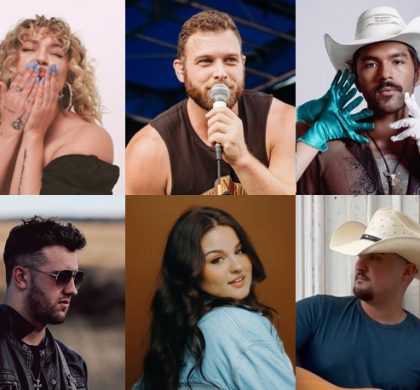 Nov 27, 2023 - The Barns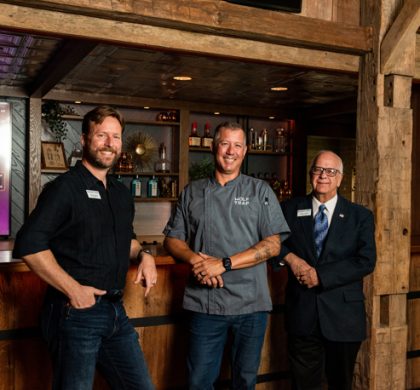 Nov 08, 2023 - The Barns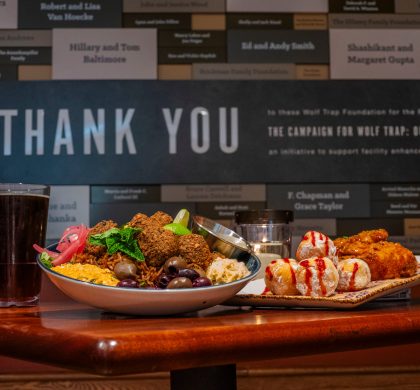 Nov 03, 2023 - The Barns