---
PNC Rock Star for a Day Recap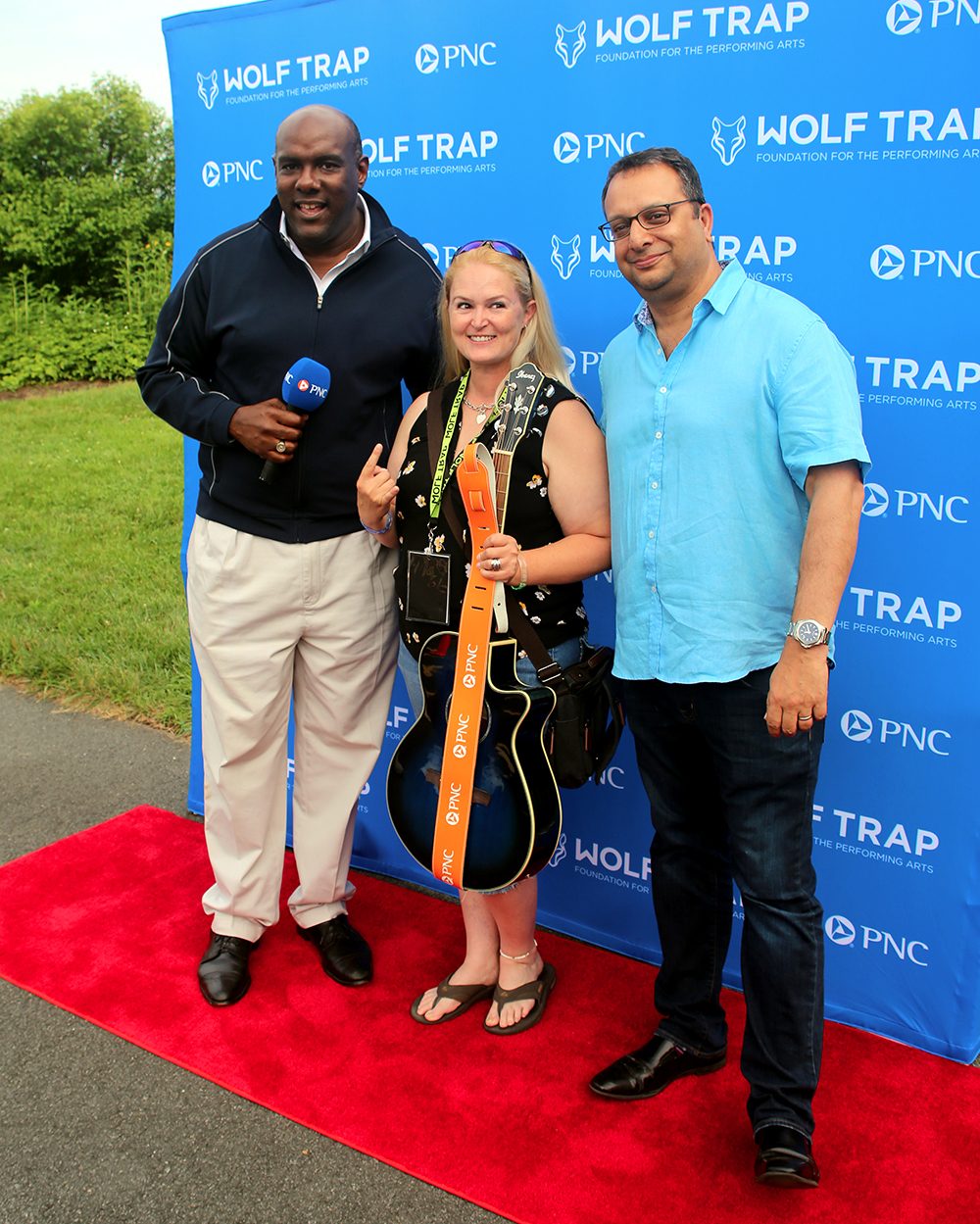 Jul 13, 2018
Thank you to Wolf Trap's Premier Summer Season Sponsor, PNC, for this year's PNC Rock Star for a Day contest. One winner and their guest received a full evening of VIP experiences for Steven Tyler! Congratulations to our lucky winner, Kristen Hartmann, who recapped her day for us. Read all about it here:
On June 21, I was the PNC Rock Star for a Day! I love live music! When I received the congratulatory email notifying me that I won, I thought "No way, this is probably a scam," but I wrote back anyway and was surprised to get a reply within minutes. The day of the concert I could barely contain myself. I kept saying to myself, "Is this really happening?" The Mercedes Limo party van showed up at my house right on time and our driver, Leroy, was excellent. The limo van was stocked full of everything I had requested—the specific wine and beer, chocolate covered strawberries, Cheetos, peanut M&M's, chips and Heluva Good dip. Wolf Trap and PNC also put together a prize pack to start the night – including a wine opener, Wolf Trap shirts, VIP passes, a wine stopper, and a wine bottle "huggie" as well as a reusable foldable PNC lawn blanket. Once I got that first taste of what was in store, I thought "This is going to be one heck of night."
While en route to Wolf Trap, sipping a few cocktails and taking pictures, Joel and I started checking out all of the goodies in the van. We definitely were blown away with the level of thought and planning that went into this event. The picnic basket was a really nice touch because we can use it at a future concert at Wolf Trap.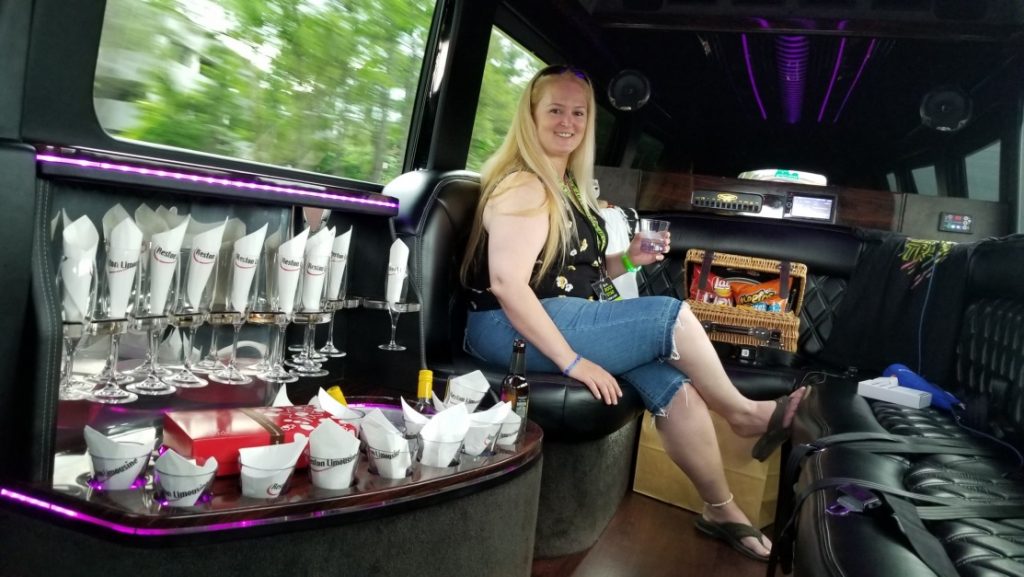 When we arrived, it went to the next level. As the limo van pulled to a stop I was greeted by about 30 screaming "fans" of mine! You know, because I'm the Rock Star! They were all screaming my name and asking me to autograph photographs of myself. One guy even asked me to autograph his chest, so I did and it was awesome!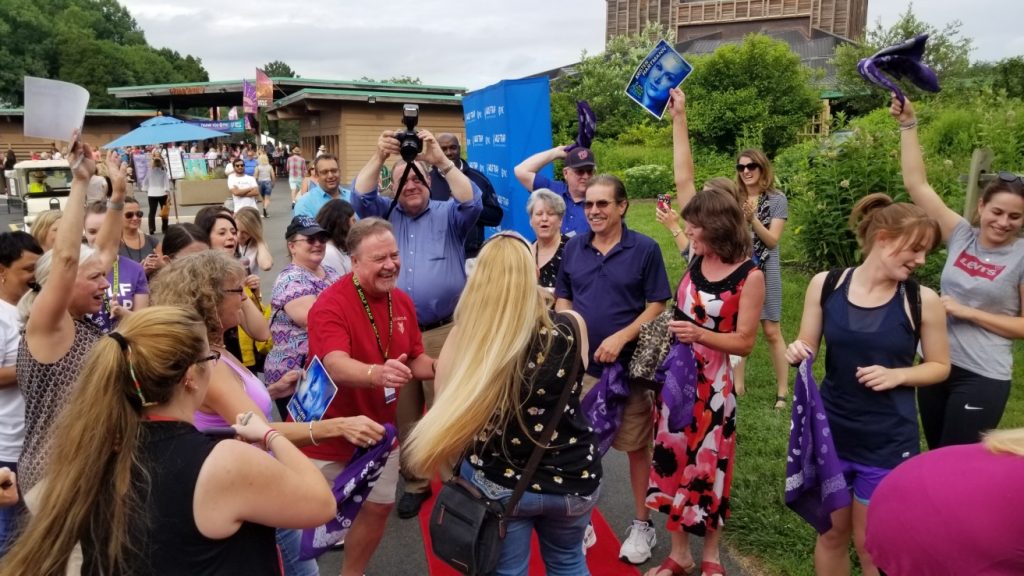 At the end of the red carpet I was greeted by the CEO of Wolf Trap and Regional President of PNC Bank, who congratulated me on winning the contest and presented me with a beautiful black and blue acoustic Ibanez guitar. It came with a leather strap embossed with both PNC and Wolf Trap. We did a bunch of handshakes and photos.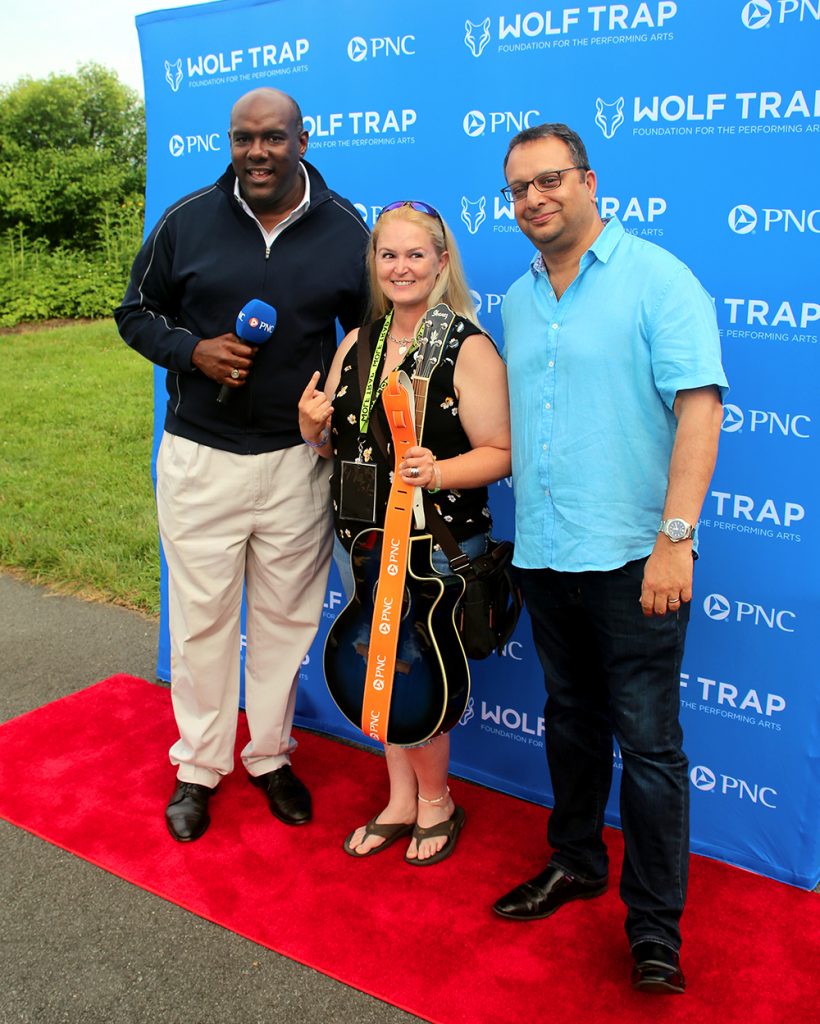 Then we went backstage for a surprise Meet and Greet with none other than Steven Tyler! When it was my turn to meet Steven, I completely broke down in tears, at which point he said "Aww, come here sweetie, thank you so much" and gave me a huge hug! Finally, after regaining my composure, we took professional pictures with Steven which were emailed to me the following weekend.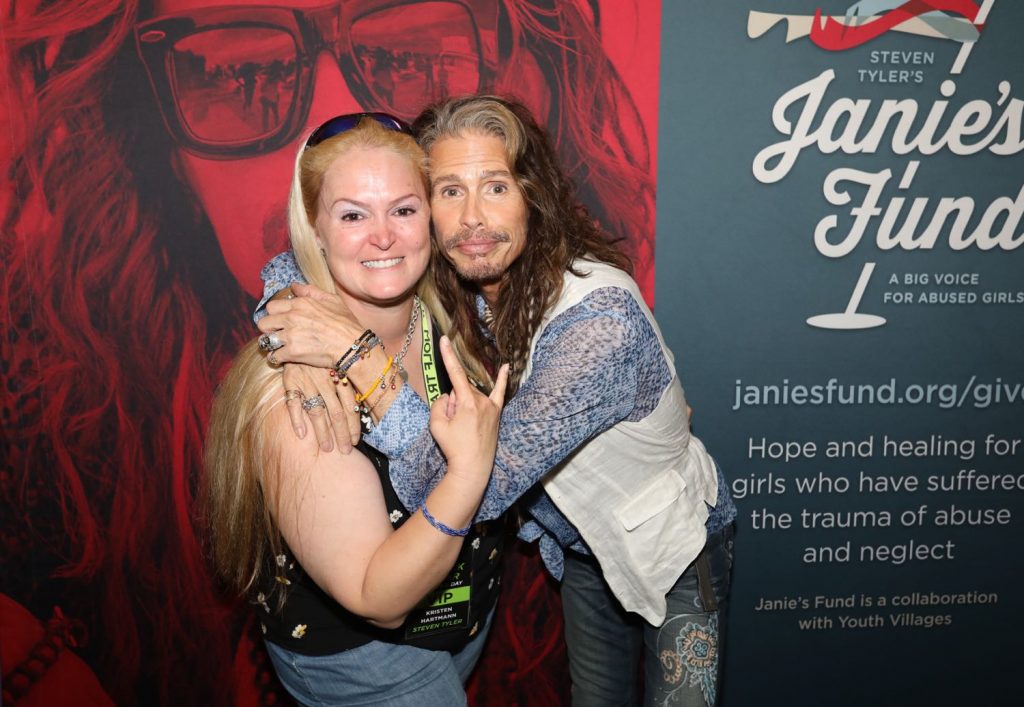 After the Meet and Greet, we were escorted to the onsite restaurant, OVATIONS by America Eats, where we had our own VIP table. The restaurant managers greeted us with champagne and Chef José Andrés' assistant, Chef Amy, was excellent and explained each course presented to us. We started with shrimp cocktail and gourmet hush puppies.  Our second course was a light Caesar salad with house made croutons. The third course was Gazpacho in a wine glass which was coated in a paprika rim, followed by North wild caught salmon with succotash, which was amazing! The fourth course was BBQ braised short rib mac 'n' cheese with cheddar, OMG! The fifth course was key lime pie and we had all the leftovers packed up and sent to my "tour bus."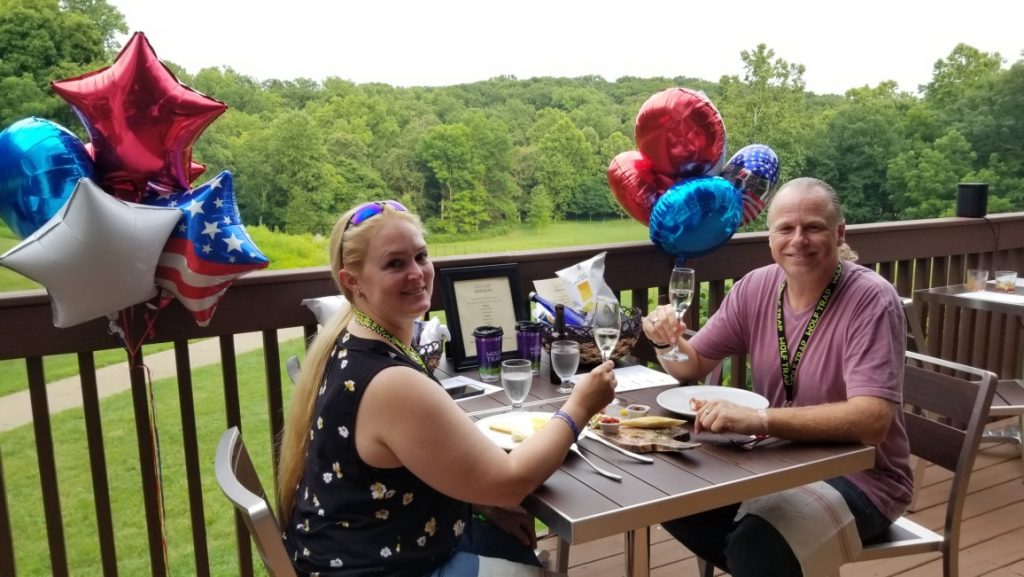 After dinner, we had about 20 minutes before the show was about to start so were able to not only digest dinner, but digest and process what all had happened during the previous 2 hours. We were given our tickets and our seats were Row AAA, front row dead center! We got to our seats and were able to take a few selfies before the show started.
The show was amazing! Steven Tyler and The Loving Mary Band put on a stellar performance. The Loving Mary Band is who Steven is touring with this summer. They have 7 members of their band, 4 guitarists, one of which also plays the harmonica, piano and accordion. A banjo player, female on the drums, and a fiddler. The performance was fantastic!
They played mostly Aerosmith songs, but of course some of The Loving Mary Band original music was in there too. At one point, Steven got on the piano and played "Dream On" and it seemed like all of Wolf Trap was singing along with him. The show was surreal.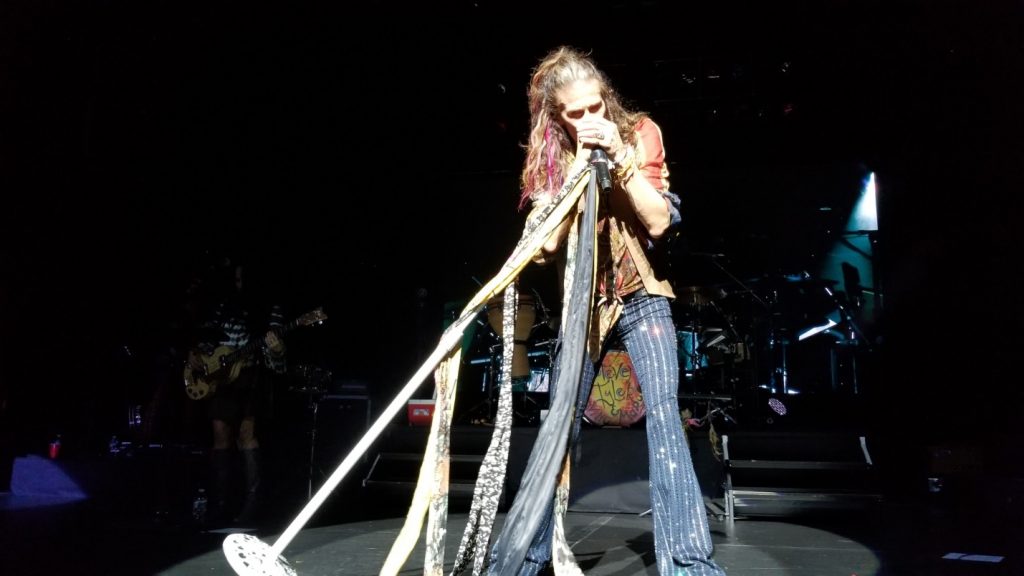 After the concert ended we were greeted by the Wolf Trap and PNC team and taken to the Encore Circle Lounge where I was told that they had one more surprise waiting for me. As we had drinks in the lounge, we talked about how great the performance was. Then I was given two Steven Tyler t-shirts, a one-of-a-kind single print poster of the event, and an autographed vinyl album, Steven Tyler: We're All Somebody from Somewhere, including a vinyl case frame.   
But alas, all great things have to come to an end. Leroy had my "tour bus" waiting and perfectly air conditioned. Everything that I had been given throughout the night was packed up and placed in the limo, including all the food from dinner.
The Wolf Trap and PNC teams blew us away with all the gifts, personal touches and the Rock Star experience of a lifetime! Margaret, Kylie, Sonia, Emily, Roger, Wolf Trap & PNC thank you, thank you, thank you!!!
Recommended Posts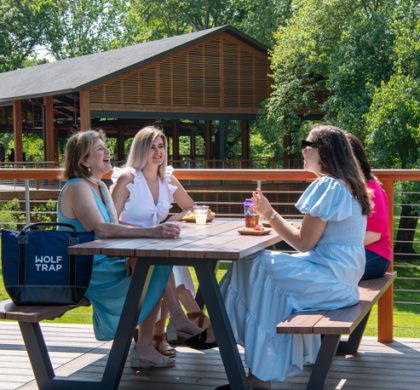 Jul 24, 2023 - Experience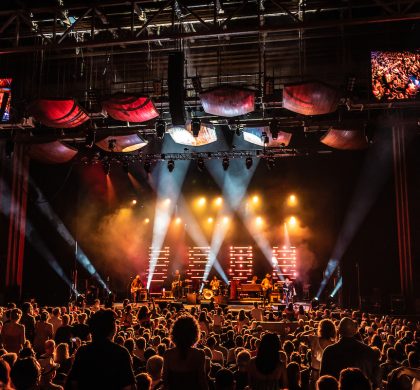 May 23, 2023 - Summer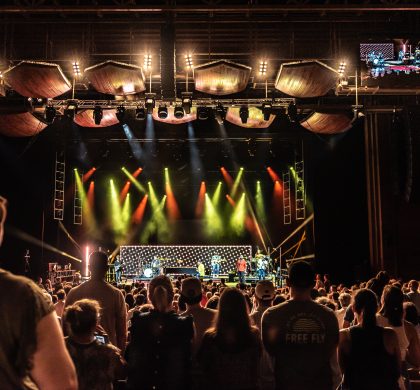 Dec 19, 2022 - Experience