---
Drink Pairings for Summer Shows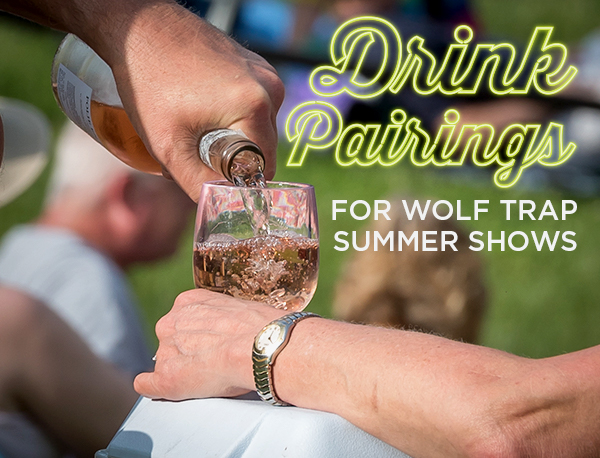 Jul 11, 2018
At Wolf Trap we encourage patrons to bring their own food and drinks to enjoy on the Filene Center lawn. Our friend Norm at Norm's Beer & Wine has graciously reviewed our upcoming summer line-up and used his expertise to give you pairing suggestions for the perfect night out.

A "spiritual bath of positive party energy" demands a pairing that will help you sway just a liiitttllleee bit more rhythm. Lagunitas Hop Stoopid Ale should do the trick, clocking in an ABV of 8.0 and delivering an aromatic hop experience perfect for dancing on the lawn.

"Hay tantas cosas que me gustan hoy de ti" (There are so many things that I like about you today) – Sings latin sensation Juanes. The same can be said about a bottle of ¡Buenas! Viura, with notes of red grapefruit, pear, and wildflower. Just one glass and you'll be singing these spanish-language hits with all of your amigos and amigas.

Topping the pop charts with superstars like The Chainsmokers and G-Eazy, the only way to truly enjoy Halsey's emotive, gritty songs are with a pack of Nomadica's canned wine. Each release sporting a label designed by artists around the world, this is the ideal drink to sip, snap, and post to Instagram to let your friends know you are having a perfect day.

With Grammys, Golden Globes, and so many more awards, these two artists can't be contained, and neither can Atlas' District Common Lager. This crisp, well-balanced beer with fruity ale notes will have you rapping, singing, and clapping your hands all night, in what promises to be a blockbuster hit of the summer.

Duuuuuunnnn, duuuuunnnnnn… Duuuuuunnnn, duuuuunnnnnn
You never have to go in the water again! One would think that the brewmasters at Dogfish head were channeling Quint, Hooper, and Brody on a shark-hunting boat when they perfected Seaquench Ale. With sea salt modelled after the Atlantic Coasts, this sour ale will help you feel the ocean breeze while you watch the National Symphony Orchestra bring this Spielberg classic to life. If sours aren't your thing, how about cracking open a cold Narragansett along with Captain Quint? Norm's got your six-pack waiting, whatever your preference.

The performers in this time-tested opera classic will be dressed up to the nines, and this offering will make you feel fancy too! Norm's pairing for watching this tragic quest for revenge is a bottle of La Quercia Multepulciano d'Abruzzo. A solid, straightforward red with a fruity palette perfect for your Wolf Trap Pavillion Cup. Saluti!

Performed by a live symphony orchestra, this unforgettable night of Disney Broadway music promises beloved songs from some of the greatest composers and lyricists in the world. Before rolling out your lawn blanket, Norm suggests picking up a tub of Fisher's Caramel Corn and a pack of Sprecher Soft Drinks, perfect for the whole family.
You can find all of these great products and more at Norm's Beer & Wine on Branch Road in Vienna. With more than 400 kinds of beer and wine from around the world, tasty gourmet snacks, and a casual, friendly atmosphere, Norm's is the go-to spot for stocking up before your favorite Wolf Trap show.
Recommended Posts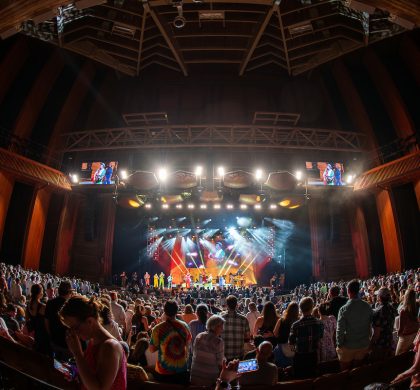 Nov 28, 2023 - Experience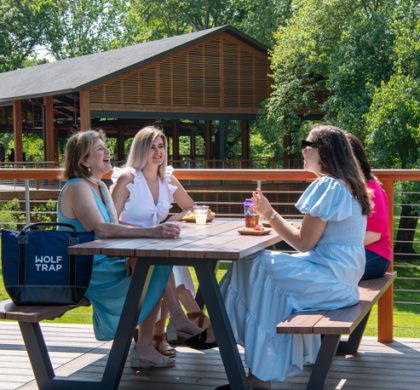 Jul 24, 2023 - Experience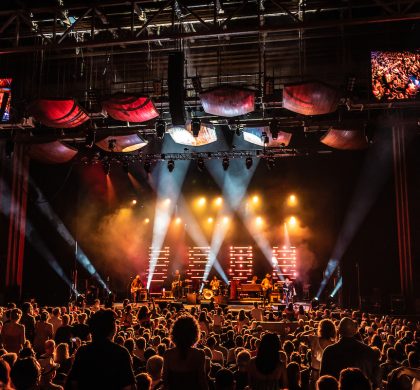 May 23, 2023 - Summer