---
4th of July Staycation at Wolf Trap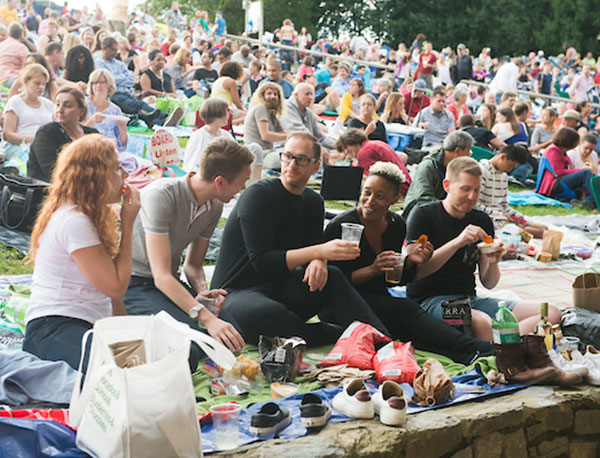 Jun 26, 2018
Staying in town for Independence Day? Let us help you plan a fun, relaxing 4th of July Staycation full of music and memories! Wolf Trap's July 4th week is jam packed with an assortment of artists and fun shows at the Filene Center, The Barns, and Children's Theatre-in-the-Woods. BYOP (Bring Your Own Picnic), sit outside in the sweet summer air, and catch up on much-needed "me-time" or "us-time!"
Your complete 4th of July Staycation Schedule:
Filene Center
June 29 at 7:30 pm
Tapping into pop, jazz, bluegrass, country, and modern classical, Bruce Hornsby's varied career is filled with high-profile collaborations from Bob Dylan to Elton John. "Hornsby can jam with the best" (NPR), but it's his own music (like "The Way It Is") that has garnered multiple Grammy wins across numerous categories. Along with Hornsby, The Wood Brothers return to Wolf Trap after performing with Tedeschi Trucks Band in 2017. This literal band of brothers adapts blues, folk, and roots music into their own evocative sound, twining their voices in the sort of high‐lonesome harmony blend for which sibling singers are often renowned.
July 2 at 7 pm
"Gotta see the show, 'cause then you'll know" just how much energy, precision, finesse, and outright celebration are ahead. "It's not easy to be hyperactive, brooding and whimsical all at once, but the Barenaked Ladies do just that…" at their shows filled with hits like "One Week," "Pinch Me," and "If I Had $1,000,000" (The New York Times). Joining the energetic pop-rockers are "Good" alt-rock band Better Than Ezra and "Suddenly I See" songstress KT Tunstall.
July 6 & 7 at 8:30 pm
Relive the magic of your favorite wizard in Harry Potter and the Prisoner of Azkaban™ – In Concert. Based on the third installment of J.K. Rowling's classic saga, fans of all ages can now experience the thrilling tale accompanied by live music from the National Symphony Orchestra as Harry soars across Wolf Trap's new big screens.
HARRY POTTER characters, names and related indicia are © & ™ Warner Bros. Entertainment Inc. J.K. ROWLING`S WIZARDING WORLD™ J.K. Rowling and Warner Bros. Entertainment Inc. Publishing Rights © JKR. (s18)
July 8 at 8 pm
One of the best known composers in the world today, Einaudi thrills with a unique musical alchemy that draws on elements of classical, rock, electronica, and world music. Preview one of his passionate performances:
The Barns
June 30 at 3 pm
After ten long years of battle, Idomeneo is finally returning home from the Trojan War. During the perilous journey, he pledges to sacrifice the first living thing he sees in return for a safe voyage. In horror, he realizes that the first person he meets is his son, Idamante. Idomeneo struggles to escape his vow, but his vengeful god seeks revenge. Written when Mozart was just 24 years old, Idomeneo is considered his first great opera. Sung in Italian with projected text.
Free pre-show talk at 2 pm.
Children's Theatre-in-the-Woods
June 29 & 30 at 10:30 am
Rediscover the joy of following the yellow brick road with Dorothy, the Scarecrow, the Tinman, and the Cowardly Lion as they travel through a reimagined world of Oz!
July 3 at 10:30 am
Who makes the best pizza? Vincent Van Dough or Leonardo Di Munchi? Join the town of Mozzarella and Mayor Ann Chovi for The Great Pizza Contest, and figure it out once and for all!
July 5 at 10:30 am
With elements of soul, rhythm & blues, disco, gospel, and New Orleans street parade music, Sugar Free Allstars creates a high-energy dance-until-you-drop party for all ages!
July 6 & 7* at 10:30 am
*Junior Ranger Day!
Described as "Flaming Lips for kids" (NPR), The Pop Ups will be sure to bring the house down with their rock 'n' roll puppet musical.
Recommended Posts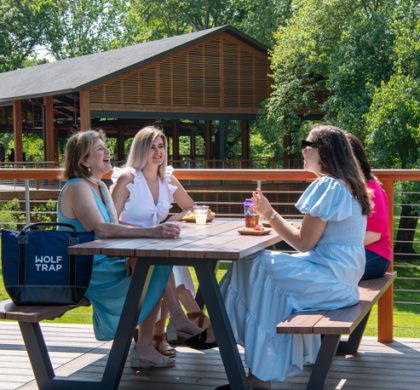 Jul 24, 2023 - Experience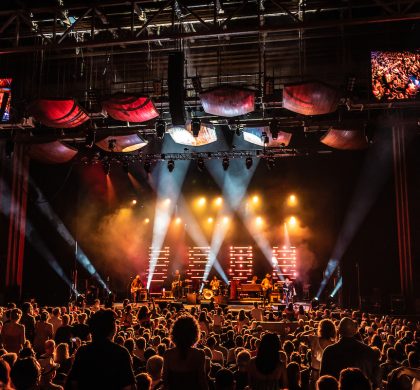 May 23, 2023 - Summer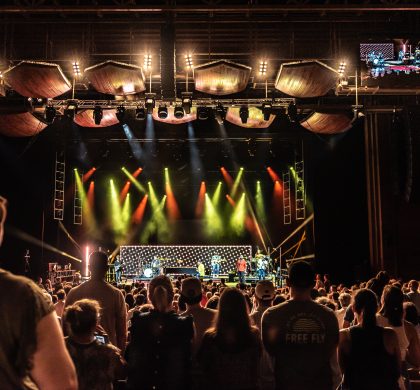 Dec 19, 2022 - Experience