---
A Journey Back to Wolf Trap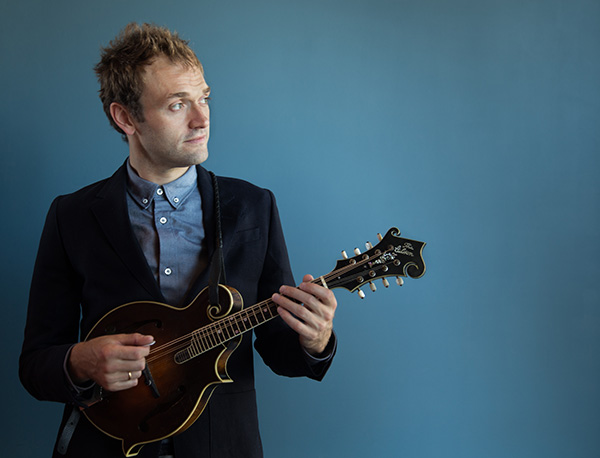 May 03, 2018
For many of Wolf Trap's 2018 artists, summer marks their official debut on the massive Filene Center stage. But for one acclaimed musician, Chris Thile, Wolf Trap isn't merely a short stop on a journey of musical success—instead it's a place that has become intertwined with his remarkable career.
After making his first appearance at The Barns back in 2006, mandolinist extraordinaire Thile has continued to captivate and delight Wolf Trap audiences. Over the years, patrons witnessed Thile's career grow phenomenally at the Filene Center—from opening for Bruce Hornsby with Punch Brothers in 2011, to performing as a guest artist with A Prairie Home Companion (APHC), to bringing his bands Nickel Creek and Punch Brothers back for stellar headlining performances. Most recently in 2017, he brought several artists together at Wolf Trap for his collaborative American Acoustic Tour, featuring Punch Brothers, I'm With Her, and Julian Lage.
This summer, Thile returns for his seventh performance at Wolf Trap, as the host of the nationally broadcast Live from Here (formerly known as APHC)—a role he says has "turned [him] back into a music lover, as opposed to just a musician." Live from Here has given Thile a new relationship with music, "…as the host of the show, one of my jobs is to bring as much beauty to the airwaves as I possibly can…and so that has fundamentally changed my listening. Rather than just saying what can this music do for me in my journey as a musician right now, I'm saying is this music bringing me joy?"
These days, Thile is reveling in finding the delight of music and spreading it to people across the world.
Although Thile has experienced tremendous success over the past few years, the always humble musician shared, "The thing I'm most proud of is when someone comes up to me and tells me that something I've been a part of has woven its way into their life. I'm really proud of that."
Throughout his career, collaboration has constantly remained in the forefront of Thile's artistry—something he does often with other Wolf Trap artists. Take a quick look at Wolf Trap's 2018 schedule and you'll find more than a few musicians who have worked with Thile—Alison Krauss produced two of Nickel Creek's albums; Punch Brothers opened for Lyle Lovett; and Thile hosted John Prine, The Avett Brothers, Dr. Dog, Margo Price, and Angélique Kidjo all on Live from Here.
While audiences look forward to seeing what Thile brings in 2018, he is particularly excited for his return to the Filene Center stage saying, "Wolf Trap is probably the best sounding venue of its capacity, certainly that I've ever played. The actual acoustics, given how many people can experience the show there, are really extraordinary." As Thile says, "You can do anything at Wolf Trap—you can bring [the music] down to the most hushed moment… over 7,000 people and you can do the quietest, most hushed, intricate, involved music that you could imagine."
We're thrilled to welcome Chris Thile back for an extraordinary performance of Live from Here at the park. As you enjoy him and other amazing artists this summer, know that you might just catch the beginning of someone's incredible music career. Who knows, you might even see the start of an artist's journey back to Wolf Trap.
Recommended Posts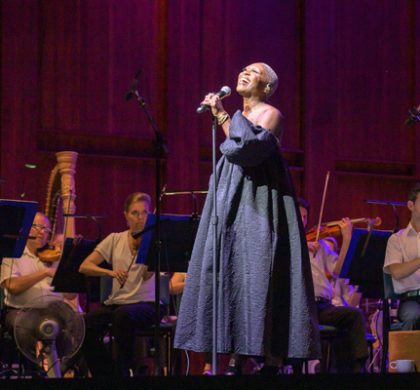 Jul 07, 2021 - Summer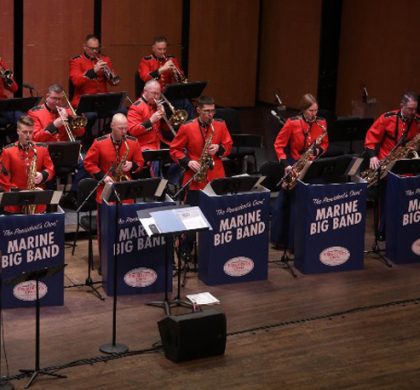 Jul 02, 2021 - Summer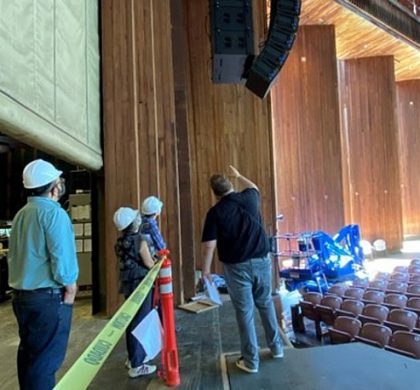 Jun 30, 2021 - Experience