---
A View from the Sound Board: Interview with Bob Grimes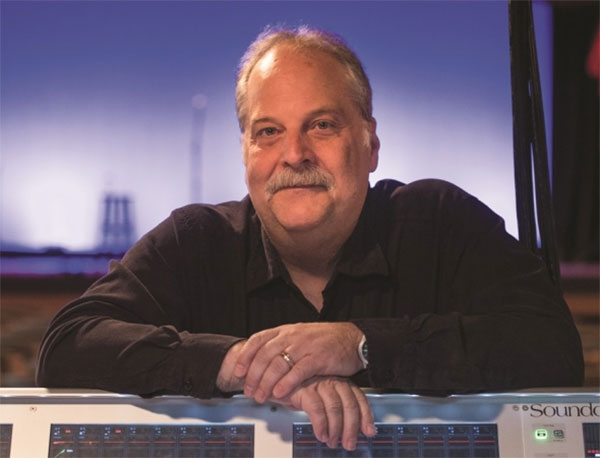 Mar 12, 2018
By Walker Konkle, Development Intern
Bob Grimes, heading into his 35th season as the Production Manager of The Barns at Wolf Trap, knows all there is to know about its performances and history. In almost four decades of serving in this role, Bob has presented more than 80 performances annually, with programming ranging from jazz greats to chamber musicians to legendary folk singers.
As Production Manager, he is responsible for ensuring that all aspects of day-to-day concert production are in order for successful performances. At The Barns, he coordinates the 'behind-the-scenes' aspects of a production including lighting, sound, scenery, video projection, and stage management.
There is no typical work day for Bob and I recently sat down with him, the man behind the sound board, to chat about his career and what led him to Wolf Trap.
How did you first get involved with Wolf Trap?
I was involved with Wolf Trap when it first opened in 1970 while I was attending Langley High School in McLean, Virginia. From the very beginning we discovered that Wolf Trap was a special place to visit. My brother and I would buy lawn tickets every summer and come to see all the shows. Of course, back then, there were more orchestral performances and not as much mainstream rock, but we would get tickets every year to see Virgil Fox play his Bach organ accompanied by a light show.
As far as working here, at the time I was working at the Folger Shakespeare Theatre and received a call that they were looking for a Theater Director. Someone recommended me for the position; I came out, took one look at The Barns, and fell in love from the beginning.
What is the best part of your job as Production Manager?
The very best part is that it never gets boring. I get to do so many different things as Production Manager during a concert season, such as sound, lights, interacting with the artists, and even running our little record company.
During the summers, I manage the operas that take place and get to be a "for real" artist by being the lighting designer as well as managing a wonderful crew of a staff that increases by 25 people during the summer opera season. There is always something different coming along and that has always suited me much better than sitting over a computer in the office.
What is the funniest thing that has  happened to you at The Barns?
Years ago, we were doing a production of La Cenerentola, an opera version of Cinderella. It was a difficult production because we didn't have a scene shop and we were building sets and everything out on the grass and bringing it to the stage. With all that, we still achieved a high level of production value. At some point during the week, somebody had the bright idea that it would be nice to have a little canary on stage in a cage – so they sent the props people out to get one. I was kind of upset by that because they didn't run it by me. I was the Technical Director and in all my experience, live animals on stage are a disaster.
Nonetheless, I quickly got over that and we went through our rehearsal week. The little canary did great through all the rehearsals and on opening night, the cute bird ended up getting a standing ovation at the end. At the end of the performance, we put a sheet over the cage and return two days later to a canary in the bottom of the cage with its feet stuck up in the air. Here we are an hour before show time and the props people are running around saying "Oh Bob, what do we do? What do we do?" As we all know, "the show must go on," so I said "wire that sucker to the perch and let's get set up for the show!" So we wired the bird onto the perch and did the show and sure enough, that night the bird got applause too. That is by far the most bizarre thing that's happened in all of my 35 years.
How have you seen technology change since coming to Wolf Trap in 1983?
When I got here, we had one microphone, a four channel mixer, two speakers, twelve lighting dimmers, and that's what we did our shows with. We basically had artists perform acoustically, which was supported by the great acoustics of The Barns. Luckily, over the years as our bookings got more complex, I was able to grow the lighting and sound systems to remain state-of-the-art.
There was of course, no email when I first got here and our office gear consisted of a few electric typewriters, carbon paper, and a copy machine. My boss at the time had the only computer in the Foundation, which was a Radio Shack PRS80 that used 8" floppy disks. I guess we've become a bit less primitive since then.
I have recollections of the opera tech table. We would have a big table set with a phone plugged into the wall and ashtrays. That is how far we've grown since then. I sort of bridged the "old school" type of theatrical production and made it into something a bit more modern.
What is the most outlandish thing an artist has brought to a performance?
We have had all sorts of animals here, but Spalding Gray brought a hairless cat. It was a nice cat I guess, but it mostly looked embarrassed. It kind of shivered down in the green room.
What has been your favorite production to work on?
A lot of people ask me that and truthfully, I'm not being glib, but it has to be whatever is coming up next. That helps you focus on what you're doing and I think I've lasted so long because truly once you get in the moment of the show whatever sonically is happening on stage, you love it. 35 years ago, I probably wouldn't have crossed the street to see an opera, but I love it now and I love the sound of it!
As far as favorites, there are so many shows that stand out in my mind, Wilhelmina Fernandez, when her movie Diva first came out, we got her for a recital here and it was just magic. People were hanging off the rails and in that moment, the show was just magic. But who has heard of Wilhelmina Fernandez since then? All the things came together in that moment.
After the performance of 19-year old Harry Connick Jr and his trio, I went home that night and told my wife, "this kid, I think he's gonna be a big thing, I've never seen anything like that." To see my childhood heroes like David Crosby, Taj Mahal, Ray Davies of the Kinks, and to see Mary Chapin Carpenter, is unbelievable. Get a band in here and it just knocks your socks off, that is what keeps me going.
What makes The Barns a special place?
Well, just look around. First, it's special because the architecture is unique as a performance space. Time and time again, new artists come in and say "this is like playing in my living room. This is like being inside an old guitar or an old cello." There's something about the way all the cracks and the irregularity of the walls help support the sound.
Second, it's intimate enough that even if you're the very last row of the balcony, you're only 50 feet from the stage. It's very accessible and many times the artists will come up to meet everybody after the show. The food is great and it's casual without being honky-tonk. I love it when you get the juxtaposition of the serious nature of the opera contrasted with the informal nature of being in a barn or hearing Emmanuel Ax playing his piano in a barn. That is what makes it fabulous.
So like I said, 35 years ago, when I came to Wolf Trap, I fell in love with the place and in a way, we've grown up together.
Fast Facts
Where did you grow up? I grew up here in McLean, VA.
Who is your favorite composer? Mozart.
What is your favorite opera? Les mamelles de Tirésias by Poulenc.
What is your favorite group? The Verve Pipe.
Which historical figure would you most likely be? If I could be, I'd be Gene Kelly.
What skill would you like to master? Life.
If your entire life was a movie, what title would best fit? "Northern Cynic Crippled by a Southern Upbringing."
Thank you Bob for your dedication to Wolf Trap!
Recommended Posts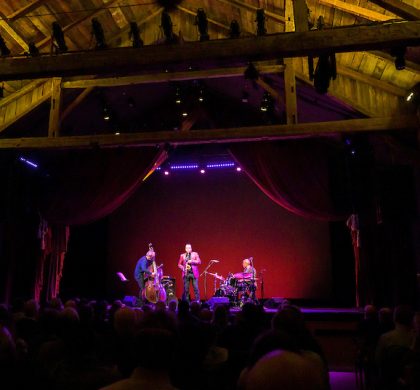 Mar 02, 2023 - The Barns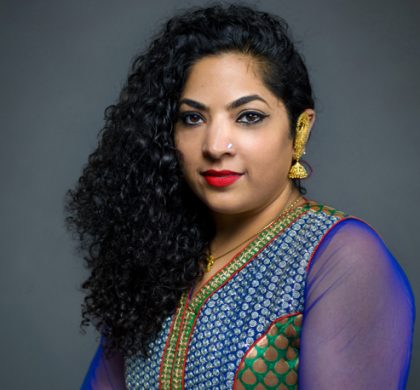 Feb 02, 2023 - The Barns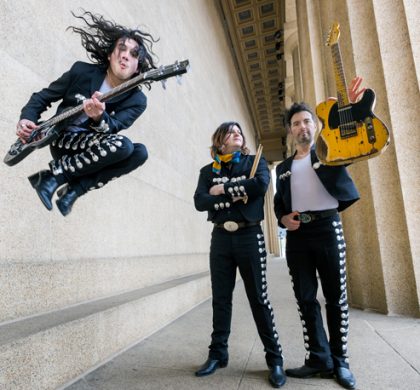 Jan 20, 2023 - The Barns