---
Take a hike!… At Wolf Trap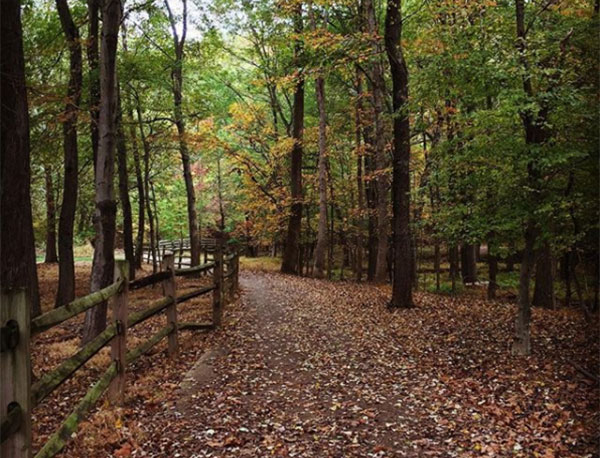 Dec 05, 2017
There are more memories and good feelings to experience beyond the music.
Part of the Wolf Trap experience comes from memorable moments and good feelings before, during, and after a performance—but did you know it also goes beyond the stage?
A benefit of being America's only National Park for the Performing Arts are the 117 acres of pristine parkland that is included, having the National Park Service as a partner.
Winding through the woods and over Wolf Trap Run, the trails are a great way to explore the outdoors. Here are a few tips for getting off on the right foot and your next adventure.
Disconnect & Connect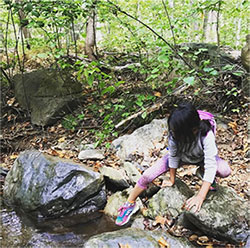 Going on a hike is a great activity to spend time with friends and family. Disconnect from the daily grind and get in tune with each other and nature. If you're with little ones, this is an excellent way to nurture their love for nature and being outdoors. So before you attend your next show, check out the trails. Who knows, maybe it will become part of your pre-show plans?
Creativity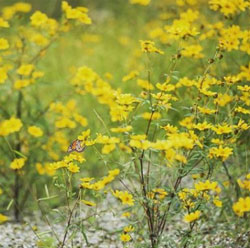 Need a creative boost? Head out for a bit. "Research shows that spending time outdoors increases our attention span and creative problem-solving skills by as much as 50 percent.1" Moreover, Stanford University researchers state that walking gets your creative juices flow far more than sitting. Already feeling inspired? Discover your inner artist and try joining the latest Master Class or sharing panoramic photos of your hike.
Fitness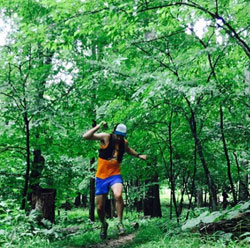 Getting in shape doesn't always mean hitting the gym or getting an earful from your personal trainer. Hiking is a great way to get a good workout without putting too much pressure on your joints—and at the same time, you'll have nice scenery to enjoy. Also, an hour spent hiking can burn up to 500 calories while lowering your blood pressure and risk for heart disease, diabetes, and stroke.
Happiness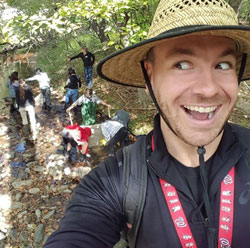 Hiking heals—it can help you get over the bumps life gives you, physically and emotionally. Studies have shown that taking a walk through nature decreases stress and anxiety. Overall, get your feet on the trails and your troubles off your mind.
So what are you waiting for? Take a hike!
Wolf Trap's First Day Hike
Join trail volunteers and NPS staff for free guided hikes on the first Sunday of each month at 1 pm (next one is December 3 and March 3). Wolf Trap Sunday Hikes start at the Filene Center Main Gate (Box Office). Please dress appropriately for the weather and a hike. Visit for more details and other activities.
1. https://www.huffingtonpost.com/2014/07/18/how-taking-a-hike-can-mak_n_5584809.html

Recommended Posts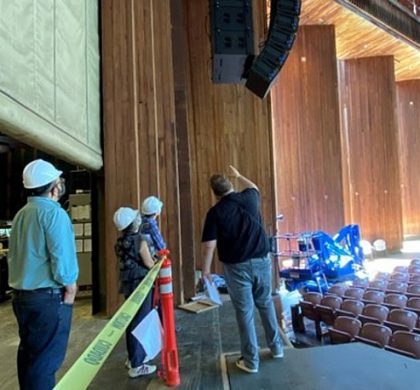 Jun 30, 2021 - Experience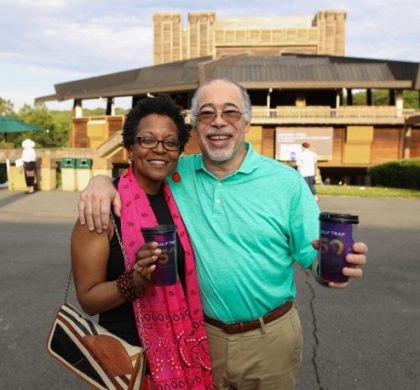 Jun 30, 2021 - Experience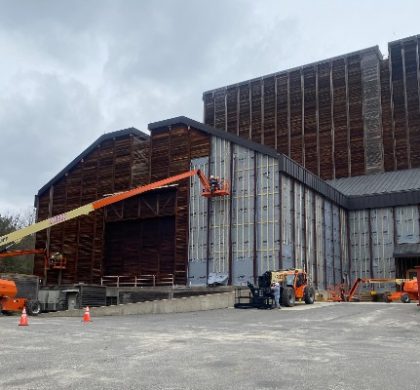 Apr 01, 2021 - NPS