---
For the Love of The Barns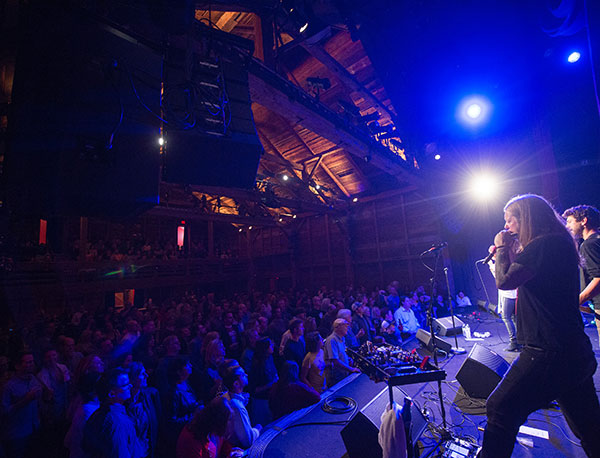 Nov 15, 2017
For more than three decades, The Barns at Wolf Trap has presented new and unique artist experiences that have delighted longtime devotees and turned first-time Barns visitors into passionate fans.
While there are many reasons to love The Barns, there are five that continue to draw both audiences and artists alike:
1. It's an uncommonly cool place to see music
First of all, it's a barn. Two actually—offering a theater and a cozy place to gather with friends before the show. Both are 18th-century structures relocated from upstate New York and decked out with modern amenities and amazing natural acoustics.
Music lovers are instantly charmed by the sound—voices, strings, drums, and horns reverberating off finely aged rafters. Others appreciate seeing top rate artists in a casual, rustic setting.
Whether you're here to see jazz, folk, rock, opera, classical, cabaret, or country, expect an uncommonly good time.
2. There's always something new and different
With more than 80 performances a year, The Barns calendar is a veritable map for exploring new music, new genres, and new artistic experiences.
The past few seasons have introduced audiences to a range of rising stars and tastemakers. The Academy of Country Music's 2016 "New Group of the Year" Old Dominion wowed Barns crowds, as did soulful musician/poet Benjamin Clementine, who was named "One of 28 creative geniuses who defined culture in 2016" by The New York Times.
Artists from further afar have also stopped by recently to connect with DC-area fans, including world-renowned Indian tabla player Bickram Ghosh and Tinariwen, an electrifying Northern Mali band that won a Grammy Award for Best World Music Album.
Broadway lovers have not been disappointed in recent years with legendary singer Patti LuPone and young stage/television sensation Aaron Tveit making their Barns debuts.
And the hottest indie bands continue to find eager audiences at The Barns. Brooklyn-based San Fermin played its "highbrow chamber pop" (Rolling Stone) to an enthusiastic crowd, and festival darling Sister Sparrow & the Dirty Birds enjoyed connecting with fans in the intimate setting.
Looking back at the 37-year history of The Barns, many of the "new" artists enjoyed by our audiences have since gone on to become some of the music world's most familiar faces. Lyle Lovett, Harry Connick, Jr., Mary Chapin Carpenter, Vince Gill, Stanley Jordan, and The Avett Brothers all played The Barns early in their careers.
3. You get a world of music under one roof
Those with global tastes appreciate being able to sample music from around the world right here at The Barns.
Audiences have been transported from South Africa with Ladysmith Black Mambazo to Scotland with fiddler Bonnie Rideout.
This year's travels include stops in Spain with flamenco guitarist Paco Peña, who The New York Times calls "a virtuoso, capable of dazzling an audience beyond the frets of mortal man;" Pakistan with the celebrated Sachal Ensemble, introduced to the world in the acclaimed documentary Song of Lahore; India with Red Baraat, which NPR calls "the best party band in years," and Ireland with folk legends Altan.
4. You can hang with Grammy winners from every musical genre
There aren't enough pages to list the Grammy winners and nominees who have played The Barns. But music aficionados know they can always find the best of the best at The Barns.
Lifetime Achievement Award winner Tom Paxton has played The Barns for years. While three-time winner and jazz legend Dee Dee Bridgewater just made her debut in 2016. 7
"King of Newgrass" Sam Bush has visited multiple times to share his fusion of bluegrass and rock. And five-time nominee Marcia Ball continues to rouse new Barns audiences with her powerhouse blues.
Many Grammy honorees seek out and return to The Barns because it offers superb acoustics and an intimate environment with which to connect with discerning audiences. Brandi Carlile found it a perfect venue for her all-acoustic tour. David Crosby came here to support his new solo album. And rising star Cécile McLorin Salvant visited The Barns fresh off her Grammy win for Best Jazz Vocal Album. If you want a sneak peek at the next season's Barns calendar, keep your eye on the Grammys.
5. Artists love The Barns as much as you and keep coming back
Many performers have built special relationships with fans at The Barns and return often, such as Celtic Fiddle Festival and The Bobs.
And some artists return to The Barns across decades to find new audiences, such as jazz great Branford Marsalis who first appeared in 1989 and returned in 2017. Or acclaimed singer-songwriter Joan Armatrading, who connected with both old and new fans at The Barns in 2015—25 years after her first Wolf Trap appearance.
Year after year, new audiences discover The Barns, while longtime fans enjoy old favorites as well as new musical finds. And the list of reasons to love The Barns continues to grow.
Share your love for The Barns this season with #WolfTrap
Recommended Posts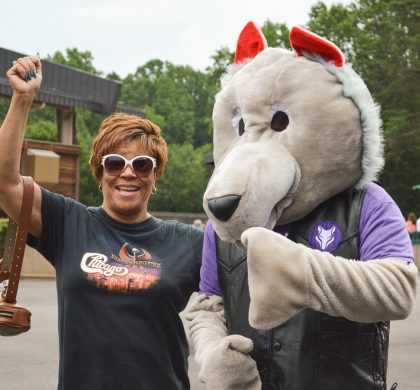 May 07, 2020 - Experience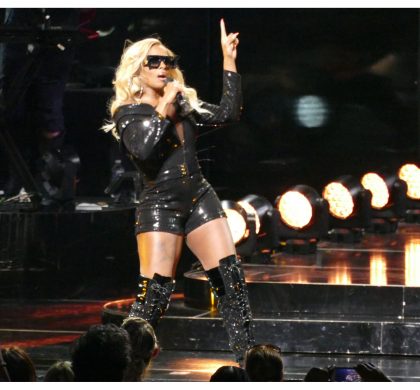 Feb 27, 2020 - Foundation, Opera, Summer, The Barns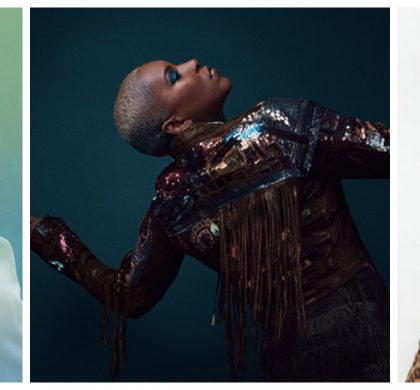 Feb 20, 2020 - Foundation, Opera, Summer, The Barns