---
Lara St. John: Building the 2017-2018 Chamber Music Season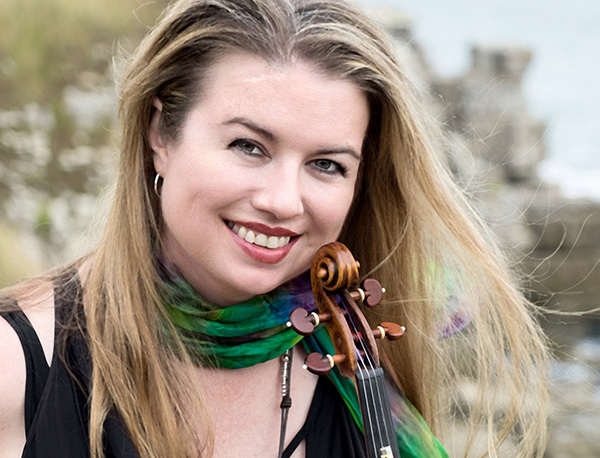 Oct 13, 2017
At my 2009 Wolf Trap debut, I was amazed by the venue, the audience, and the experience. One of the lasting memories from that concert was the premiere of Australian Matthew Hindson's ode to a British stain on his country, called Maralinga, which was commissioned by Wolf Trap. I have now performed the piece on three continents, in both the original and orchestrated versions.
At the risk of sounding hokey, I must say that music is indeed the only universal language. There is no culture on earth that lacks an understanding of the power of organized sound, and remarkably, music can even transcend species.
From a young age, I have been interested in the inspiration that one (a composer) can derive from the music of many (folk themes). In music, familiarity does not breed contempt, but rather a sense of love. We have all seen folks light up and start dancing when they hear a song they know, especially from their part of the world.
Much of my recent work has been devoted to bringing old songs that I love back to life and to the concert stage. My hope is that audiences will not only fall in love with these tunes, but also the history and regions from which they came.
This Chamber Music at The Barns season was conceived from the inspiration that much of what we call classical music is actually derived from the themes found in folk music. The season begins with pianist Matt Herskowitz and I exploring folk themes. October 20, 2017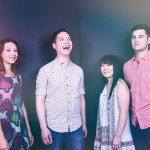 Next, I wanted to include a debut by a young quartet—so I chose the Attacca Quartet. They will perform a serious program featuring a piece written for them by Michael Ippolito, a quartet by Haydn exploring folk music, and then the momentous Beethoven's Op. 132 (also folk-inspired). November 5, 2017
David Krakauer is one of the world's great clarinetists, and has spent much of his life learning the lost art of his ancestors' Eastern European Klezmer music tradition. He will make his Wolf Trap solo debut, presenting a program of classical and klezmer works with pianist Kathleen Tagg. January 21, 2018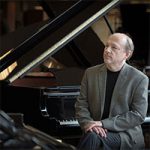 My countryman Marc-André Hamelin, an unbelievable pianist, is making his Wolf Trap debut at last! He will perform jaw-dropping pieces by Franz Liszt and others. March 2, 2018
I have been astonished by the positive impact of the Sphinx Organization on diversity in the arts, and I have invited its members for what I call a SPHINXtravaganza concert. The first half of the performance will individually feature three young artists—Ifetayo Ali, Hannah White, and Xavier Foley—and the second half will offer an opportunity to see the trio play Dvorak's bass quintet with violinist Elena Urioste. March 18, 2018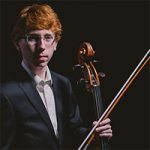 Canadian cellist Cameron Crozman played incredibly well at the Canada Council audition, where he won the use of the "Bonjour" Stradivarius cello by unanimous jury decision. Since then, I have heard him perform many times and chose him to play this season's Debut Artist concert. April 8, 2018
And finally, our last concert of the season is a John Corigliano Chamber Music Retrospective (to celebrate his 80th year). It will include Corigliano's string quartet (played by PubliQuartet), his Violin Sonata (me and Martin Kennedy), his Phantasmagoria (cellist Sterling Elliott), and Dylan Songs (soprano Melinda Whittington). April 22, 2018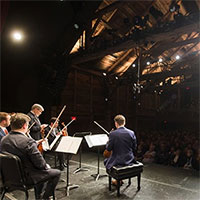 In looking through the decades of Wolf Trap chamber music seasons, many incredible musicians have appeared and returned to perform at The Barns. This year presented an excellent opportunity to program a season focused on diversity with an emphasis on youth. This is exactly what a forward-thinking organization like Wolf Trap should be presenting. I hope you enjoy our 2017-2018 Chamber Music at The Barns season!
Lara St. John
2017–2018 Artistic Advisor,
Chamber Music at The Barns
For the complete schedule of the 2017-2018 Chamber Music at The Barns seasons, visit wolftrap.org/chamber.
Recommended Posts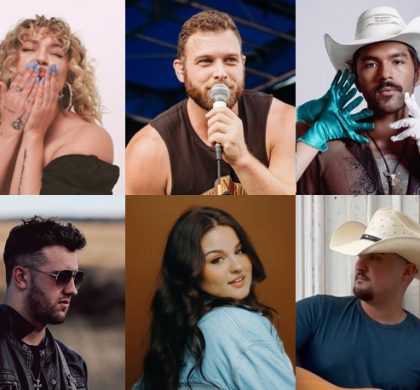 Nov 27, 2023 - The Barns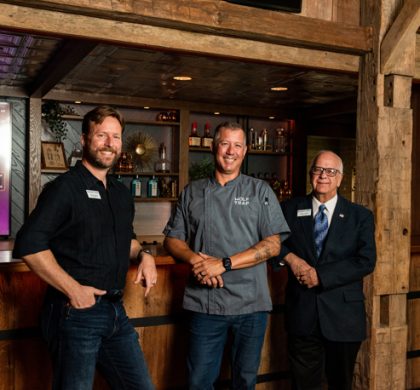 Nov 08, 2023 - The Barns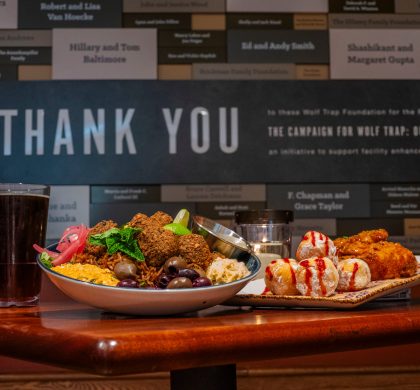 Nov 03, 2023 - The Barns