---
PNC Rock Star for a Day Recap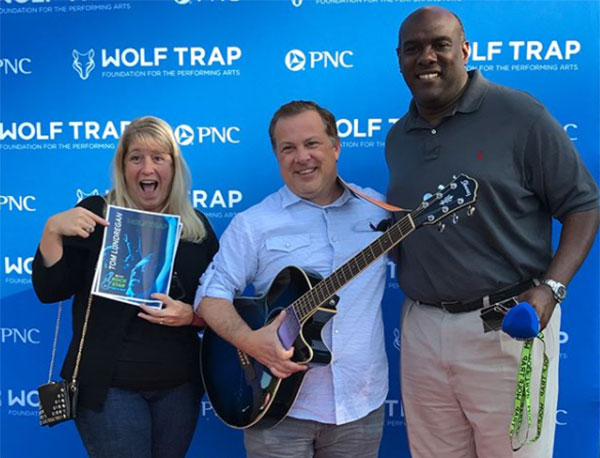 Sep 20, 2017
Thank you to Wolf Trap's Summer Season Premier Sponsor PNC for this year's PNC Rock Star for a Day contest. One winner and their guest received a full evening of VIP experiences for Sting! Congratulations to our lucky winner Tom Lundregan, who recapped his day for us. Read all about it here:
Last Thursday, I was the PNC Rock Star for a Day. As a huge live music fan, I enter every contest I can find related to concerts. I was so excited for the opportunity to see Sting from the front row and enjoy the FULL VIP experience. I never dreamed I would actually win a contest as amazing as this. After winning, I received an email that listed some of the details of what I'd won (limo ride, front row seats, etc.) and in all honesty, I was a little skeptical of how great the night would be. The experience definitely exceeded my expectations. Thank you PNC!
A week prior to the night I received an entertainment rider similar to what actual rock stars fill out for quirky requests and demands. I was told to go crazy and they'd see what they could do.  I did go a little crazy, thinking that maybe there'd at least be beer and wine.  I was wrong there, too.  We were picked up a little after 4:00 by a gorgeous Mercedes-Benz limo bus from Reston Limousine by our driver, Mo.  And when he opened the door to the limo, Mary and I were in awe.  There was a cooler full of all the exact beer and wine I had requested, candy, chips, bacon-flavored snacks, even the exact flavor of seltzer water I had requested.  To top it all off, there was a beautiful picnic basket in the back of the limo with PNC and Wolf Trap bottle openers, wine tools, car decals, and Sting tour t-shirts.  But the cherry on top inside the picnic basket was an autographed copy of Sting's latest album.  Needless to say, we had a fun ride to Wolf Trap.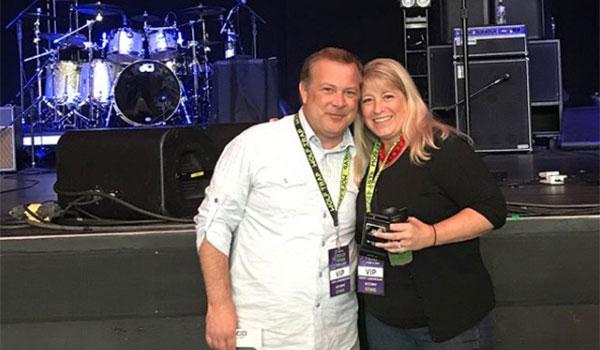 When we arrived at Wolf Trap things got really wild.  I exited the limo to a red carpet and a "crowd" of adoring fans who handed me pictures of myself to autograph while they stuck microphones in my face asking me questions as if I were a real rock star.  The people in line to enter Wolf Trap were clearly wondering who this celebrity was.  Then Richard Bynum, PNC's Regional President,  handed me a a brand new guitar!  The guitar is so gorgeous – blue steel acoustic/electric from Ibanez, and I can't wait to play it.  It came with a leather strap embossed with both PNC and Wolf Trap, my two heroes of the evening.
After more photos on the red carpet, my wife Mary and I were escorted us to dinner—a reserved picnic table marked off as VIP.  My crazy rider requests really came in handy here – they had supplied us with a dinner that had literally everything I requested.  There were lobster rolls, steak and salmon, mussels, pizza and burgers, and beer and wine. We were pampered so much that a group of women at a nearby table thought I was famous and came over to find out who I was.  When they learned the truth, they still thought it was so great that they wanted group pictures with me.

After dinner, we moved to the Encore Circle Lounge and joined the PNC and Wolf Trap teams. The entire Rock Star experience was seriously made so much better by the friendliness and enthusiasm of these two teams.  Arvind, Wolf Trap's President and CEO, came by to wish us a great night and seemed very impressed when he saw our tickets. We hung out for a while and had a couple of drinks with our new friends before being escorted into the theatre area and our seats.  Oh boy, the seats.  We were dead center of front row – AAA 113 and AAA 114.  Almost as soon as soon we sat down, Sting came out to sing a song with his son, Joe Sumner.  Then, Joe did a short set of his own, followed by the band The Last Bandoleros. They were all great openers, but then Sting came out and blew the house down.  He had so much energy and he brought out Joe and the Bandoleros to sing and play with him throughout the night. Sting played 4 or 5 songs from his new album but most of the set was filled with classic Police and solo hits. A nice moment in the middle of the set was when Joe came out and covered David Bowie's Ashes to Ashes. Toward the very end, Sting leaned over and clasped both my hands with his and then exited the stage.  And then right after Sting left, Mary got a setlist from one of the roadies, to cap off an amazing concert experience.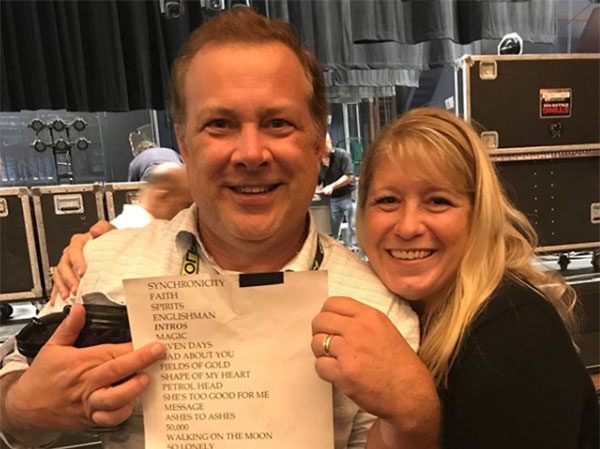 We did have to go home eventually, so we went back to the limo where Mo was waiting.  We realized the team had packed up all the food and beverages from dinner and we took all of it (including the cooler and picnic basket!) with us to cap off our Rock Star for a Day experience.  We are so grateful to everyone at PNC and Wolf Trap for really doing this right and being so energetic and welcoming the entire night.  I couldn't have asked for a more fun Rock Star experience!
~Tom Lundregan
Recommended Posts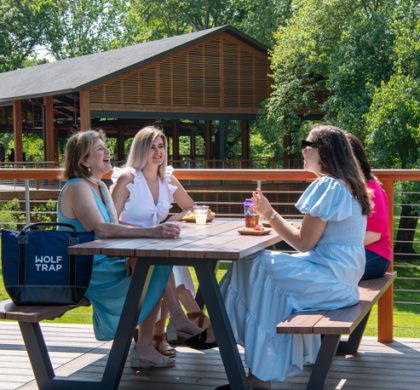 Jul 24, 2023 - Experience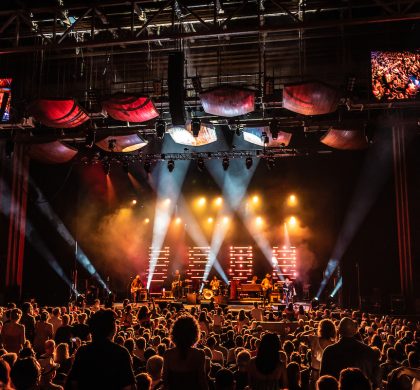 May 23, 2023 - Summer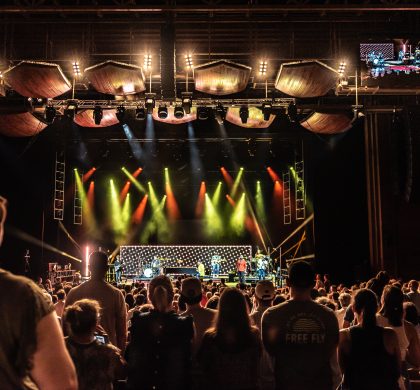 Dec 19, 2022 - Experience