---
Listen, Wilhelmina!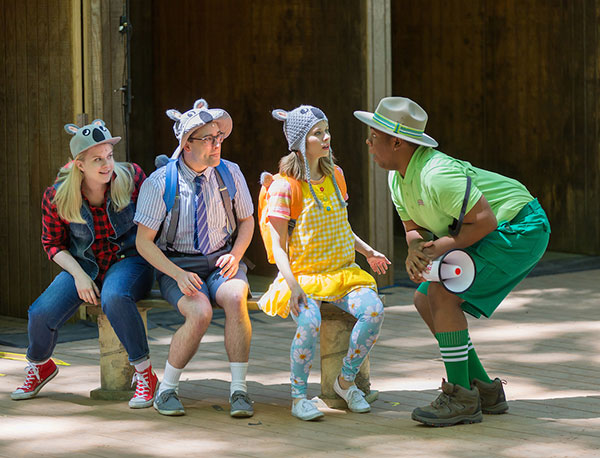 May 31, 2017
"We'll Listen!"
There was much to listen to last week as Wolf Trap welcomed more than 2,000 little ones to Children's Theatre-in-the-Woods for the world premiere performance of Listen, Wilhelmina! – a brand new mini musical commissioned by Wolf Trap Foundation for the Performing Arts. The private performances were part of the Foundation's annual Field Trip program, which welcomes classrooms participating in the Wolf Trap residency program to Wolf Trap for a free performance just for them.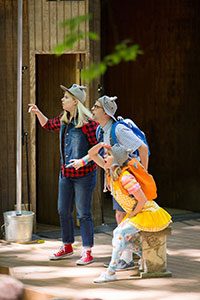 Yes, from the sounds of birds rustling throughout America's only National Park for the Performing Arts, to the excited murmurs of the children as they awaited the start of the show, there was no shortage of sounds to take in.
But listening played a much bigger role than just taking in the sounds of the theater. Just ask Winston, Wallace and Wilhelmina – three wombats who, under the tutelage of Ranger Nat and the 'world famous' Maestro, get a whirlwind of a lesson in how to take in a performance.
From the opening 'A,' which is a note the orchestra plays to ensure they are in tune with one another and which Nat reminds us is our cue that the show is about to begin, to the 'Bravo! Bravo!' following the performance, Wilhelmina discovers just how difficult it can be to contain her excitement and open her little wombat ears to listen.
But, as Ranger Nat reminds the wombats (and the audience, young and old), it's not a performance unless there's an audience there to listen.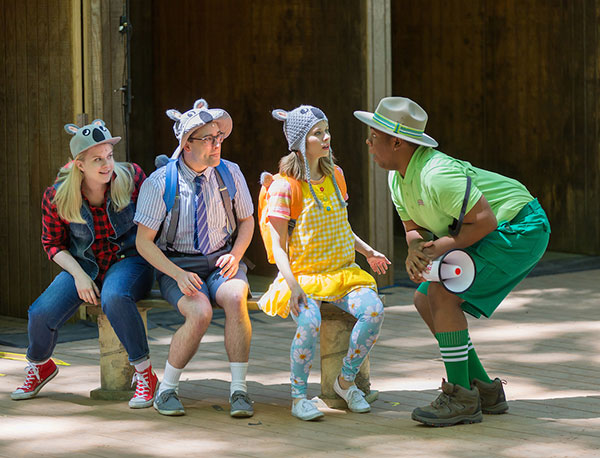 "So listen, gentle audience!
We're very glad you came.
We can play music without you,
But it's never quite the same.
We're musicians of great expertise,
We play opera and long symphonies.
But it all blows away on the breeze
Unless you are with us to listen!"
Listen, Wilhelmina! was created specifically for young audiences, to introduce them to the elements and etiquette of live performance. The double-cast featured current Wolf Trap Opera Studio Artists as well as Studio alumni. The composer, David Hanlon, and the librettist, Kathleen Kelly, worked closely with two of the Foundation's flagship programs – Wolf Trap Opera and Wolf Trap Institute for Early Learning Through the Arts – to develop a piece that was both  entertaining and educational. And based on the children's rapt attention and enthusiastic "Bravos!", they were lessons well learned.
"This was such an incredibly fun project for us to work on, especially because we know children can often be the toughest critics," said Kim Witman, Senior Director of Wolf Trap Opera & Classical Programming. "But this was also a friendly reminder to all of us that it can be wonderful to truly listen!"
Want to listen for yourself? This original mini musical is back again this July as part of the Children's Theatre-in-the-Woods 2017 summer season! Wolf Trap's Children's Theatre-in-the-Woods is an outdoor venue with shows Tuesday through Saturday from late June through early August by some of the finest children's entertainers in the country. Shows are suitable for children of many ages, and children under 2 enter for free.
Recommended Posts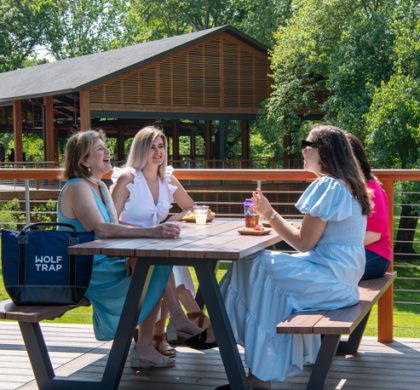 Jul 24, 2023 - Experience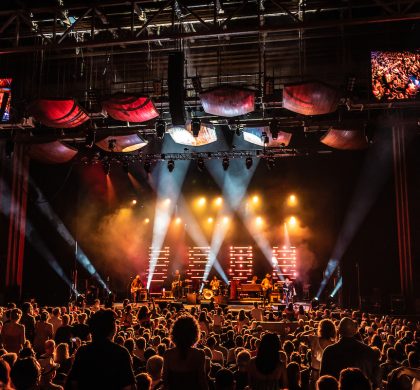 May 23, 2023 - Summer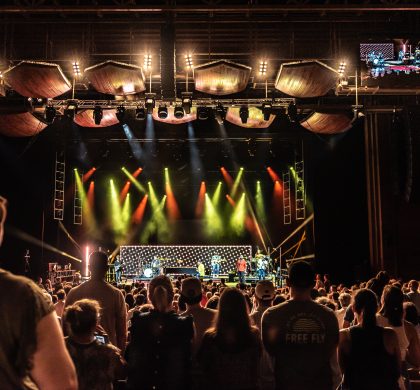 Dec 19, 2022 - Experience