---
Looking Back: Our Favorite Moments From 2016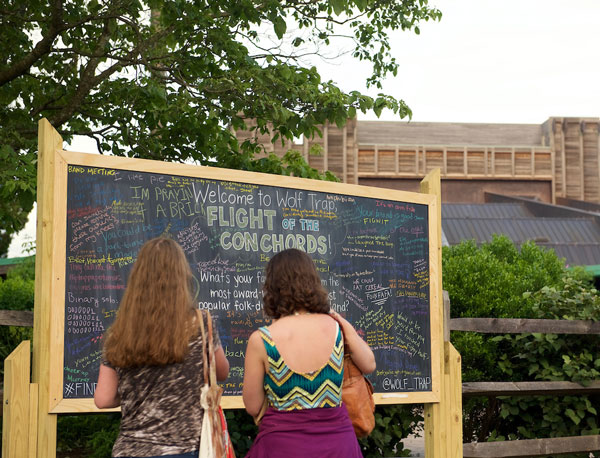 Dec 20, 2016
As we look back on an amazing year at Wolf Trap, we're counting down some of the most 'grammable moments from 2016! Did your favorite moment make the top 10?
10. #StoriesofWolfTrap gave us a glimpse into the conversations of some of the members in our community.

9. The artists of American Ballet Theatre danced over the river and through the woods…to the Filene Center stage!
Prima ballerina Misty Copeland invited students from Boys and Girls Clubs of Greater Washington and Turnaround Arts to Wolf Trap for a Romeo and Juliet dress rehearsal and special meet-and-greet.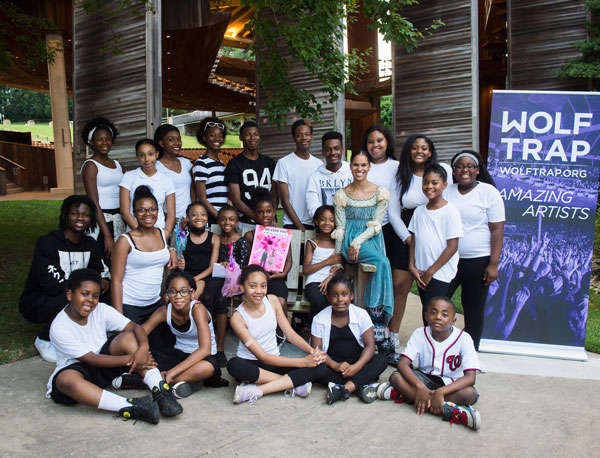 8.  The talented artists of Wolf Trap Opera lit up a perfect summer night with a moving production of La bohème.

7. Fans gathered at the Filene Center for the annual Holiday Sing-A-Long of Christmas carols and Hanukkah songs with "The President's Own" United States Marine Band as well as local choirs and vocal groups.

6. Kids and adults alike donned tutus and wrote messages on the chalkboard wall to celebrate American Ballet Theatre's return to Wolf Trap. Young At Arts, a new Wolf Trap initiative offering one free youth ticket with every adult ticket, provided the perfect opportunity for families to introduce their children to the joy of the arts.

5. We celebrated the 100th birthday of the National Park Service as America's only National Park for the Performing Arts!

4. Our interns took over our Instagram feed (#interntakeover) and took followers behind-the-scenes of #WolfTrap.

3. Sufjan Stevens' blew audiences away with an unforgettable, technicolor performance.

2. Former First Lady Laura Bush gave a moving speech about the importance of our nation's National Parks at the annual Wolf Trap Ball.

1. A beautiful sun sets on a warm summer night before a sold-out Paul Simon performance.
We can't wait to make even more special memories with our wonderful patrons and artists in 2017! Be sure to follow us on Instagram to keep up with all of the latest behind-the-scenes photos.
Recommended Posts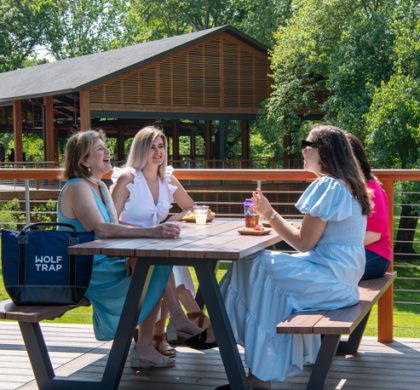 Jul 24, 2023 - Experience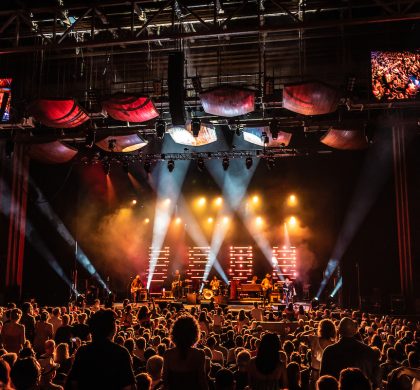 May 23, 2023 - Summer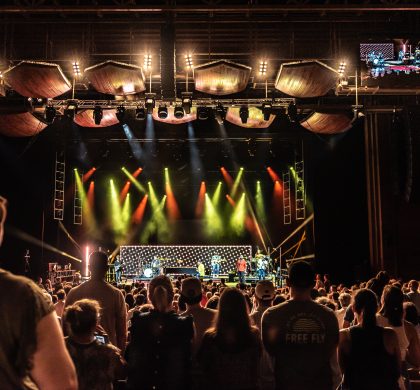 Dec 19, 2022 - Experience