---
Great Collaborations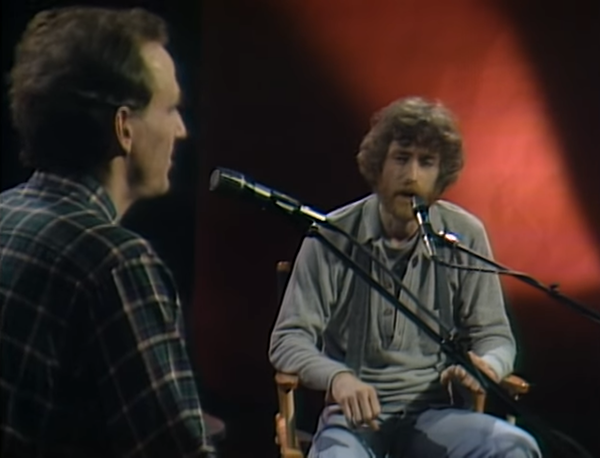 Oct 17, 2016
When an artist takes the stage in the intimate environs of The Barns, it can feel like a secret being revealed: "At last," we think, "I have you all to myself."
Before they get here, we've had to share these great performers with the whole world. And sometimes that means with some of the biggest names in popular music. Today, we take a look at some memorable moments when Barns artists have shared the spotlight.
JD Souther and James Taylor: "Her Town Too"
JD Souther started out his career waxing some of the most classic singer-songwriter albums of the '70s and collaborating with some of the decade's brightest stars, from Linda Ronstadt to Jackson Browne. Although he never joined the Eagles, he was a close associate, cowriting some of their biggest hits, from "Best of My Love" to "New Kid in Town" to "Heartache Tonight." But his deft way with a phrase and his searching harmony vocals have perhaps never been on more brilliant display than in this 1981 duet with James Taylor, "Her Town Too," about the wrenching aftermath of a divorce. Longtime Wolf Trap fans will recall that Taylor played the Filene Center in 2008.
Sheila E. and Prince: "It's Gonna Be a Beautiful Night"
Partners onstage and off, Sheila E. and her mentor/fiancé Prince trade vocal and drumming duties on this positively exhilarating take on "It's Gonna Be a Beautiful Night," recorded for the concert film Sign "o" the Times. Whether pounding the skins, spitting rhymes (from Edward Lear's "The Table and the Chair"), or leading a funked-up conga line, Sheila E. takes command of the crowd. Musical trainspotting: Listen for the Purple One to shout, "'A' train," instructing his band to peel off a few bars of the Duke Ellington standard.
Willie Nile and Bruce Springsteen: "One Guitar"
The idea of the guitar as a weapon in the struggle for justice goes back at least as far as Woody Guthrie, who famously emblazoned his six-string with the slogan "This machine kills fascists." Here, New York City troubadour Willie Nile joins his rousing "One Guitar" to four others, including a Telecaster wielded by Bruce Springsteen. The common cause was the Light of Day Foundation, and the common enemy was Parkinson's disease, ALS, and other debilitating neurological disorders.
Steve Vai and Frank Zappa: "Stevie's Spanking"
In the late '80s, guitar wizard Steve Vai was a rising star in the world of heavy metal, replacing Yngwie Malmsteen in Alcatrazz before being cherry-picked by David Lee Roth after the singer left Van Halen to start a solo career. By the end of the decade, Vai would be playing packed arenas as a member of Whitesnake. But the six-string (and sometimes seven-string) virtuoso had already started the '80s in a prime position. Still a teenager when he got his first professional gig transcribing for Frank Zappa, Vai was a full-fledged member of the band when he and the maestro traded licks on 1982's "Stevie's Spanking."
Eric Burdon and Bon Jovi: "It's My Life/We Gotta Get out of This Place"
Born and raised in Newcastle, Animals leader Eric Burdon was one of the most well-traveled musicians of the '60s, making foundational contributions to the blues-based rock of the British Invasion, the psychedelia of the San Francisco Sound, and the multiethnic funk of Los Angeles. In 1994, scheduling conflicts caused him to miss his induction into the Rock and Roll Hall of Fame. He made it up to the fans in Cleveland the following year, joining Bon Jovi onstage for the Animals' hits "It's My Life" and "We Gotta Get out of This Place."
Recommended Posts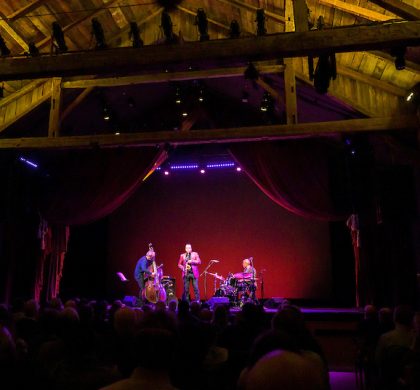 Mar 02, 2023 - The Barns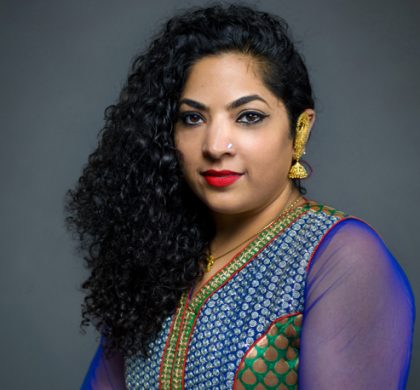 Feb 02, 2023 - The Barns