---
Inside The Barns: 10 Things You Might Not Know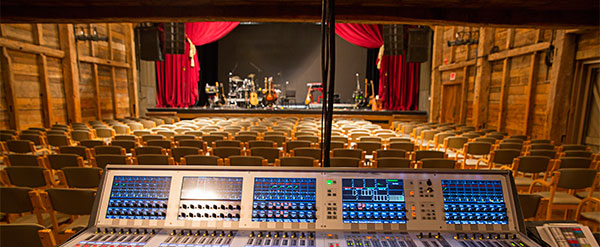 Sep 12, 2016
Summer's over, but the music doesn't stop. Get a look inside The Barns—featuring some of the finest acts in music, this year-round, historic theater has a one-of-a-kind, intimate setting. View the schedule here.
It's rustic, yet refined.


Constructed from two 18th-century barns, The Barns has been outfitted with 21st-century refinements that provide awesome acoustics, state-of-the-art lighting, and civilized amenities. Rich in history, this intimate space (only 382 seats) brings great entertainment up close and personal.
You're in a barn, but you aren't down on the farm.


No chicken feed here. The English Barn, or Barns' "bar," is filled with the aroma of tantalizing artisanal fare made-to-order. Throw in some varietal wines and Virginia craft beers, and you turn your evening into dinner and a show. And at The Barns, you can enjoy your drinks seated at the show.
You'll never get into a rut at The Barns.

Nobody listens to only one type of music, so why should your live music options be restricted? With everything from alternative rock to jazz, chamber, and world music on the schedule, the choices are endless. Need a laugh? There's comedy too.
Big acts, little stage.


Iconic Broadway star Patti LuPone has performed at grand stages like Carnegie Hall, but makes her debut at The Barns at Wolf Trap on October 7 & 8.
Big acts like Patti LuPone, Sheila E., and Art Garfunkel have played many of the world's biggest venues, holding tens of thousands rapt. But sometimes, it's the small spaces that play host to the most intimate, special performances. Venues like The Barns give these artists the space to connect with fans in a very intimate way.
Opening acts don't always stay opening acts



New Orleans-bred singer and pianist Harry Connick, Jr. first performed at The Barns in March 1989 and recently headlined a show at the Filene Center in June 2016.
Did a Filene Center opener become your latest musical obsession? From Eric Hutchinson, Falu's Bollywood Orchestra, and more, you might notice that several summer support acts have headlined at The Barns. Or do you want to catch up-and-coming artists before the whole world knows about them? Many performers like Harry Connick Jr. had started at The Barns and have returned to headline at the Filene Center. Either way, get a heads-up about artists' performances by signing up for Wolf Trap's email.
Opera lives here.


During the summer months, opera lovers in the greater Washington, DC area know The Barns as the place to go for something special. The jewel-box size and excellent acoustics of The Barns is perfect for opera. It allows Wolf Trap Opera to be adventurous, producing both rarely seen operas and 21st-century commissions. It's a comfortable way to enjoy brilliant voices and orchestrations.
You can learn from a master.


Ever watch a performance and wonder how the artist does it? From songwriting to hula dancing, Wolf Trap offers Before The Barns Master Classes that can help you tap your own creativity, usually with the help of the artist(s) performing! Learn more details about classes.
Want to be the star of your own show? We've got you covered.


The Barns is available to rent for weddings, receptions, and cocktail parties, even seminars and corporate events. Need catering and other event services? We can help with that, too. For more information, visit Wolf Trap's Facility Rentals.
You can hear it here first.


Over the years, Wolf Trap has premiered more than a dozen new works at The Barns, including a Grammy-nominated opera and several daring chamber music compositions that won high praise from critics. Plus, major artists come to The Barns for intimate, solo or acoustic performances. David Crosby came to The Barns to support his new solo album. Brandi Carlile found it the perfect venue for her acoustic tour. And just last year, rocker Ann Wilson performed two sold out nights with some of her father's favorite songs.
The Barns keep people coming back.


"The Barns tends to make friends of everyone," says Bob Grimes, production manager for 33 years. "Nearly all first-time performers mention the many years they've wanted to play here, based on our reputation. Artists who've gone on to bigger venues return out of fondness for The Barns. The same is true for audiences. They keep showing up. And we work hard to make them feel at home."
For more information or to view the lineup of The Barns at Wolf Trap, click here.
Recommended Posts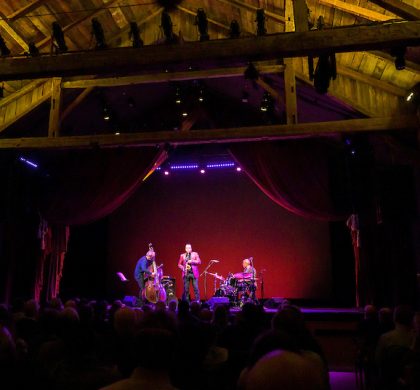 Mar 02, 2023 - The Barns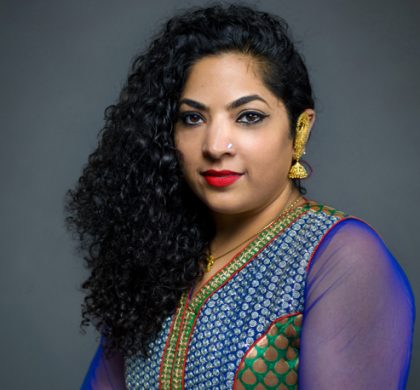 Feb 02, 2023 - The Barns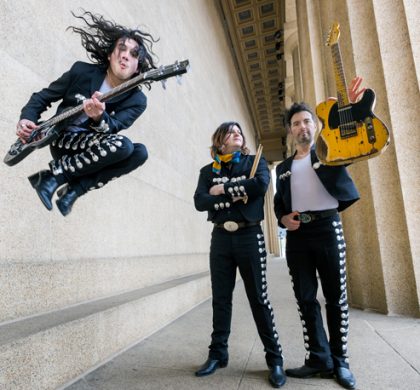 Jan 20, 2023 - The Barns