---
A SUPER Story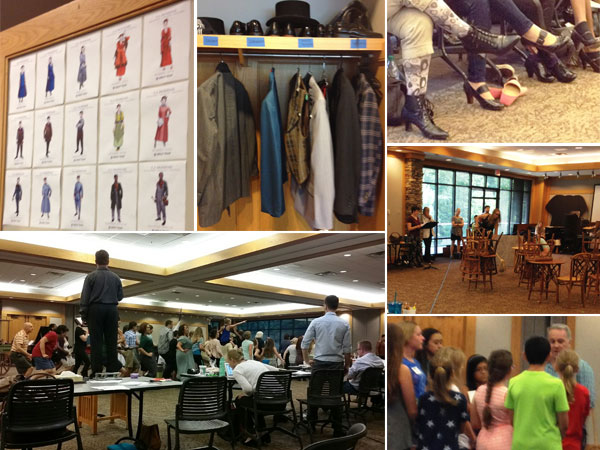 Aug 01, 2016
Earlier this spring I heard that Wolf Trap Opera was in need of additional supernumeraries for one of my favorite operas, Puccini's masterful La bohème. After working for nearly 30 years in opera, I thought I would try my luck on stage.
A "Super" is a non-singing role that appears in crowd scenes to emphasize the director's vision and intensify large scenes.
In this production of La bohème, "supers" appear as soldiers, restaurant patrons, waiters, a maître d', beggars, and even actors dressed as bears!  I was cast as a mother, a role that surely should come naturally to me after being one for 40 years.
At my first rehearsal, I did not know what to expect. I nervously sat in the rehearsal room waiting to begin. The woman seated next to me was erasing her cues from a different production in a score. There were murmurs of discussion amongst everyone, detailing other shows they had taken part in.
As luck would have it, Paul Curran, an award-winning director known for his compelling, mesmerizing and exhilarating productions, was directing this production. Not only was I going to be a "super" in an opera, I was going to be working with one of the best directors in the business and as a bonus, I would hear his humorous anecdotes and directions in a charming Scottish burr.
"Please, no huge opera acting.  I simply can't bear it," Curran quips. He wants verismo—realism. "It's Christmas Eve. There are fireworks, everyone is excited. The energy needs to be high and directed to the audience…where you look, the audience will look."
The scene started with everyone running onto the stage, imagined fireworks blasting in the distance, and confusion rampant. Exhilarated, I run out with everyone and even collide into a few, but I am met with smiles, as everyone is bustling to the music, direction, and life of the scene.
The first "oops" happens during the famous ACT II Café Momus scene. A glass plate shatters on the floor and there is a pause while the pieces are swept up. Positions re-examined and tables reset, the rehearsal begins again, getting better and better with each practice.
In between rehearsals, costuming is done. I experienced firsthand just how many layers a woman had to wear in 1918. Tights, camisole, shirt, then a skirt, jacket, ankle boots, and finally a coat, shawl, hat and gloves. This opera may be set in winter, but I definitely felt the 90+-degree Virginia heat.
In subsequent rehearsals, we began work on ACT III, set in a train station. "Think of it as TSA," coaches Curran. "It's early morning, bone-chillingly cold, and you're dealing with bureaucracy." Got it! Perfect visioning and motivation. It has been amazing to me to see the cast go from chaos to getting "surprisingly good" praise from our director.
Becoming a supernumerary fulfilled not only a dream of being on stage, but also gave me a chance to see up close the music and voices I have loved for many years. It was an opportunity to have phenomenal singers just inches away doing what they do best – SINGING! And, Wolf Trap Opera artists, already so accomplished and on the verge of major careers, sound divine.
La bohème will be performed on August 5 at the Filene Center. Come see if we were truly able to create a realistic setting for Puccini's beloved opera.  In addition, if you are feeling truly adventurous, try your hand at being a "super" in a future Wolf Trap Opera production. Interested? If so, inquire at opera@wolftrap.org. A più tardi!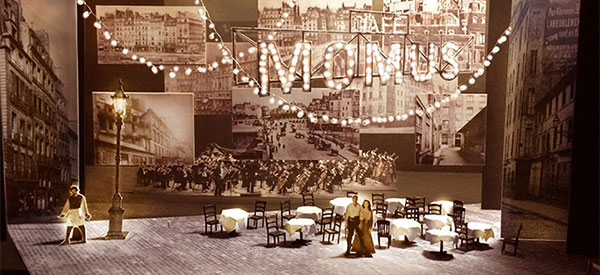 When not living out her "super" story, Jo LaBrecque is Wolf Trap's Senior Director, Communications and Marketing. Before coming to Wolf Trap, she held executive positions at Houston Grand Opera, LA Opera, and Washington National Opera.
Recommended Posts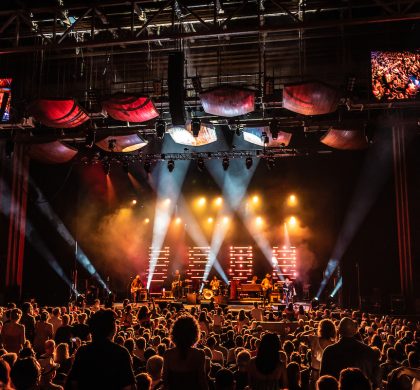 May 23, 2023 - Summer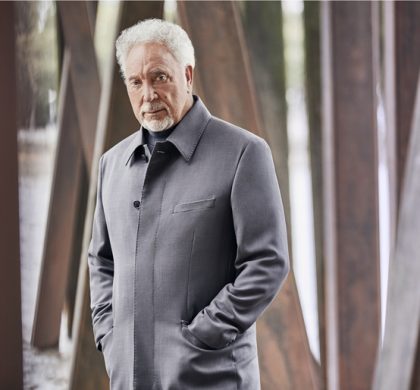 Sep 14, 2022 - Summer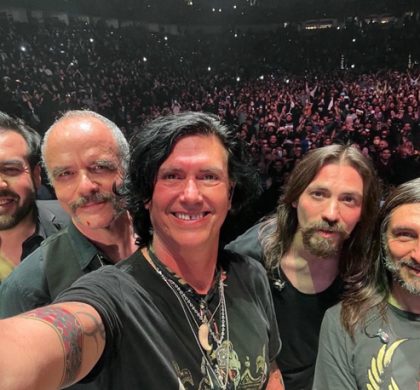 Aug 30, 2022 - Summer