---
Q&A: Hee Seo, Juliet of American Ballet Theatre's Romeo and Juliet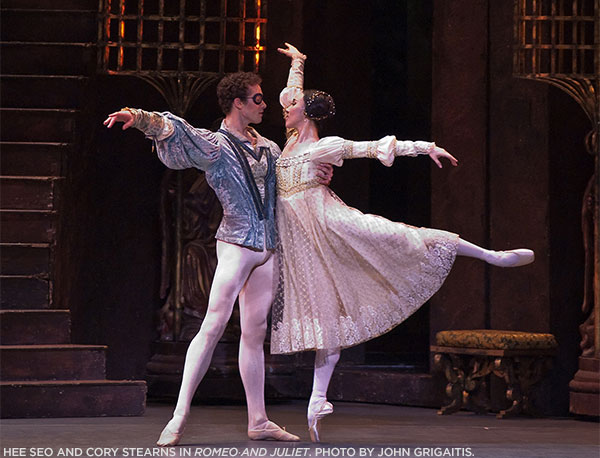 Jul 01, 2016
Experience an unforgettable evening with the American Ballet Theatre as their iconic dancers perform the timeless classic, Romeo and Juliet, July 14-16. Reserve your seats today.
When American Ballet Theatre returns to Wolf Trap this July it does so with Kenneth MacMillan's ravishing production of Shakespeare's enduring tragedy, Romeo and Juliet. The run stars 3 of today's most compelling, and in-demand, Juliets – Hee Seo, Misty Copeland, and Gillian Murphy, who have created nuanced characters of sublime beauty in this beloved ballet. Seo, Copeland, and Murphy were featured in ABT's performances which just ended at Lincoln Center.  Wolf Trap had an opportunity to catch up with Ms. Seo, who partners with Cory Stearns, before her performance here on July 14.
Wolf Trap: As Juliet you will be dancing with Cory Stearns as your Romeo, how does this influence your performance?
Hee Seo: He was my first Romeo seven years ago. We have rehearsed and studied this ballet together. When I dance with Cory, I feel like I'm going back to those years. Plus, we have been friends for over 10 years.
Wolf Trap: As a principal dancer for American Ballet Theatre you've danced many leading roles, do you have a favorite role and why?
Seo: Swan Lake because it's so rewarding. It is physically and mentally exhausting, but so beautiful.
Wolf Trap:  As a young girl growing up in South Korea, what drew you to ballet and how old were you when you knew you wanted to become a ballerina?
Seo: Prior to becoming a member of ABT, I could always stop dancing. But, once I witnessed the beauty of art at ABT, I knew all I wanted to do was dance.
Wolf Trap:  You are an inspiration for many young dancers around the world, what advice would you give them?
Seo: Be yourself and be adventurous.
Wolf Trap: Many dancers and performers have pre-performance rituals or routines. Do you and would you be willing to share them?
Seo: I take class; rehearse for 30 minutes; go home and have a snack. Two or three hours before the show, I nap and eat a steak. LOL. Then, I get into hair and make-up, warm up, and have a warm shower. Afterwards, I fix my make-up and I'm ready for performance.
Wolf Trap:  Last, but not least, what is your favorite indulgence or guilty pleasure?
Seo: I eat anything and everything. A chocolate croissant in the morning is my fav!
Don't miss South Korean prima ballerina Hee Seo as Juliet to Cory Stearns' Romeo on Thursday, July 14! Reserve your tickets today.
Recommended Posts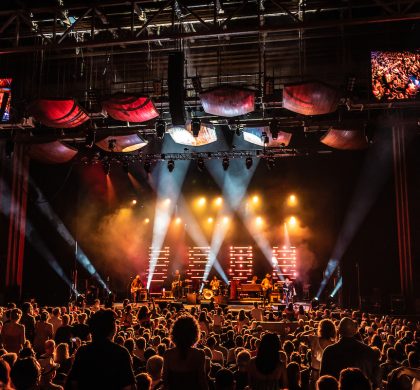 May 23, 2023 - Summer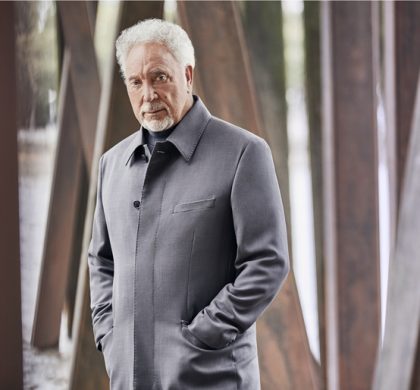 Sep 14, 2022 - Summer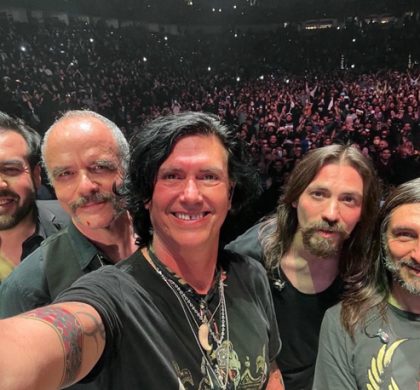 Aug 30, 2022 - Summer