---
Bringing the Arts into the Classroom: Wolf Trap Grant Program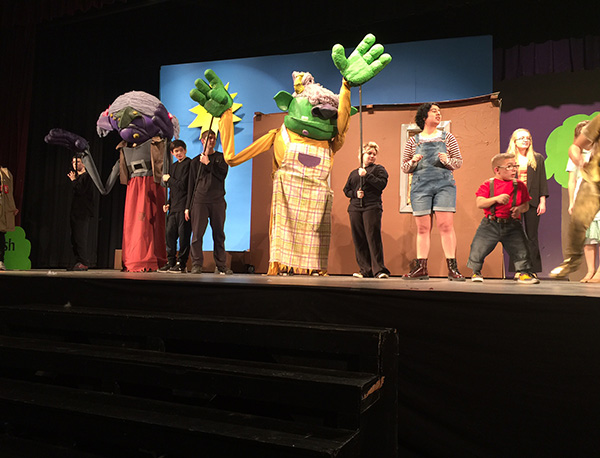 Apr 18, 2016
Remember the first time you saw a live performance, or the first time you created something you were truly proud of? Those formative experiences, often in our early years, are touchstones that can affect how we see the world. That's why Wolf Trap provides access points for young people to connect with the arts–– from live performances at Children's Theatre-in-the-Woods to academic experiences through Wolf Trap Institute for Early Learning. Creating arts opportunities for older students – high schoolers – is particularly important, especially in times when the arts may not be a priority in school budgets.
That's why each year, Wolf Trap offers Grants to exceptional performing arts educators, for the express purpose of creating unique arts experiences for their high school students. Teachers from Fairfax, Arlington, and Loudoun counties in Virginia; Prince George's and Montgomery counties in Maryland; and the District of Columbia receive grants to pursue promising, one-of-a-kind programs that create opportunities for students they wouldn't receive otherwise.
"The Wolf Trap Grant had an outstanding effect on our Theatre program this year," said Ed Monk, grantee from Chantilly High School (Fairfax, VA), who worked with his students to create an original play. "With the generous funds provided by the grant we were able to give our students the opportunity to work with a Master Puppeteer – something they could have never experienced without the help of Wolf Trap."
In addition to Mr. Monk's project, Wolf Trap Grants are funding unique projects across the DC-metro region, all of which focus on the creative process. The Wakefield High School Band Ensemble is commissioning renowned composer Anthony O'Toole to write a new piece of music, while students at Park View High School took master classes on lighting, sound, set design, costumes, and prop construction in order to put on a bilingual play. And at Fairmont Heights High School, students are taking master classes on technique, tone, quality, and performance from two professional gospel and jazz artist. Read about all the grant recipients.
Wolf Trap Grants also often enable schools to expand their reach, and create roots for the schools program that will continue a life after the grant year ends. Prince George's County grant recipient Lawrence Farmer not only used the grant for his current students, but also used some funds to help purchase additional instruments and new music, to improve the school's music library and accommodate increased enrollment.
Mr. Monk also used to funds to transport 400 elementary school students to come see his students' final performance.  "For many of these students, it was their first experience with live theatre," explained Mr. Monk "Their reactions to the show were a joy to see. The knowledge that we have obtained will carry on with our program in the years to come.  We can't begin to thank Wolf Trap enough for this wonderful gift."
"These Grants impact the students, but equally important, they reward, recognize, and elevate excellent educators who work every day to make sure their students have powerful arts experiences," said Akua Kouyate-Tate, Senior Director of Education at Wolf Trap.
Every grant program culminates in a student performance, and of the six grantees two schools have already had their showcases – Chantilly High School presented the children's theatre play Jack and Jill and the Beanstalk and Park View High School presented multilingual play ¡BOCÓN! The other grantees will present their final showcases in April and May 2016.
To read more about Wolf Trap's education programs, click here.
Recommended Posts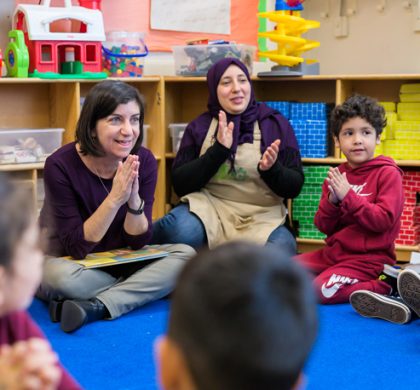 Nov 08, 2023 - Education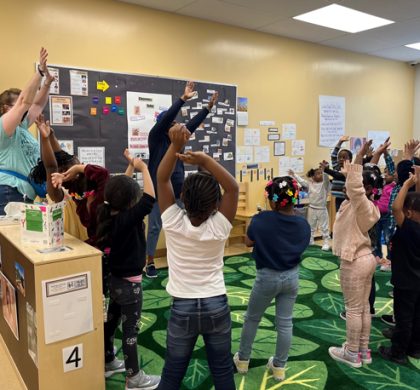 Nov 08, 2023 - Education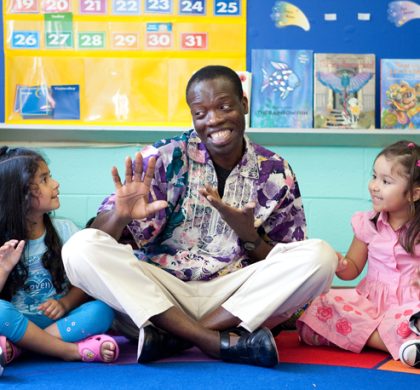 Nov 08, 2023 - Education