---
Workshop Recap: Movers & Shakers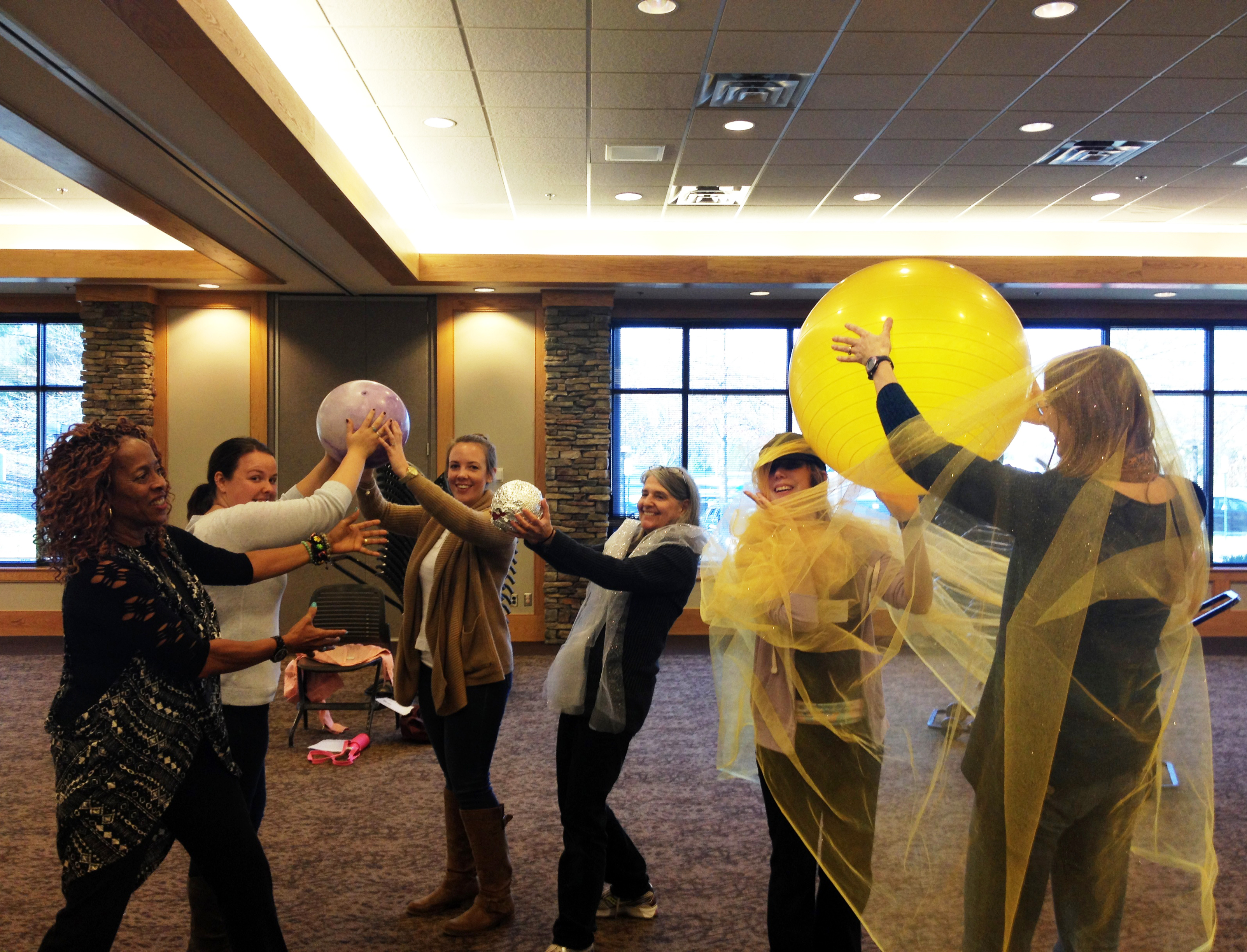 Nov 16, 2015
On Saturday, November 14, 2015, Wolf Trap Master Teaching Artist Terlene Terry-Todd held a sold-out professional development workshop for educators called "Movers and Shakers." This program is a new workshop that first premiered in Singapore in the summer. This session marked the first time that the workshop was held in the U.S.! The program is focused on STEM and includes arts experiences about the sun, moon, and earth's rotations, clouds and atmosphere, and recycling, to name a few.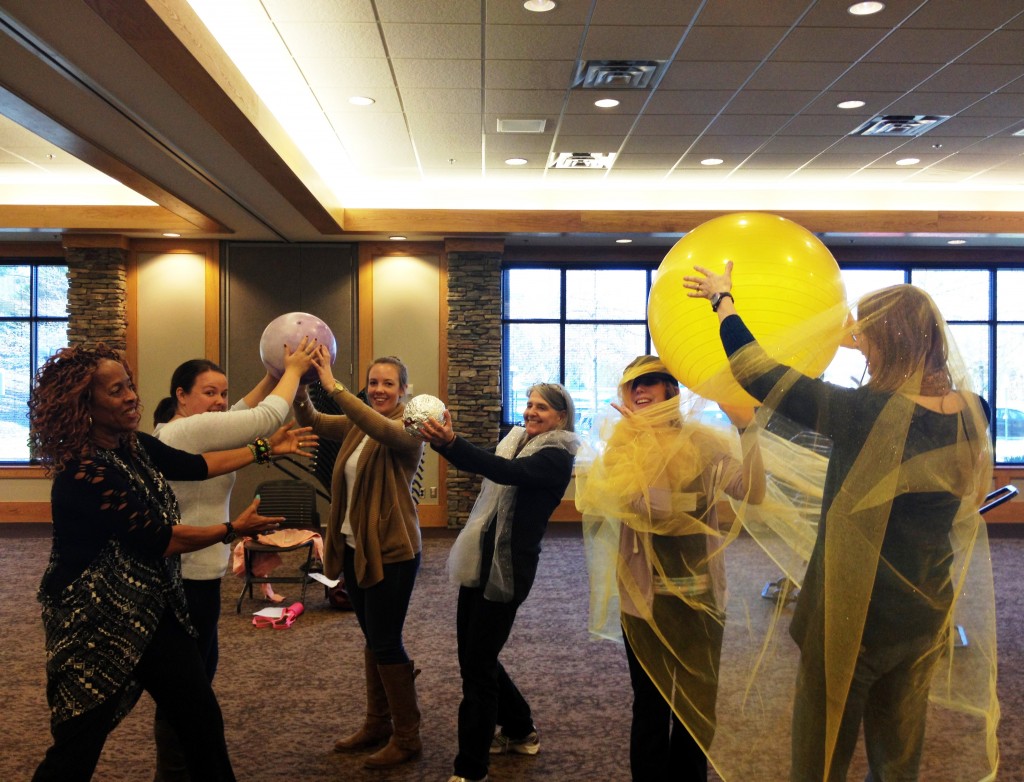 This image shows participants representing the sun/moon/earth and embodying their rotations in space.
Hear what participants of the workshop thought of the experience:
"I liked how the strategies connected with STEM but also incorporated problem-solving and cooperation." – Caroline G.
"The workshop was full of movement, organized well, and made us think about how to apply these ideas to our grade level. The professional development at Wolf Trap is always a fun and educational experience!" – Carol H.
"Great energy…lots of techniques we can apply to the classroom" – Nicola C.
"Very interactive, fun, informative…Awesome experience!" – Maggie W.
"Wonderful real-life classroom ideas…As a STEM-based school, these science/class curricular ideas will fit in well…[I] will be happy to come back!" – Helena C.
"Excellent. Loved Ms. T's hands-on approach." – Paula F.
"I will have my students choreograph their own dance movement…to incorporate STEM curriculum. [The workshop] gives me more strategies to use with my students on ways to move." – Chaunelle T.
"Excellent. Presenter was prepared, energetic, enthusiastic, and well versed in the topics. [She]offered great ideas…Great presentation!" – Jennifer R.
To learn more about Wolf Trap's Education Institute and program opportunities, click here.
Recommended Posts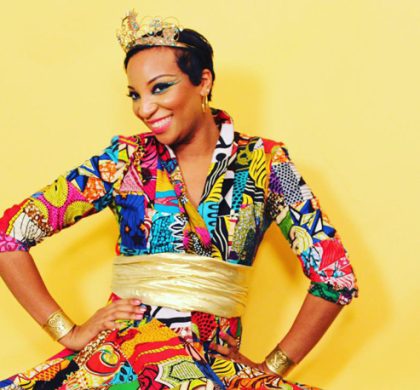 Jul 06, 2023 - Education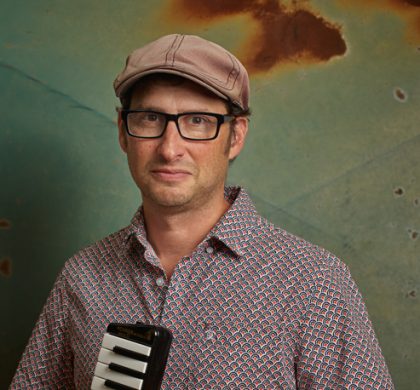 Jun 22, 2023 - Education