---
Commitment to Society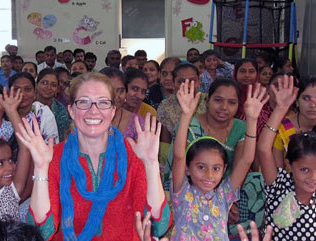 Nov 10, 2015
Wolf Trap Master Teaching Artist Christina Farrell recently led a 2-week in-class residency at a preschool in Rajkot, Gujarat in India. During this residency Christina worked with children, ages 3-5, in performing arts integrated sessions while also facilitating quality professional development for their classroom teachers. Read the final blog post in her series below!
It seems nearly impossible to summarize everything that I've seen and done in the last two weeks. This journey to India has been so full of wonder! Everything from the food to the landscape has been captivating. I've seen colorful costumes, mango orchards, a camel caravan and stunning temples. I braved the crazy traffic on the back of scooters and saw a leopard in the wild.
But it's the people that I'll remember most.
Before this trip, I had heard about the warmth of Indian people. But the sincere generosity far exceeded anything I could expect. There is a saying, "A tithi devo bhava" meaning "Guests are our God."  And, indeed, I was treated with overwhelming kindness everywhere I went.
My hosts, Vikram and Bina Sanghani, made me feel like a member of their family. The principal of MANJUL, Malini Shah, affectionately supported me through my own learning process and made each day at school a true joy. The teachers made a potluck dinner, escorted me through town, and even painted my hands with henna. There were many others who invited me into their homes or workplaces. And countless cups of chai. I know I've made life-long friends.
As I spoke with different people, a prominent theme emerged. There was a strong sense of "commitment to society." Nearly every day I met a new person who told me about a social cause that they supported. What stood out the most to me was the sincerity that I felt. I witnessed face-to-face interactions, thoughtful listening and genuine compassion. People shared faith in the idea that by helping those most in need in society, everyone benefits.
The MANJUL Playhouse and Nursery is a result of many generous individuals who are dedicated to providing high-quality education for those children who are most in need. I also met volunteers at a special needs school, a director of an organization that provides services to children that are terminally ill, and orphanage workers. Furthermore, I observed folks that happily went out of their way to offer simple acts of kindness and assistance to friends and neighbors.
During my last couple days at MANJUL, many visitors arrived. Teachers from other schools came to observe the Wolf Trap arts-integration residency model and to learn more about MANJUL's mission. There were plans being laid for an ongoing exchange between teachers to support continued growth and dialogue. Local press came to document and share the experience. Members of the Rotary Club of Rajkot Midtown sat on the floor to sing and dance along with the children.
Tears were shed on the last day of my residency. I knew I would miss the sweet little voices greeting me, "Good Moooorning, Christina Didi!" I felt excited about the progress the children and teachers had made through the Wolf Trap experience, but I knew that we had only touched the tip of the iceberg. I also knew the personal stories of many children at the school and the overwhelming challenges they will face as they strive to fulfill their education. It was hard not to wonder if my contributions would be enough to make a real difference in their lives.
My visit to India has taught me that significant change is possible when many individuals commit to action with a spirit of compassion and sincerity. The MANJUL children will continue to grow with the support of an extended family of teachers, parents, and dedicated community members. I'm proud to be one member of that family, and hope to share the lessons they've taught me.
——–
For more information on the Wolf Trap Institute for Early Learning Through the Arts & our Teaching Artist program, click here.
Recommended Posts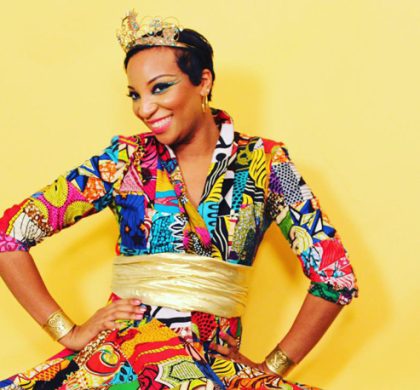 Jul 06, 2023 - Education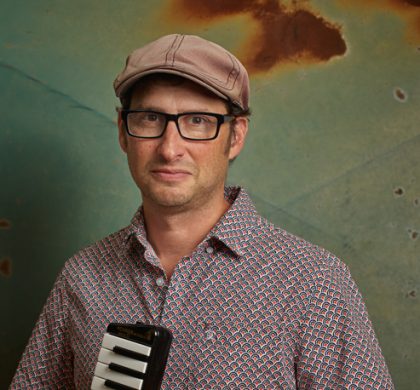 Jun 22, 2023 - Education