---
Turning Around Learning Through the Arts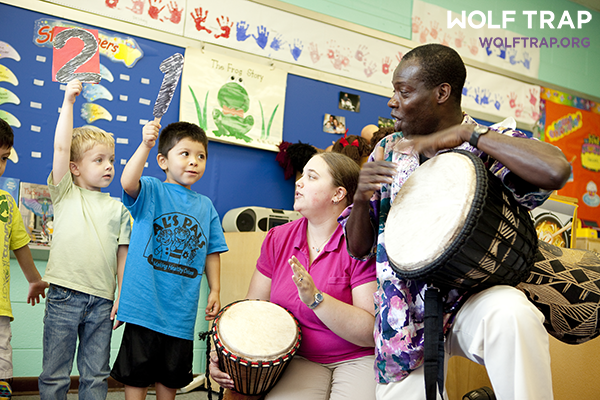 Sep 01, 2015
Turnaround Arts and Wolf Trap Foundation for the Performing Arts announce a national partnership to support arts-integrated learning in early childhood classrooms across the country. Learn more about the partnership. 
In 2014, the President's Committee on the Arts and the Humanities confirmed what so many educators, artists, and parents have known for decades: that the arts are far more than a "nice-to-have" in the classroom; they are a "must-have," an essential tool to help children learn and succeed.
The validation comes from an independent study of Turnaround Arts, a signature program of the President's Committee on the Arts and Humanities that brings the arts into struggling schools with the express purpose of closing the achievement gap. Results are promising, with children in Turnaround Arts schools performing better in reading and math; attendance rates rising; and suspensions rates dropping.
At the request of the U.S. Department of Education, this fall Turnaround Arts will expand its focus to include early childhood. And to help, the Turnaround team selected Wolf Trap Institute for Early Learning Through the Arts as its primary consultant in early childhood performing arts integration.
How exactly do the arts improve early childhood education?
Just a few examples:
Music helps children recognize and recreate rhythmic patterns, an essential component of speaking, movement, and math.
Drama and role-play teach kids to follow directions, take turns, verbalize feelings, work cooperatively, and understand different viewpoints.
Relatable puppets help demonstrate how to make good choices, communicate with others, solve problems, and take responsibility.
And dance is all about patterns, the basis for algebraic thinking and a widely recognized building block for future success in math.
To see more examples and get tips and lesson plans, visit education.wolftrap.org.
"We set out to find the best in the early childhood education business," says Kathy Fletcher, national director of Turnaround Arts. "We looked all over the country to see who the national experts were in early childhood arts integration.  And don't you know, the experts were right here in our backyard [of Washington, D.C.]…Through this partnership focusing the arts on our youngest students, my dream is that we can close the achievement gap before it opens."
Akua Kouyate-Tate, Wolf Trap's Senior Director, Education, is looking forward to making that dream a reality.
"Early childhood is the critical time for learning, and we know that children learn best by 'doing,' moving, playing and experiencing," she says. "The very skills young children need to succeed – problem-solving, creativity, collaboration – are intrinsic to arts-integrated learning. It is a great honor to join the Turnaround Arts coalition, and help bring arts-integrated learning to more high-needs preschools and Kindergartens."
Giving more children what they need to succeed
Founded in 1981 at the request of Head Start, Wolf Trap Institute has long stood at the forefront of early childhood arts education. With affiliate sites in 16 communities, and an ever-growing suite of services offered nationwide, Wolf Trap Institute is growing a community of practitioners fluent in arts-integrated teaching strategies.
With the support of partners like Wolf Trap Institute, Turnaround Arts is now working with 49 of the neediest schools in 14 states and the District of Columbia. This summer, Wolf Trap Institute's early childhood experts begins consulting to the Turnaround Arts staff and educators. Starting in the fall, Wolf Trap Institute will begin offering services in 28 Turnaround Arts' pre-K and K classrooms.
"Together, Wolf Trap Foundation and Turnaround Arts – both established leaders in arts education – will reach more children and more teachers in more classrooms around the nation," says Arvind Manocha, president and CEO of Wolf Trap Foundation. "We are growing and strengthening a national network of skilled practitioners, and as a result, more young children will receive the academic and social benefits of an arts-integrated education."
Wolf Trap Institute continues to expand
In addition to its participation in Turnaround Arts, Wolf Trap Institute is expanding partnerships with 10 county school districts across Maryland, D.C., and Virginia, along with several early learning institutions throughout the region.
The current network of 16 Wolf Trap Institute Affiliates nationwide is expanding, with a goal of reaching more students and teachers in more communities. The program is on target to improve early childhood education for more than 55,000 children, teachers, and parents each year.
Recommended Posts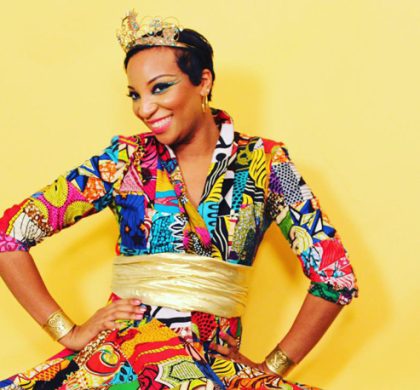 Jul 06, 2023 - Education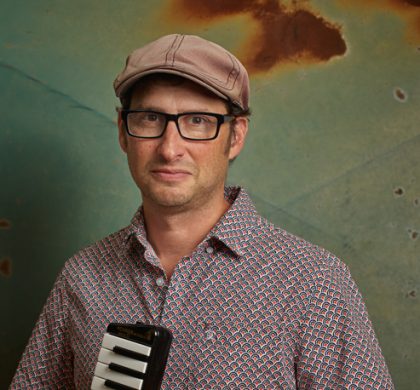 Jun 22, 2023 - Education