---
Insider Tips for a Great Summer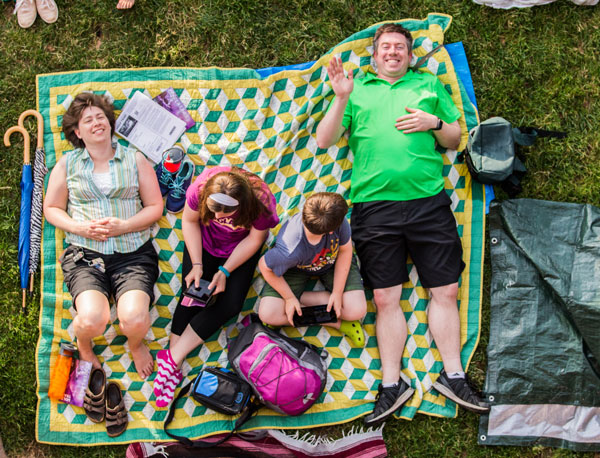 Jun 17, 2015
Whether this is your first summer at Wolf Trap, or you and your family been enjoying summers under the stars at the Filene Center for decades, the Wolf Trap team wants to make sure you have all the tips and tricks you need to have the smoothest, most enjoyable experience possible this season. Wolf Trap Foundation staff are sharing their best insider tips and tricks, from must-haves in your summer picnic bag, to the best items at concessions, to tried and true rain contingency plans.
What Are a Few of Your Must-Haves for Your Summer Lawn Bag?
Waterproof tarp (a trash bag works, too!)
Bug spray
Sunscreen
A fan to wear around your neck and stay cool
Wine/bottle opener. (In fact, pack two, because some else will have inevitably forgotten theirs.)
Snacks
Bottled water for those extra-hot days
Flashlight, for easy maneuvering after dark
Hand wipes & extra napkins (because everything spills)
Slip-on shoes, so getting up for food or socializing and settling back in on your lawn blanket is hassle-free
Playing cards
What item can't you survive without at Wolf Trap?
A good lawn blanket
Comfortable shoes (Ladies, skip the pumps. They just don't work on the grass!)
"A set of lawn stakes that stick into the ground to keep your wine glasses upright and spill-proof. Otherwise, I find that a shoe will hold a regular cup, even with the slant of the lawn."
A cooler on wheels (make sure it meets the size requirements!)
"Lawn cushions, which you can rent at the Gift Shop. SO comfy."
Sunglasses
Raincoat and/or umbrella, for surprise rain (Yes, umbrellas

are

allowed!)
If you're new to Wolf Trap this year, read more about planning your visit, including frequently asked questions, directions, and a map of the grounds to help get you oriented. See you this summer!
Recommended Posts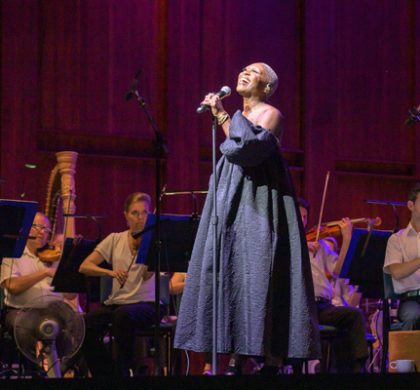 Jul 07, 2021 - Summer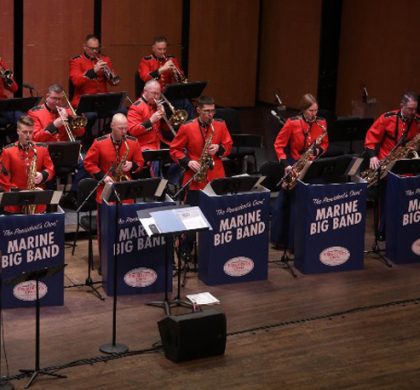 Jul 02, 2021 - Summer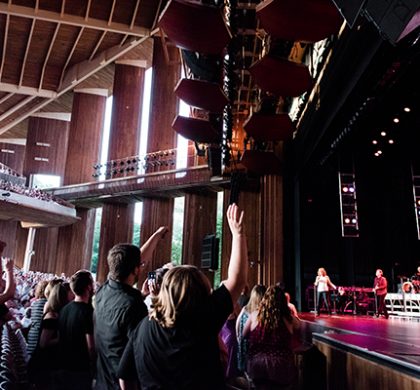 Mar 23, 2021 - Foundation, Summer