---
Wolf Trap Opera's L'Opera Seria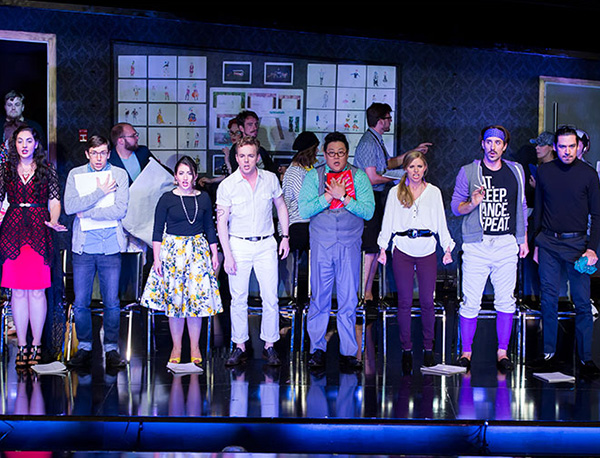 Mar 22, 2017
Please turn on closed captioning to view English subtitles.
ACT I
11:58 – Entrance of the Primadonna
28:24 – Aria of Super Sensitive Smorfiosa
32:10 – The Choreographer to the Rescue
34:25 – Damn the Opera Business!
41:06 – Act 1 Finale, Where the Chaos Starts

ACT II
4:36 – The Stupid Tenor vs. the Librettist
10:45 – The Composer's Proposal
16:09 – First Staging of the Heroine's Aria
23:53 – The First Orchestra Rehearsal
29:11 – Mic Drop, Tuna Style
52:43 –Cat Fight, Singer/Dancer Style
ACT III
0:00 – Opening Night: The Overture
4:00 – Entrance of the Hero
14:20 – Baroque Opera Gone Bad
24:19 – The Diva Gets Booed Off the Stage
35:42 – "We will bring all directors to death or ruin!"

Wolf Trap Opera's new production of Florian Leopold Gassmann's L'Opera Seria was performed in July 2016 at The Barns at Wolf Trap. It featured performances by the Filene Young Artists and the Studio Artists of the 2016 season roster. Opera News reported "Just when you think Wolf Trap Opera can't keep churning out imaginative and surprising, darned if it doesn't happen again."
In spite of its title, this opera definitely does not take itself seriously! As it pokes fun at the fading fashion of the serious baroque style, L'Opera Seria (1769) foreshadows the comic elements of Mozart's operas, which were composed a few years later. Gassmann's musical style encompasses both irreverent ensemble comedy and showstopper virtuoso arias.
NPR's World of Opera calls L'Opera Seria "genuinely hilarious."  The Financial Times says of composer Florian Gassmann, "He parodies the music he writes, yet creates a score of grace and beauty. The pace is dizzying, the structures are deft and modern, the ensembles sparkle."
CAST
In order of appearance
Fallito – Richard Ollarsaba
Delirio – Kihun Yoon
Sospiro – Jonas Hacker
Stonatrilla – Clarissa Lyons
Smorfiosa – Mane Galoyan
Ritornello – Alasdair Kent
Porporina – Amy Owens
Passagallo – Christian Zaremba
Caverna – Talin Nalbandian*
Befana – Jeanne Ireland*
Bragheron' – Thomas Glass*
Young Prince – Mohammed Badawi
Repetiteur – David Hanlon
Opera House Staff & Performers – 2016 Studio Artists
*Studio Artists
PRODUCTION
Conductor – Eric Melear
Director – Matthew Ozawa
Scenic Designer – Charlie Corcoran
Costume Designer – Sally Dolembo
Lighting Designer – Robert H. Grimes
Wig & Makeup Designer – Anne Nesmith
Choreographer – Justin Greer
Chorusmaster – David Hanlon
Music Preparation – Christopher Turbessi, David Hanlon, Dan K. Kurland
Italian Coach – Franca Gorraz
Supertitle Coordinator – Kirill Kuzmin
Production Stage Manager – Michael Janney
Assistant Director – Mo Zhou
Assistant Wig & Makeup Designer – Melissa Thiede
Assistant Stage Manager – Evelyn Rossow
Stage Management Interns – Clara Goodwin, Sarah Speck
The musicians employed in this production are members of and represented by the D.C. Federation of Musicians, AFM Local 161-710.
Audio Production by WETA Classical 90.9, Production Partner
Bruce Cain, Audio Engineer
Video Production by Blue Land Media
Dan and Gayle D'Aniello
2016 Wolf Trap Opera Season Underwriters
Ed and Andy Smith
2016 Performance Sponsors
Opera streaming video presentations are made possible with support from the Lincoln and Therese Filene Foundation.
Recommended Posts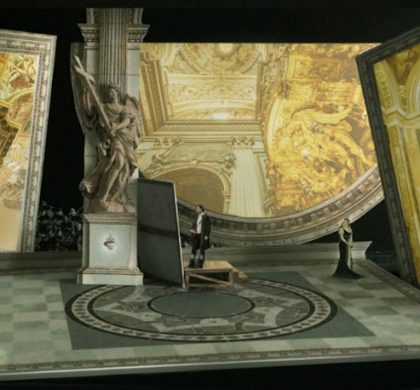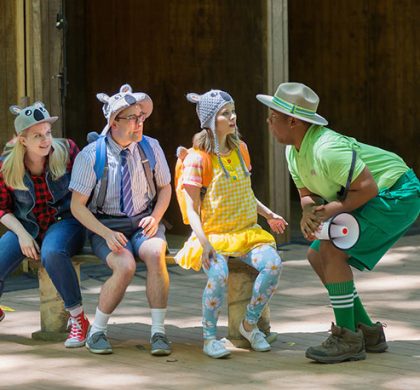 May 31, 2017 - Experience, For Kids, Opera, Summer